Cutting-edge hook lift truck equipment
Stronga knows a thing or two about hook lift truck equipment.
When we build TruckLoada, we design the frame to the specification and geometry of your truck and the capacity of the axles. This ensures that Stronga hook lift equipment always performs excellently without any imbalancing or safety concerns. We will continue to provide a bespoke service to optimise the solution for your requirements.
Toughest equipment in the market
Stronga have a reputation for industry-leading hooklift strength. TruckLoada sets new standards of productivity and capacity in this niche market, allowing substantial savings to be made on a daily basis.
The TL210 model comes fitted with telescopic Hardox crane technology and a special S-shaped Weldox frame - enabling optimum tipping angles and maximum lifting strength. Whatever your challenge, Hardox wear plate offers better impact strength, higher payload and longer service life.
Hardox crane technology
Reliability. Strength. Power.
Added versatility
All of our products share the Stronga standard of innovative design. By listening to our customers, we are able to continually build the highest quality and most versatile products in the market. Stronga hook lift truck equipment has proven use in a wide range of applications. From municipalities to roofers, lumber yards to waste disposal, the versatile TruckLoada can be found in almost any application.
Don't take our word for it…
Watch our interview with Romualdas Kaupas – Director of the UAB Svega in Lithuania. UAB Svega use Stronga hook lift truck equipment and multiple hooklift modules for agricultural and construction applications (transporting irrigation pipes and more).
Key Benefits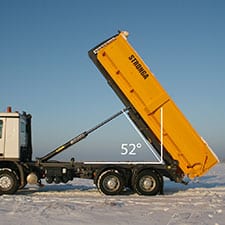 Excellent tipping angle – 52°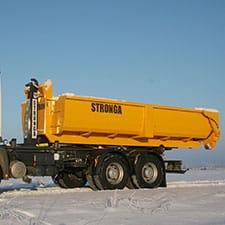 Hook container length - 4900-6900mm. Optimal container length - 6650mm.
Standard Specifications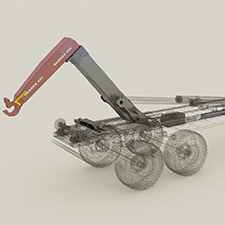 Hardox wear plate steel in the tower and hook construction.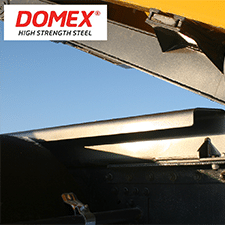 Main fixing frame made from ultra-light, extra-strong Domex steel.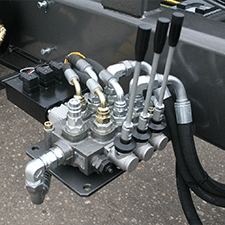 Hydraulic distributor to control all TruckLoada operations. Distributor is manually operated.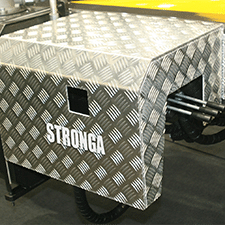 Metal security cover for the distributor.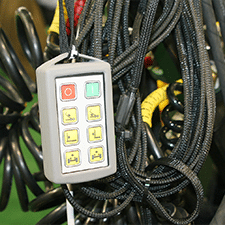 Remote control all hook lift truck equipment functions from a 30m radius.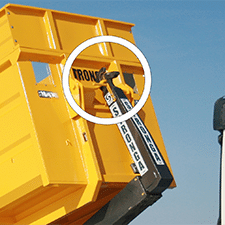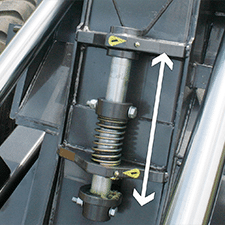 Mechanical hook lift truck equipment frame locking clamp.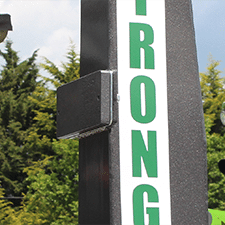 Special support for pushing hooklift containers.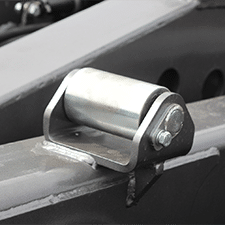 Rollers for smooth hook lift container loading.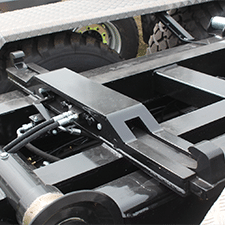 Hydraulic container locking clamps for added safety, operated by remote control.
Optional Equipment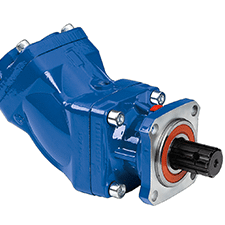 STR-720
Hydraulic pump for required pressure. Pump is mounted on the truck.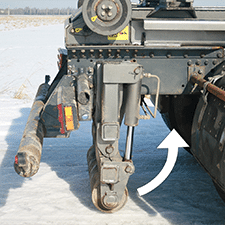 STR-721
Hydraulic stabiliser.
*Required if the truck chassis is short.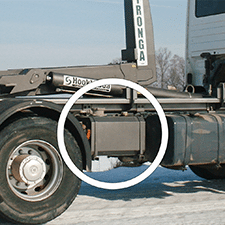 STR-722
Oil tank with filter.
| Model | TL210 |
| --- | --- |
| Tare weight | ca. 2500kg |
| Maximum hooking load | 21000kg |
| Maximum tipping load | 21000kg |
| Hook tower | Telescopic |
| Hook stroke | 1200mm |
| Colour | Stronga metallic grey |
| Tipping Angle | 52° |
| Container Length | 4600-6900mm (optimum length is 6650mm) |
| Standard | C.D. |
C.D. = Country Dependent
All weights and measurements are subject to hook lift truck equipment specification and regional laws. As we are continually improving our products, technical details, masses and measurements are given as reference values only.