High-quality tandem-axle trailer
Stronga hold a reputation for manufacturing the highest quality tandem-axle trailers available in the hooklift market. The HL160 model follows suit with a design that is packed full of reliability, innovation, creativity and expertise.
Extraordinary range of well-proven products
Stronga have been designing and manufacturing hook lift trailers for many decades and we market an extraordinarily wide range of well-proven products, each of which is tailored to your specific tractor and application. Fitting in to the lower end of the HookLoada range, the HL160 model reliably mounts and transports containers up to 16 tonnes in weight.


That's great efficiency from our smallest telescopic tower HookLoada.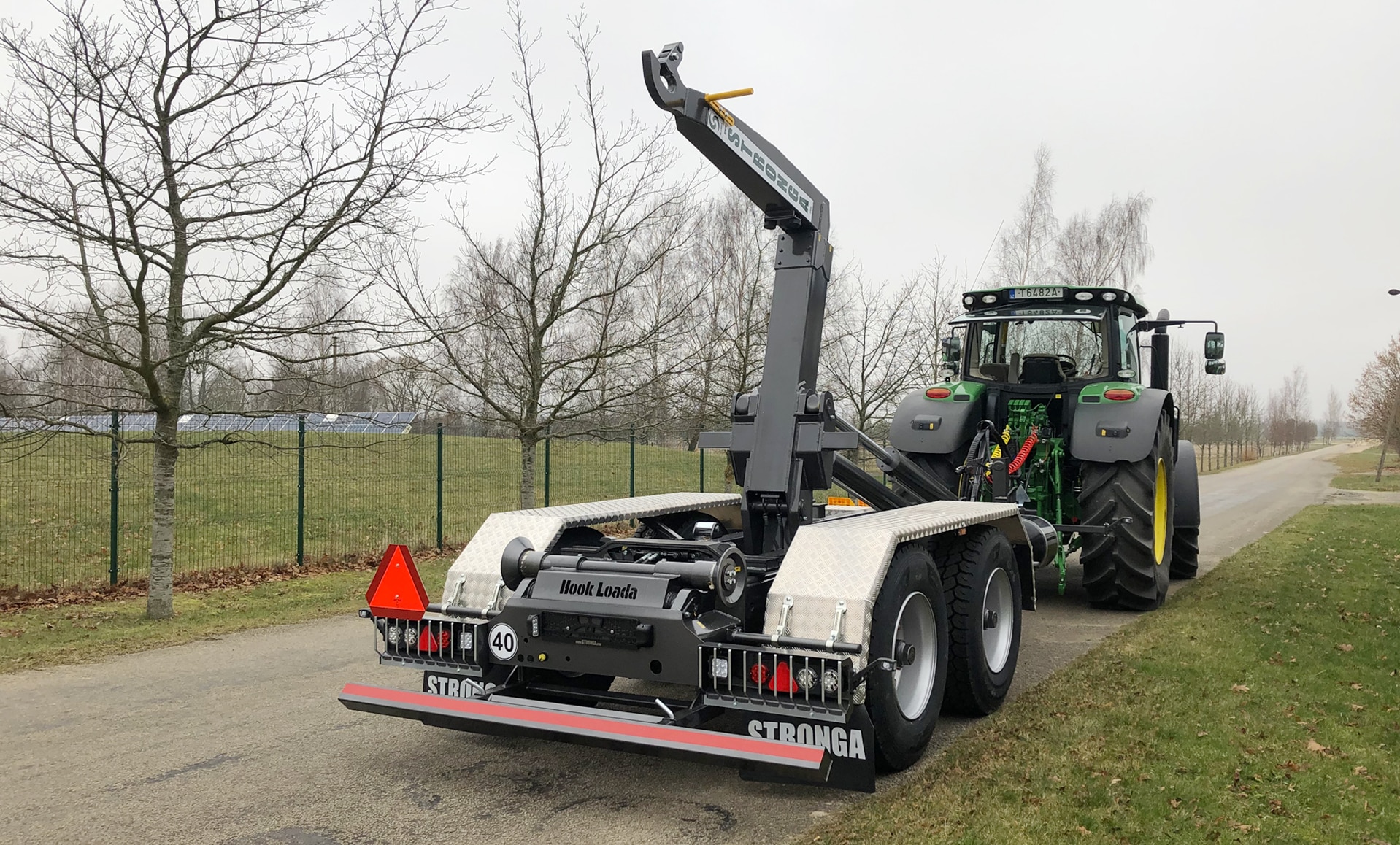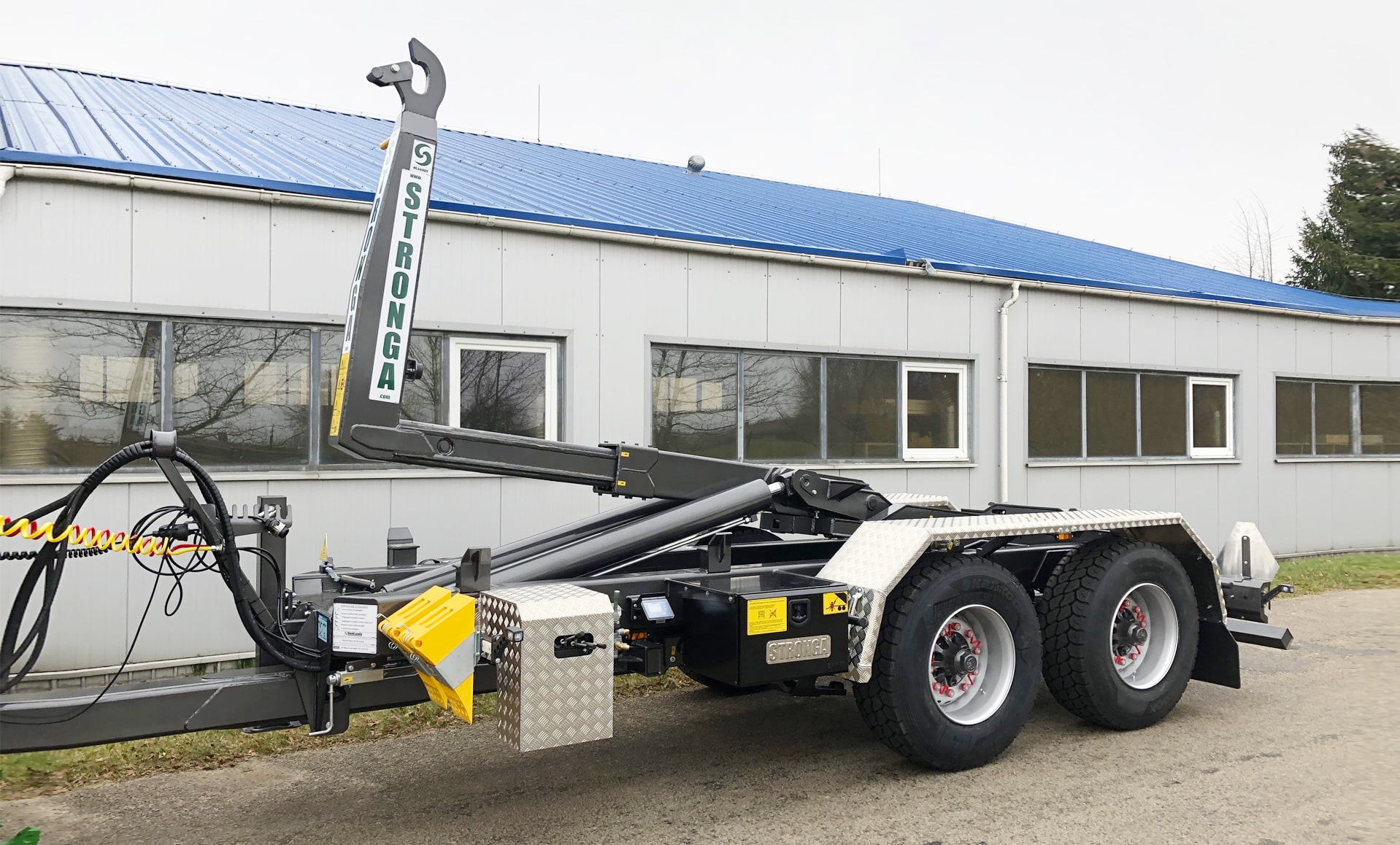 Light-touch but tough
The HL160 hook lift trailer typically operates in agriculture, construction, landscaping and municipal applications. With the focus on an ultra-light dead weight, this mid-range hook lift trailer was built to provide a fantastic 16 tonne payload to handle roll-off containers up to 6100mm in length. That's great power from a compact design.
The special hydraulic container locking system comes as standard, while operation from the tractor cab is only made possible using the easy-to-use electric remote control.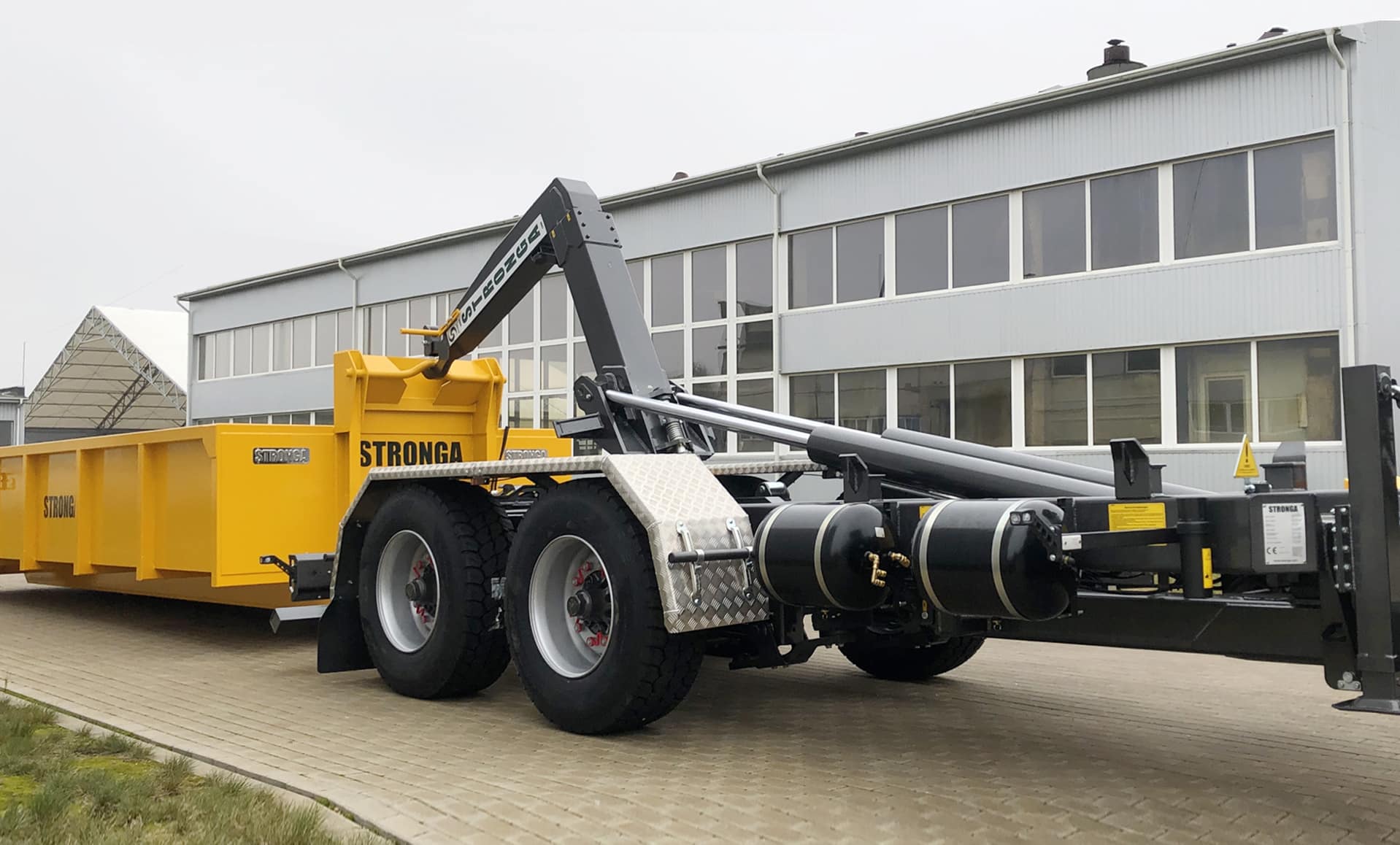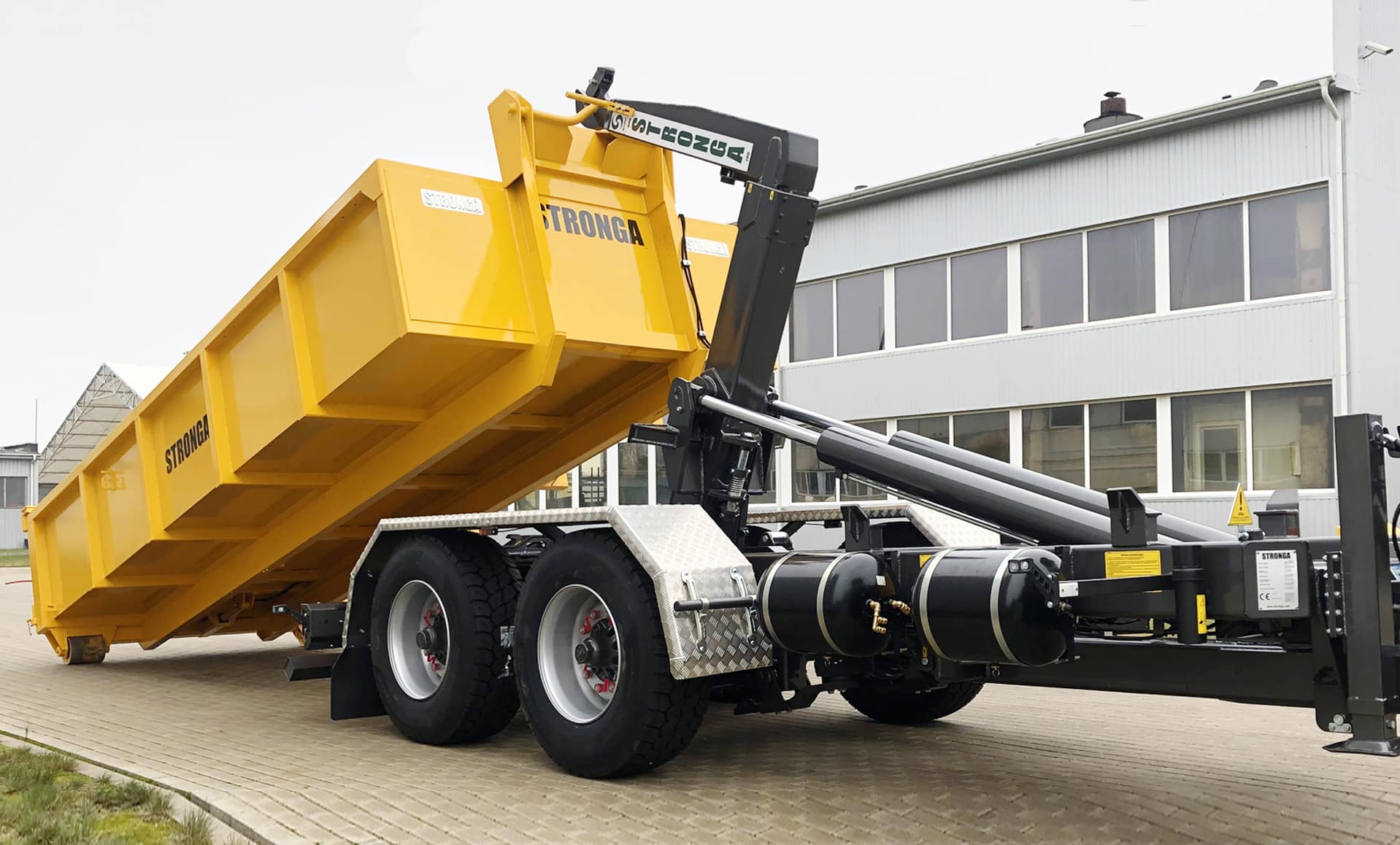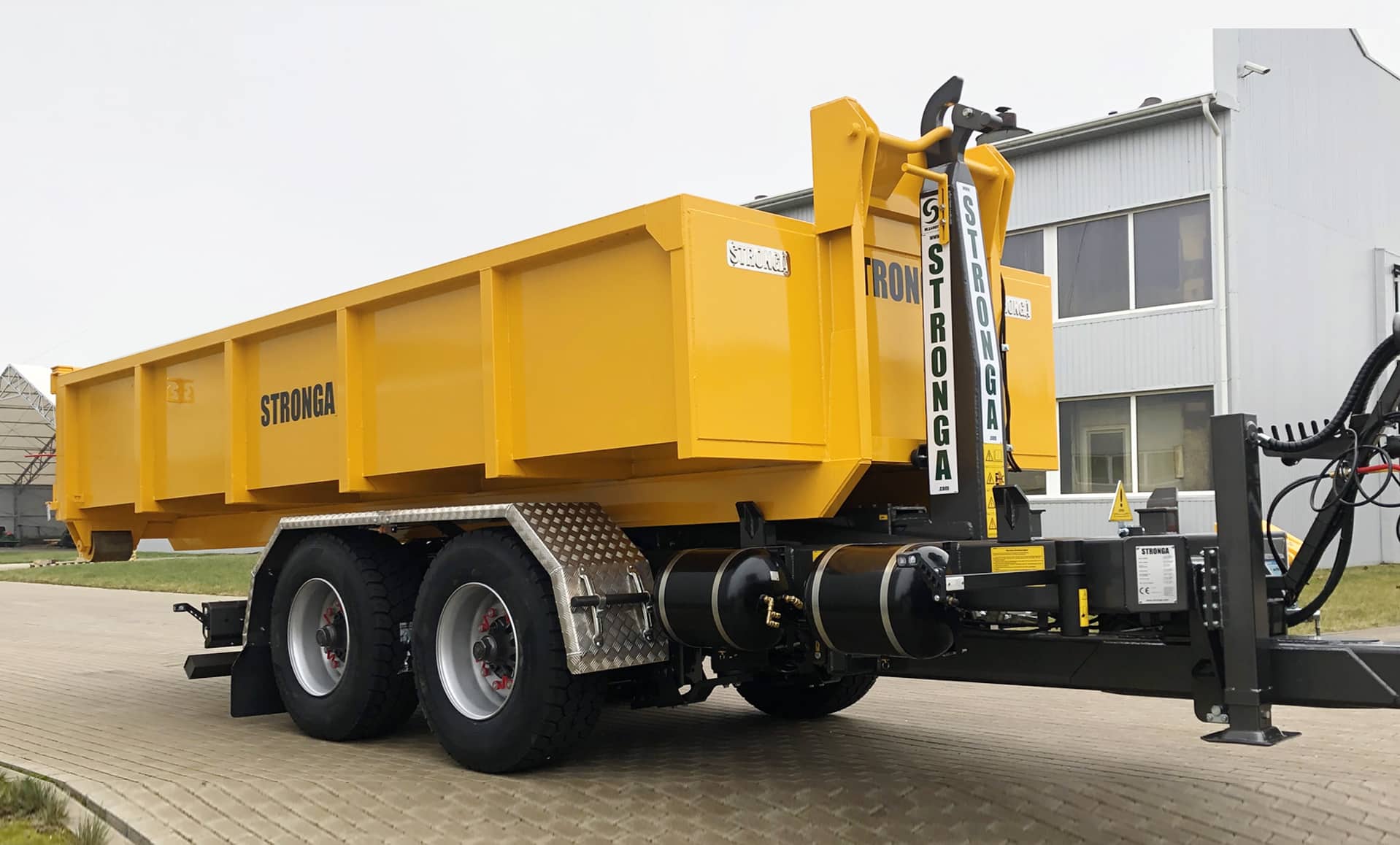 Meeting professional demands
HL160 is the model which meets the quality and equipment availability demands of the mid-output professional operator. As well as being flexible by design, this hook lift trailer has maximum strength and rigidity in terms of deformation and twisting. Through clever construction and the use of high strength steels, HL160 remains completely stable during both tipping and hooking operations.
Contact Stronga today to discuss which hook lift is best suited to your project.

Key Benefits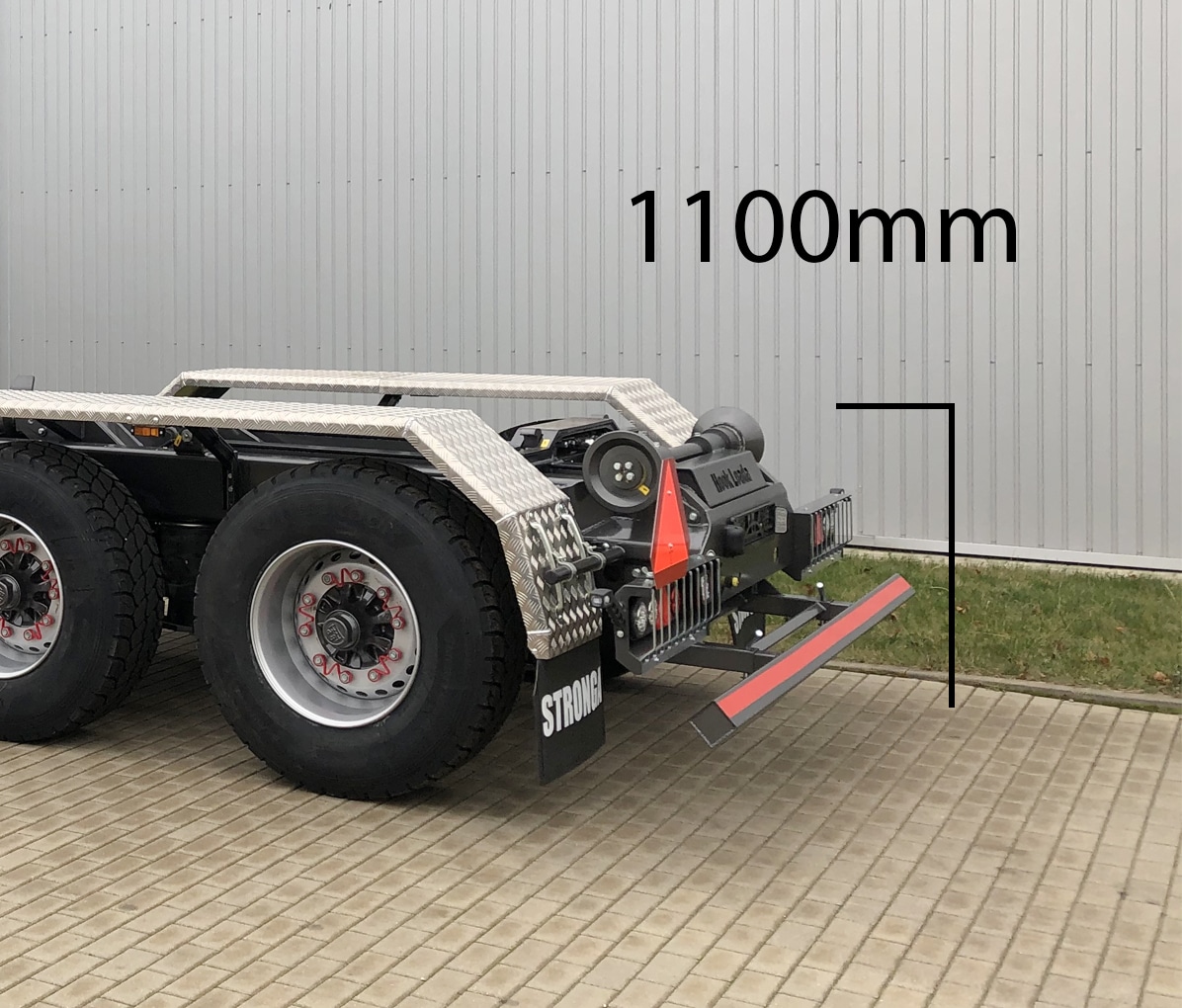 Roller height on standard wheels –
1100mm
.
Stable cornering profile
Low container loading angle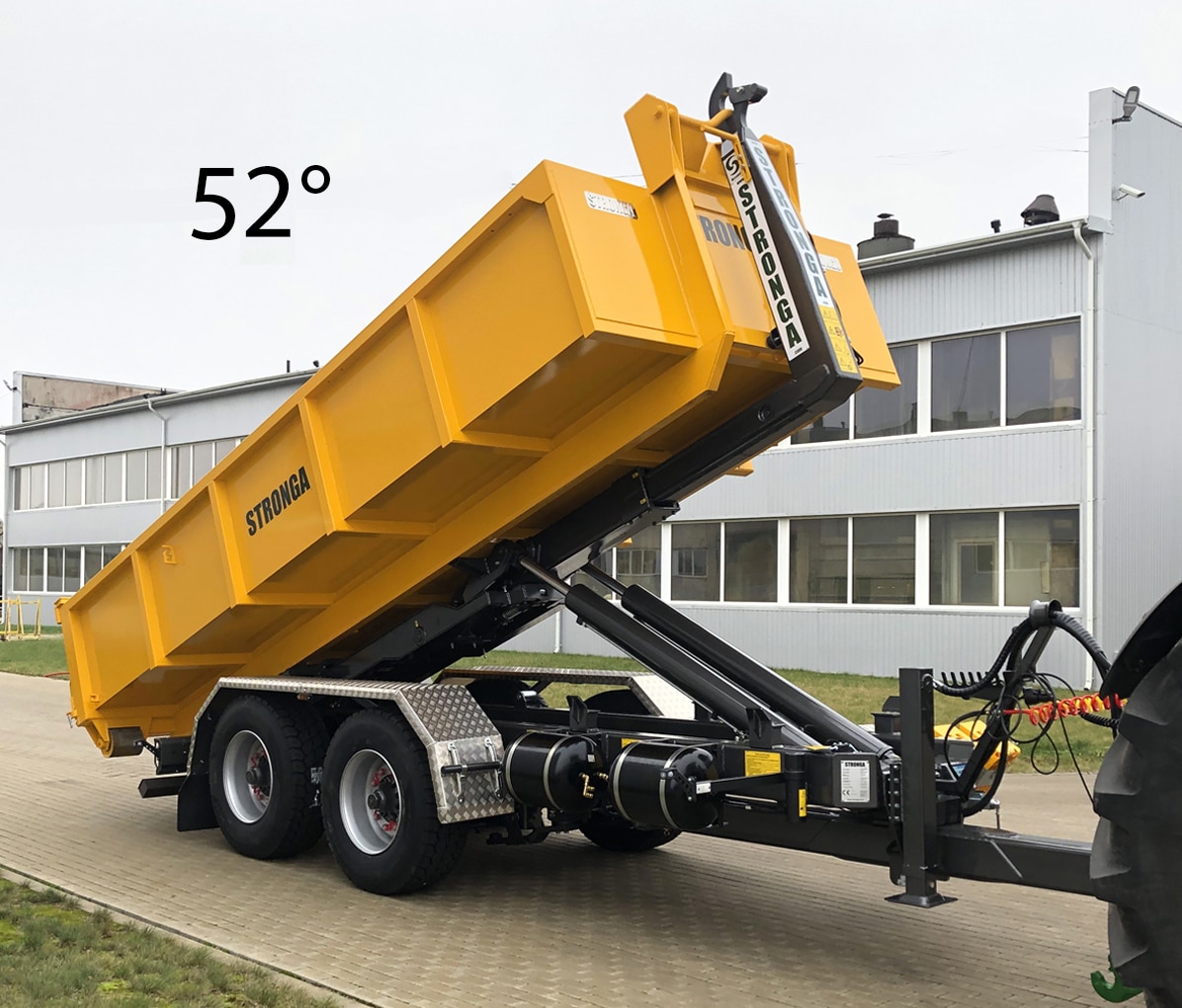 Fantastic tipping angle –
52°
.
Clean emptying across all materials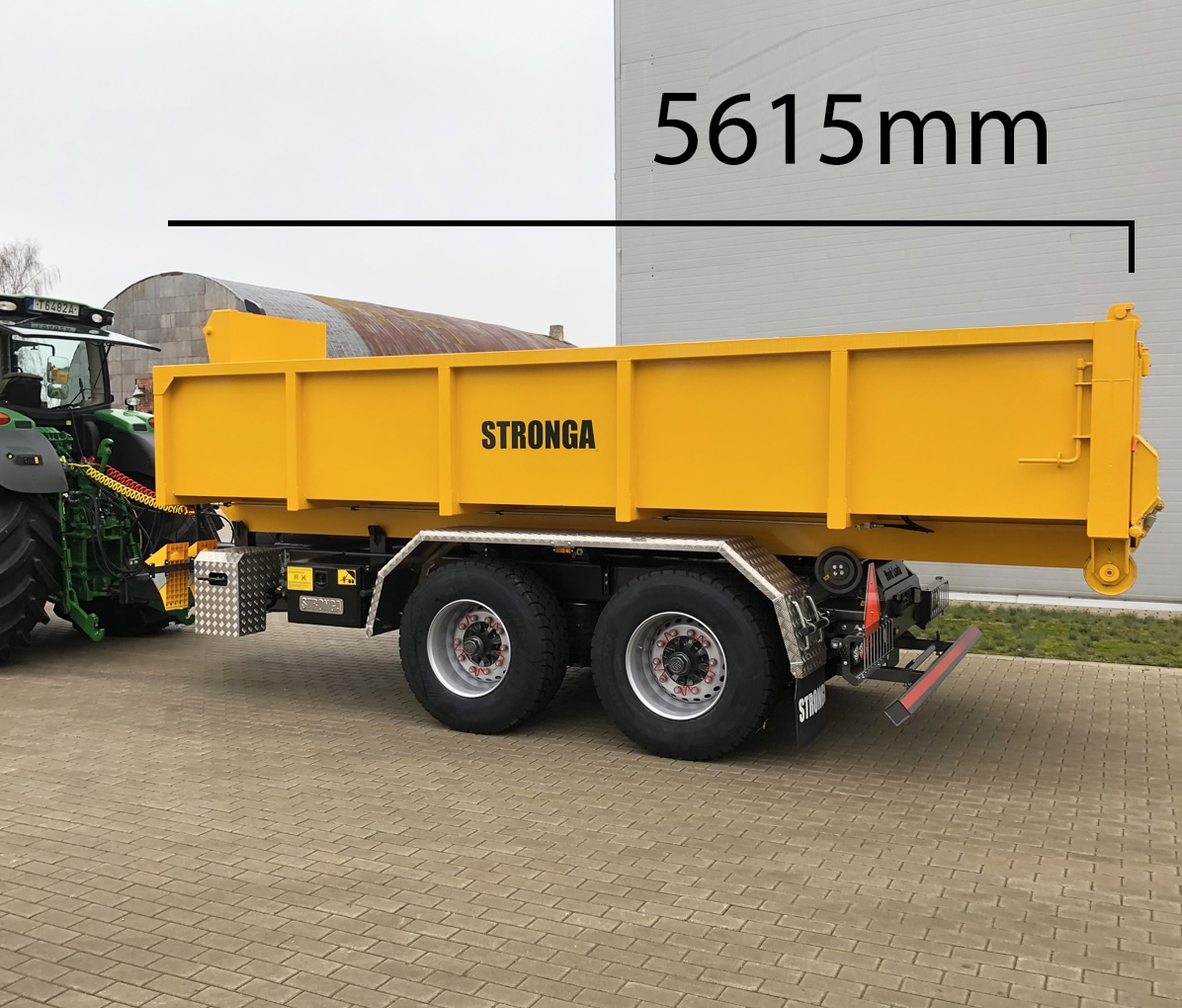 Container length - 4300 - 6260mm. Optimal container length - 5615mm.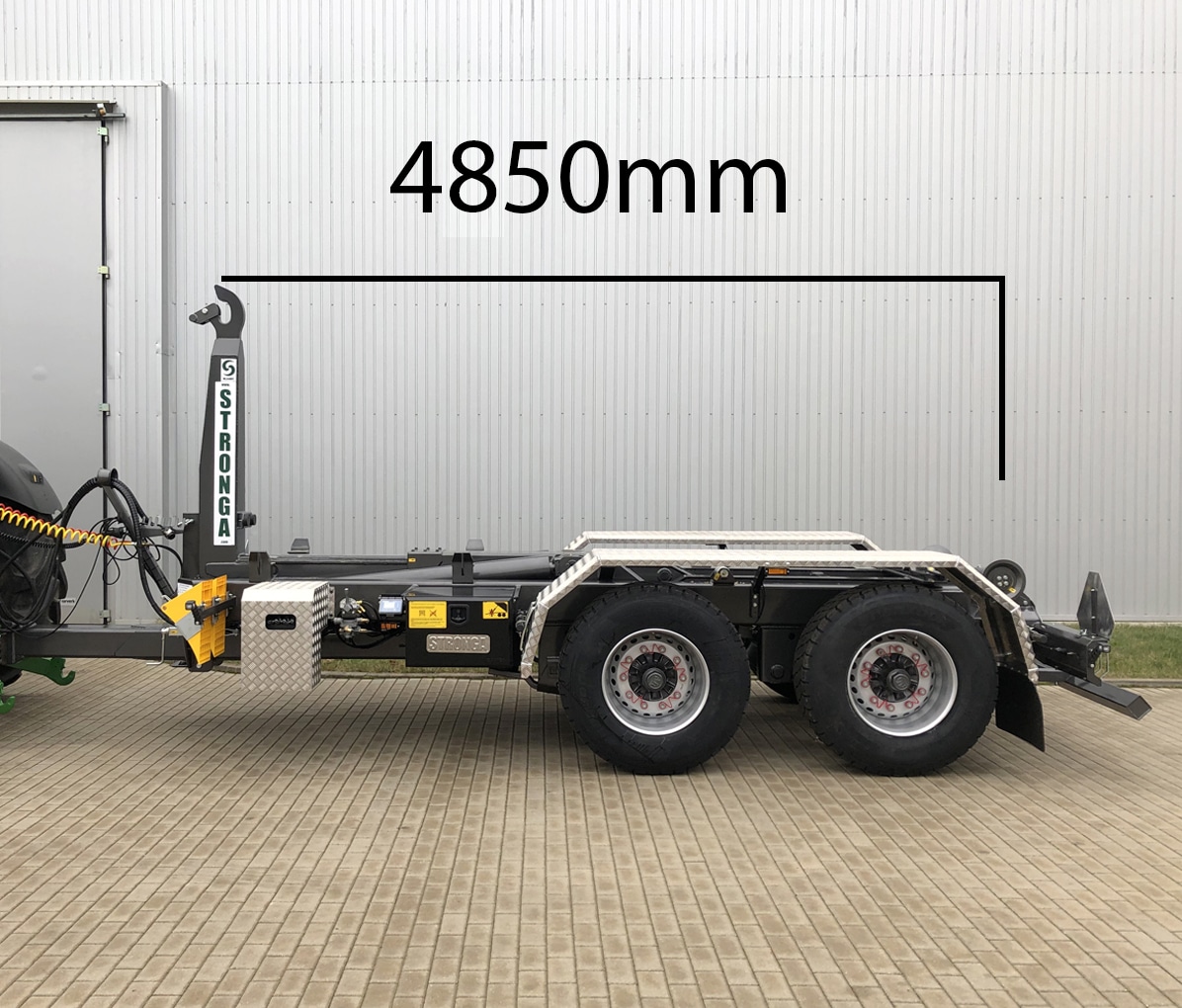 Length from tower to rear roller –
4850mm
.
Compact with good capacity
Standard Specifications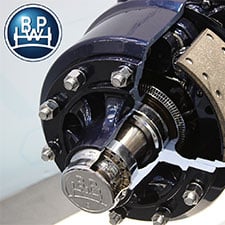 BPW commercial 410×180 brake axles, 120×120mm square beam. 10 stud.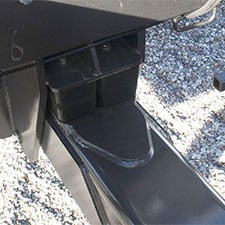 Shockproof rubber mount drawbar.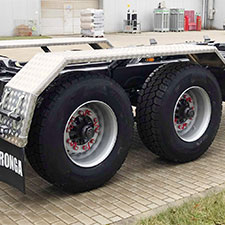 560/45 R22.5 152 D Nokian Country King TL.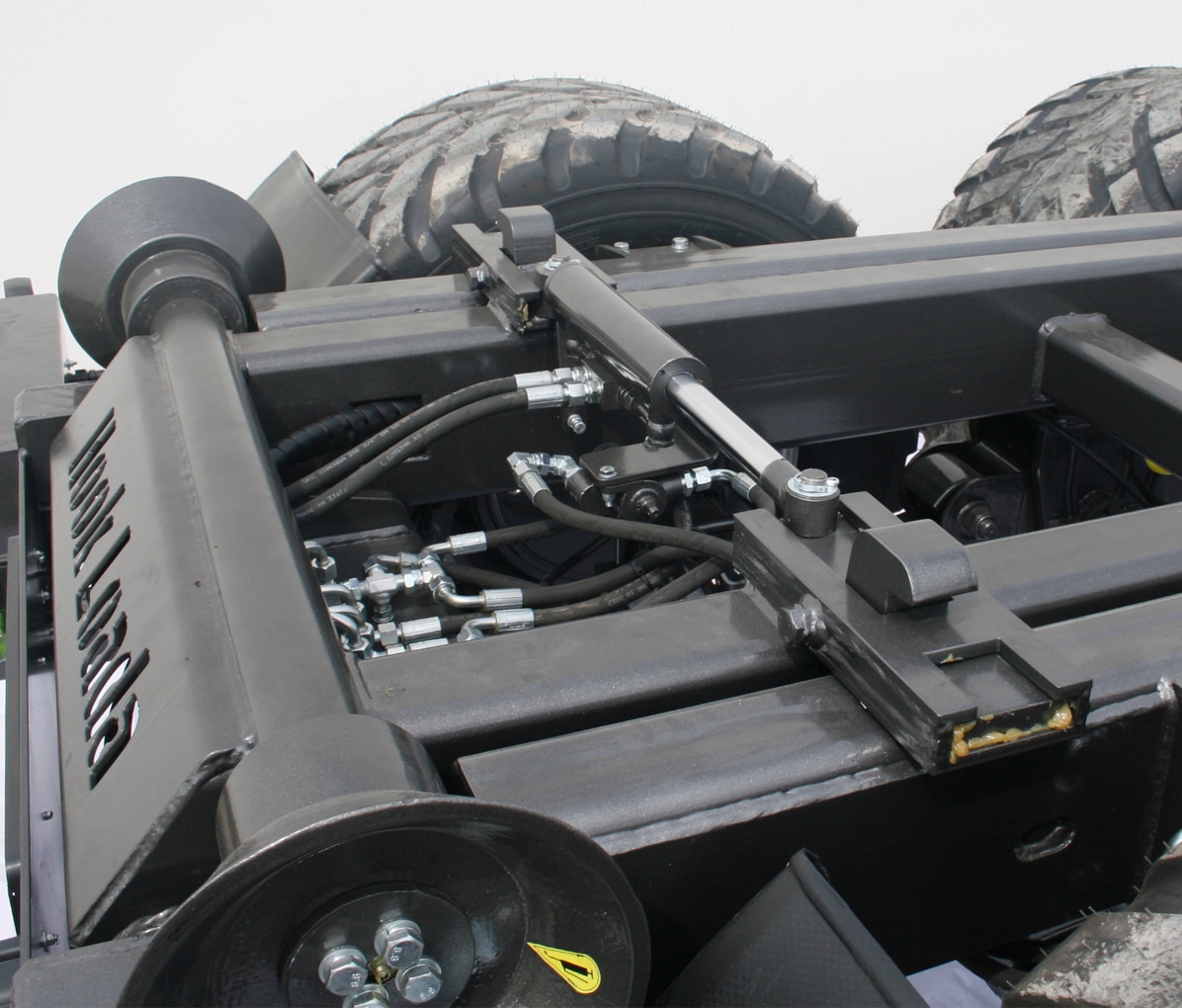 Hydraulic container locking clamps.
*Container locking design varies according to market.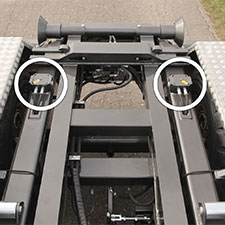 Hydraulic rear axle stabilisers.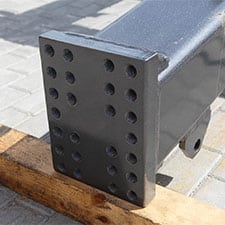 3 position plate for bolting towing eyelet.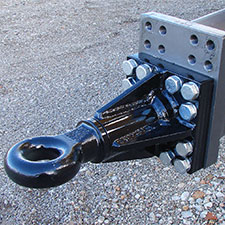 Swivel towing hitch. STR type. 50mm diameter eyelet.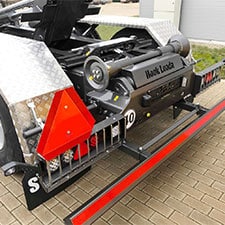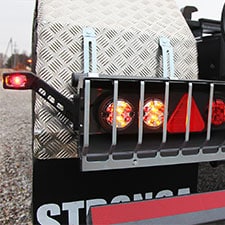 12 V electric system. Sealed loom. All lights super-bright LED.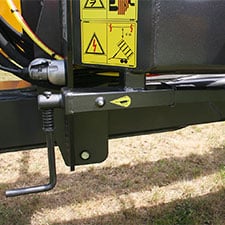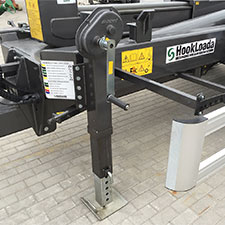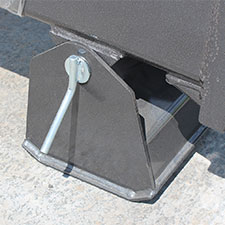 Stabilising legs available
Optional Equipment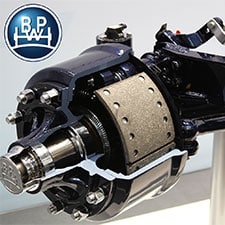 STR-211
BPW auto-centring free steering rear axle, 420x180 brake axles, 120x120mm square beam.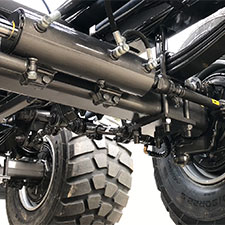 STR-214
CommandSteer™ - in-cab control – excellent manoeuvrability in reverse – free steering travelling forwards.
Watch video >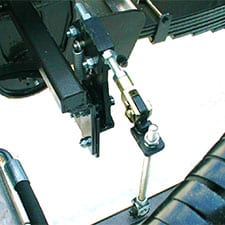 STR-302
Load sensing for hydraulic brakes.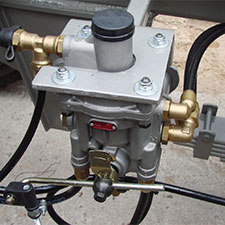 STR-304
Load Sensing Valve (LSV) for air brakes.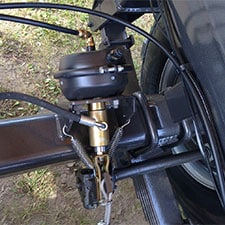 STR-305
Dual air and hydraulic brake system.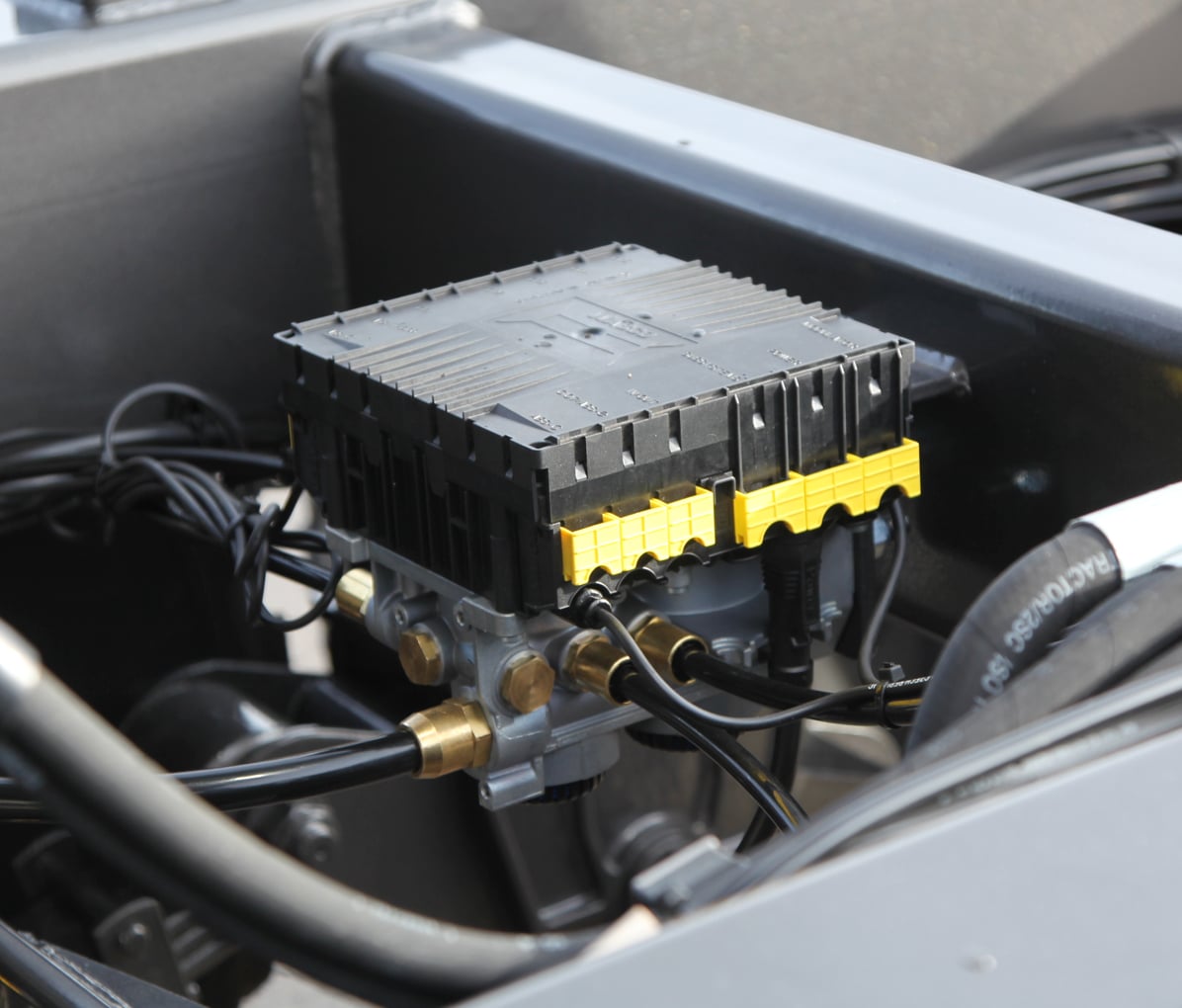 STR-306
EBS and ABS braking systems; RSS roll stability support (STR-304 not required).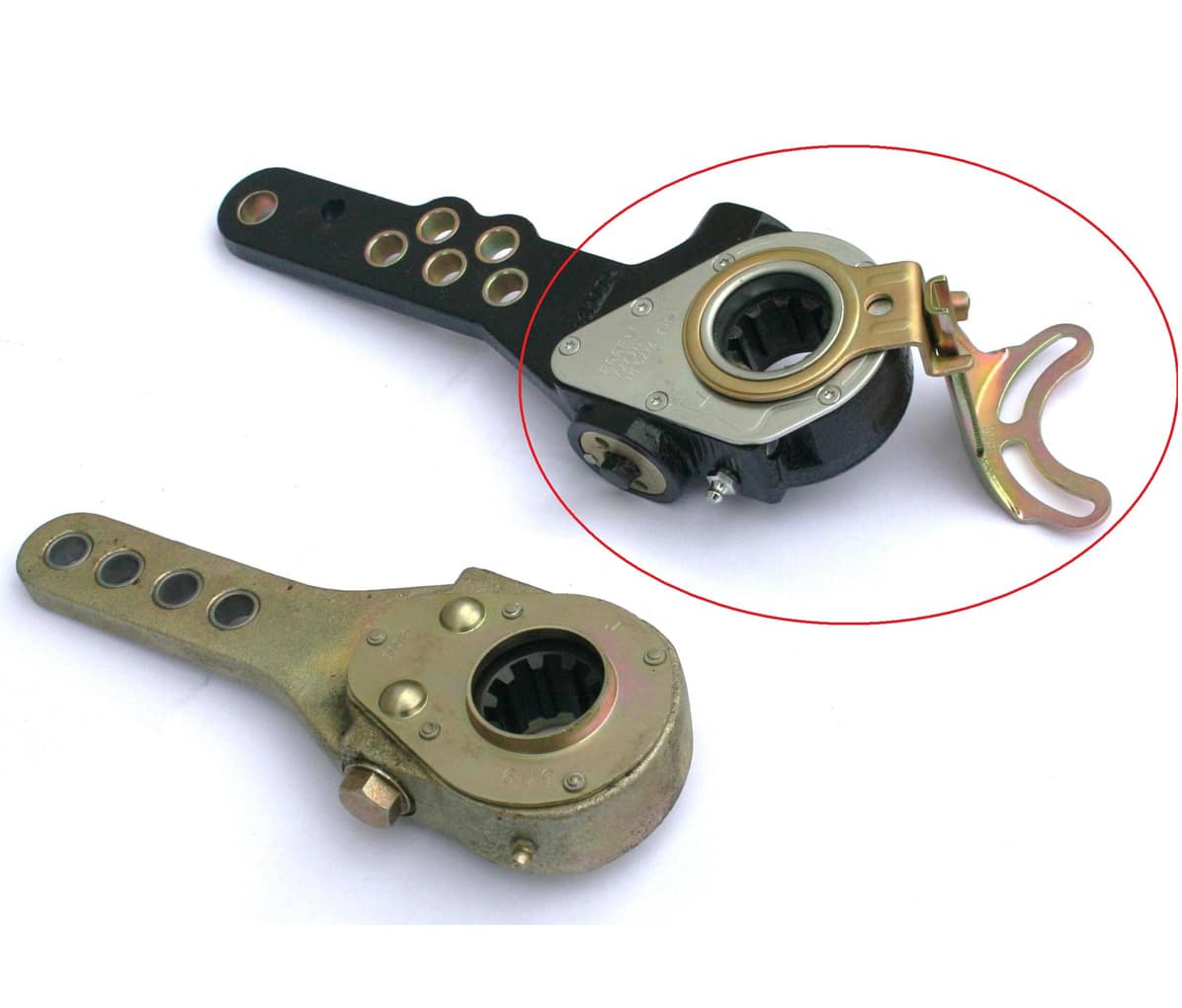 STR-307
Automatic slack adjusters.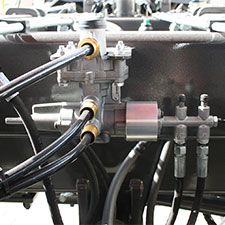 STR-308
Load Sensing Valve (LSV) for hydraulic suspension.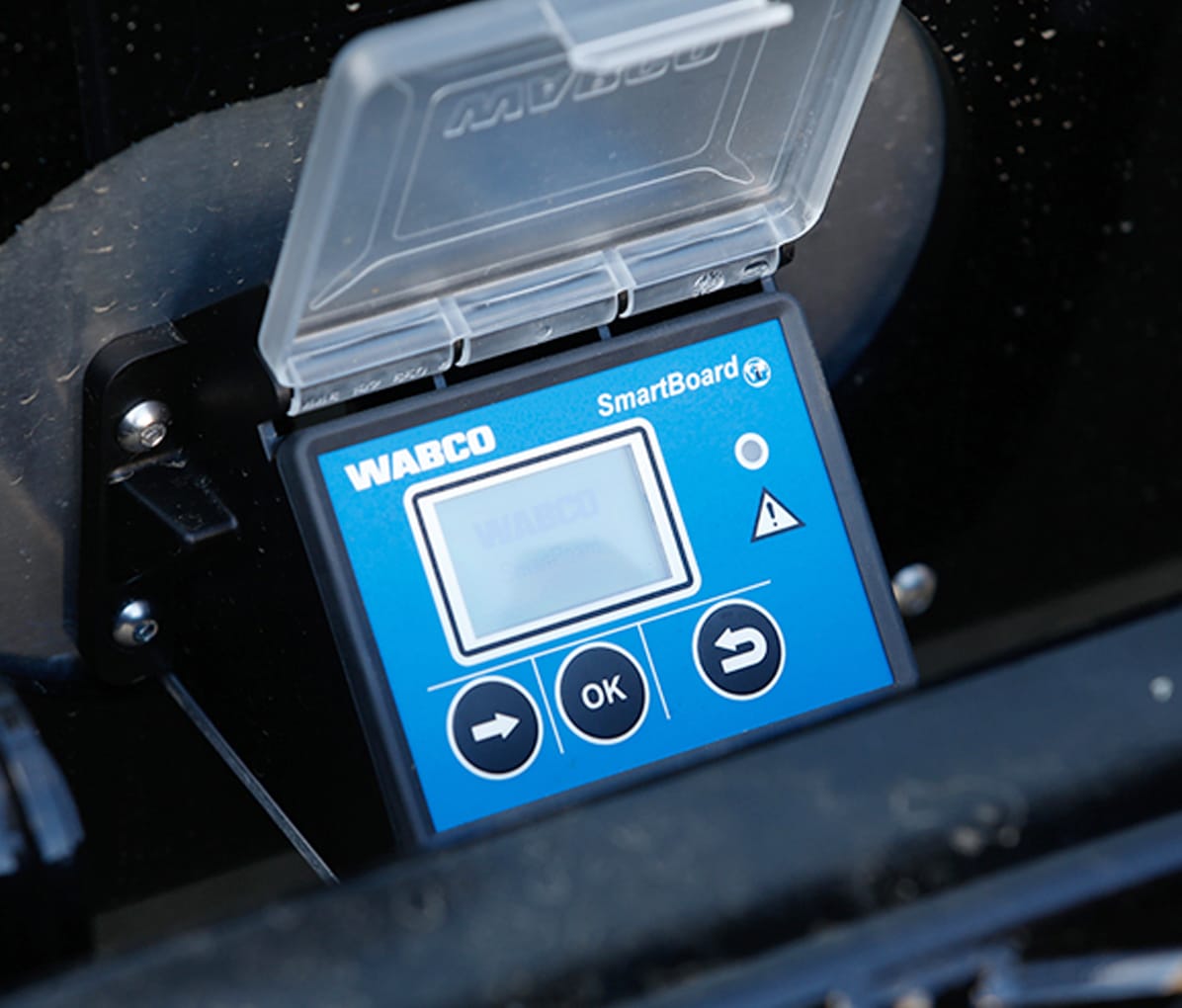 STR-309
Smart-board from WABCO. Only available with STR-306.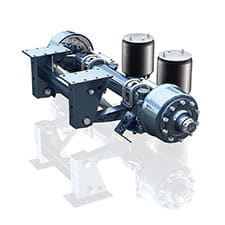 STR-409
Air suspension with height controlling valve (AirLoada™ comes as standard when you buy STR-409).
Watch video >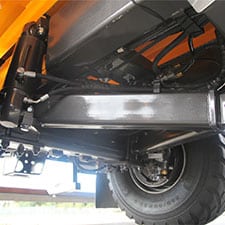 STR-410
Hydraulic suspension for optimal axle travel.
Watch video >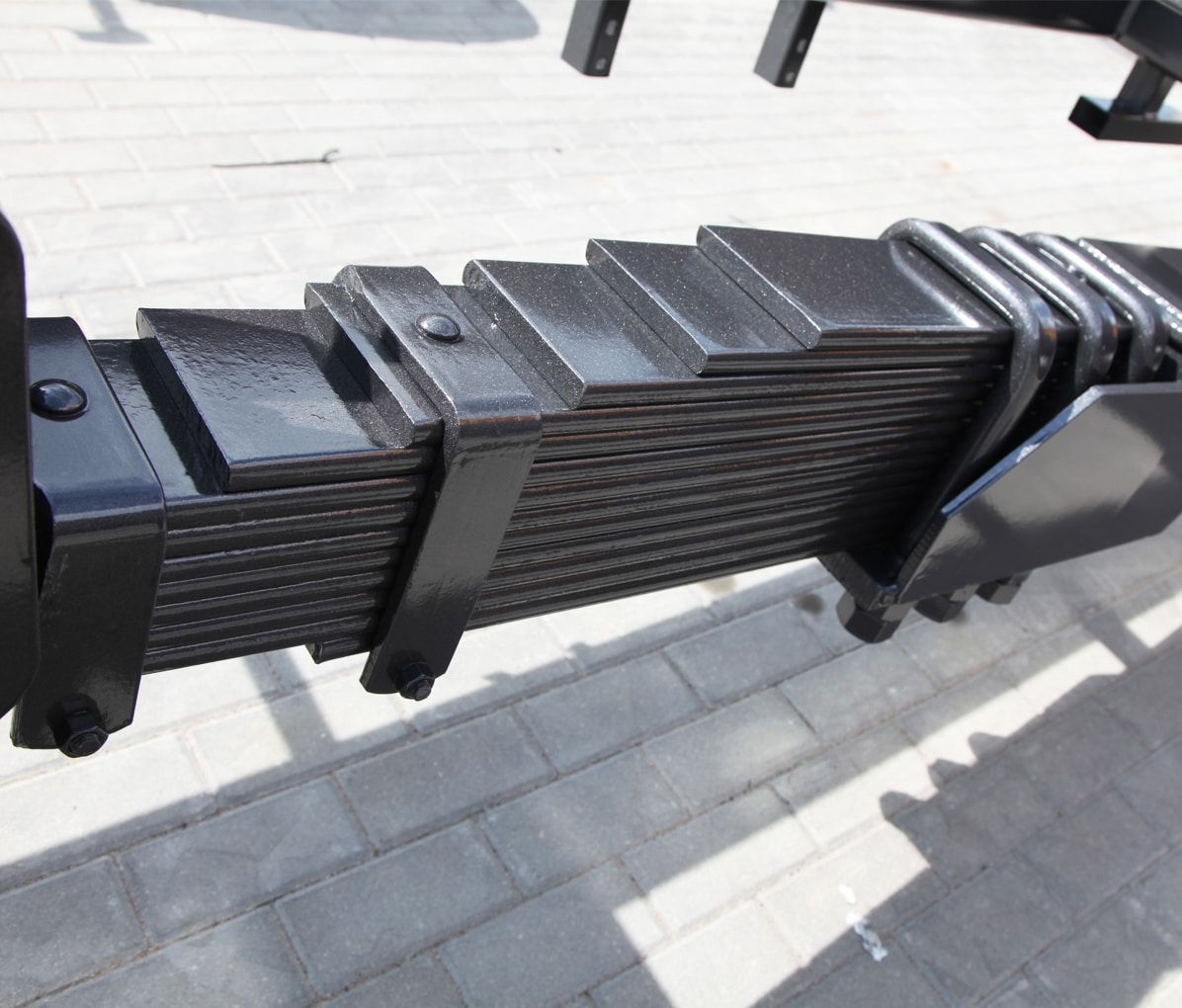 STR-501
Multi-position sprung drawbar for high comfort at speed.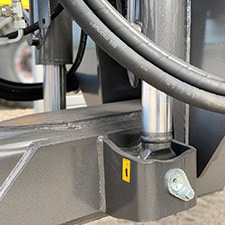 STR-508
Hydraulic drawbar for easy levelling and high comfort.
Watch video >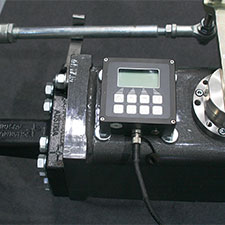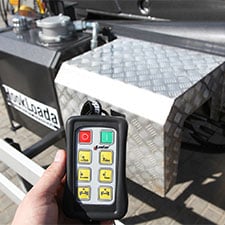 STR-704
Independent hydraulic system with PTO, 130 l/min pump. Distributor operated by remote control.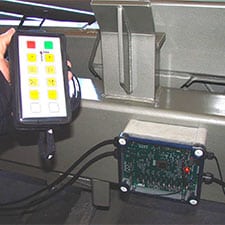 STR-705
Two pipes to the tractor hydraulic system with distributor operated by remote control.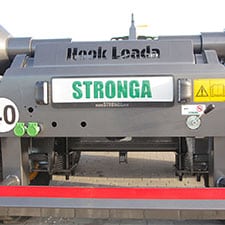 STR-700
Auxiliary hydraulic connections with changeover valve at the rear of the hooklift.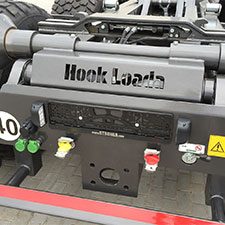 STR-723
Auxiliary hydraulic connections with electrical changeover valve at the rear of the hook lift system.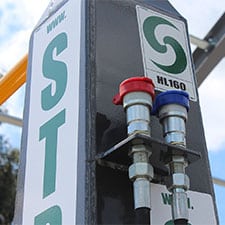 STR-710
Auxiliary connections with changeover valve on the hook tower.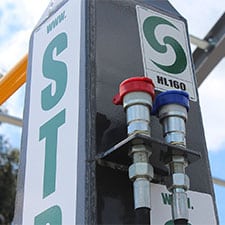 STR-724
Auxiliary connections with electrical changeover valve on the hook tower.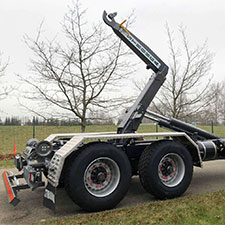 STR-713
QuickLoada™ fast tipping and unloading system.
Watch video >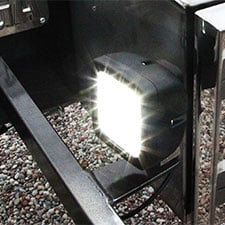 STR-1037
Two super-bright LED adjustable rear working lights.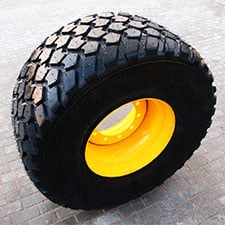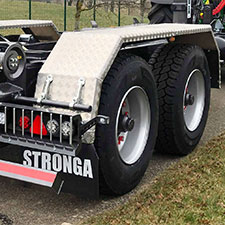 STR-900
Full length ultra-light aluminium mudguards.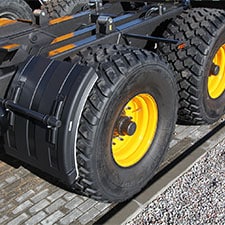 STR-903
Hard plastic quarter mudguards, front and rear of the hook lift system.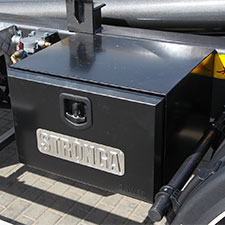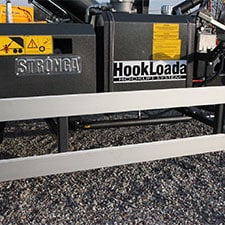 STR-1001
Aluminium side protection rails.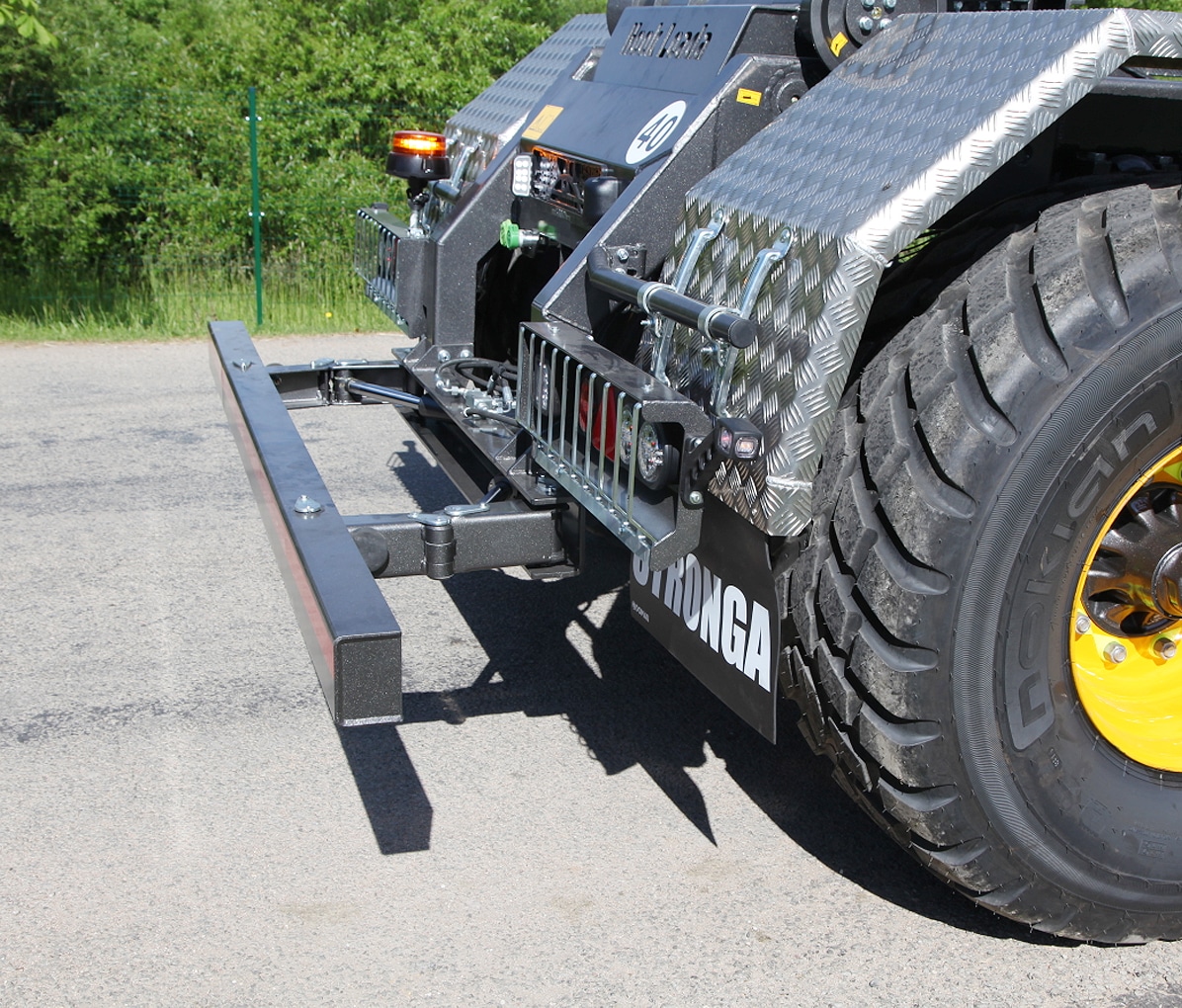 STR-1006
Hydraulically extendable rear bumper.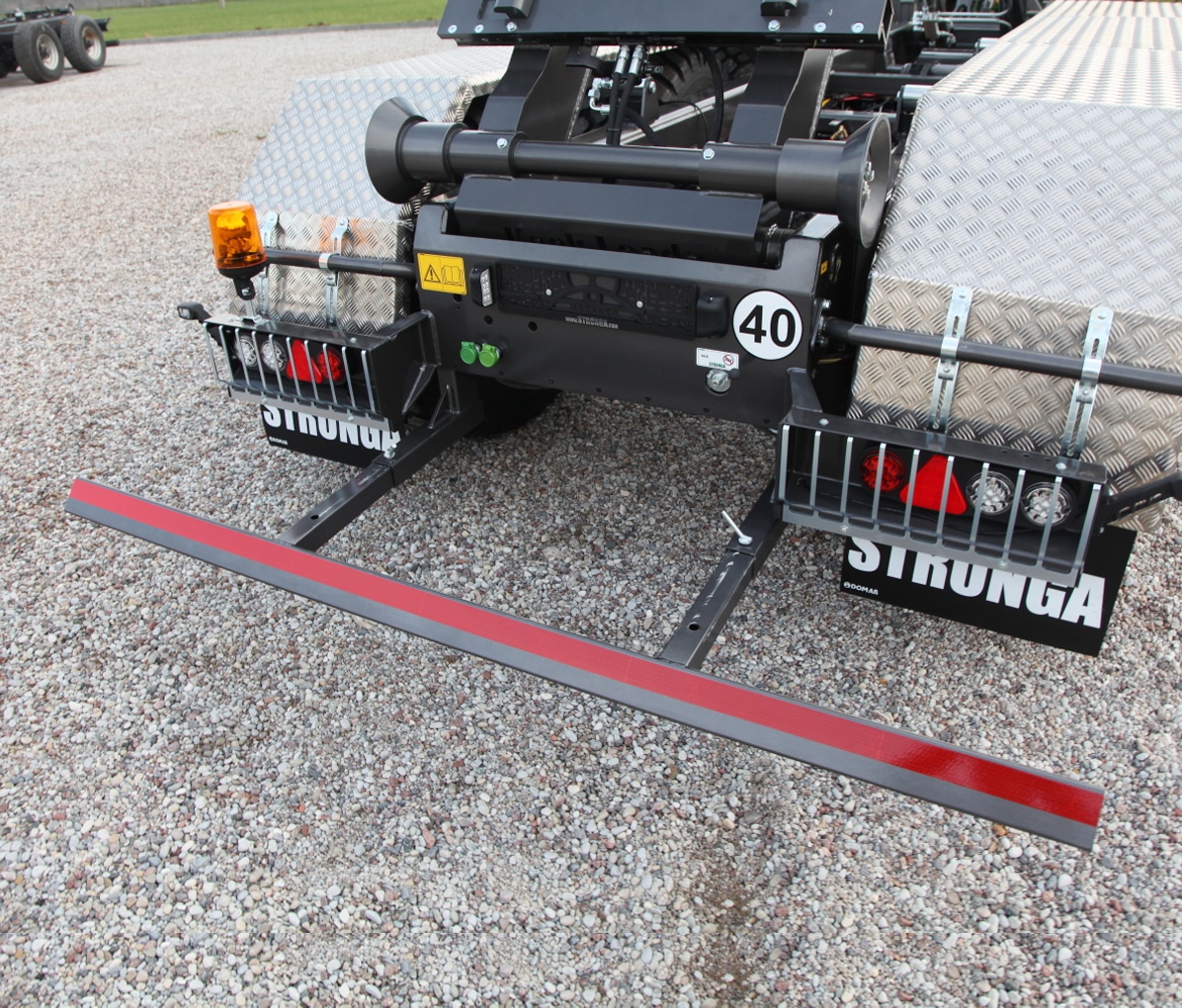 STR-1008
Manually extendable rear bumper.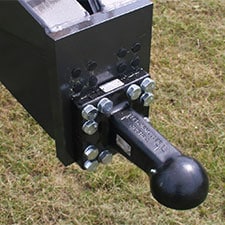 STR-505
Bolted-on ball towing hitch, Scharmuller type, 80mm diameter.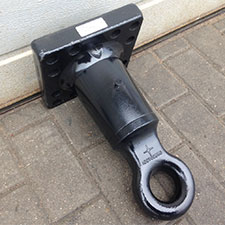 STR-506
Swivel towing hitch, Scharmuller type. 50mm diameter eyelet.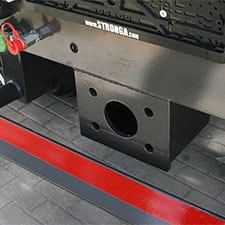 STR-1002
Rear towing eyelet mounting plate for VBG rear drawbar.
*Available for selected markets only.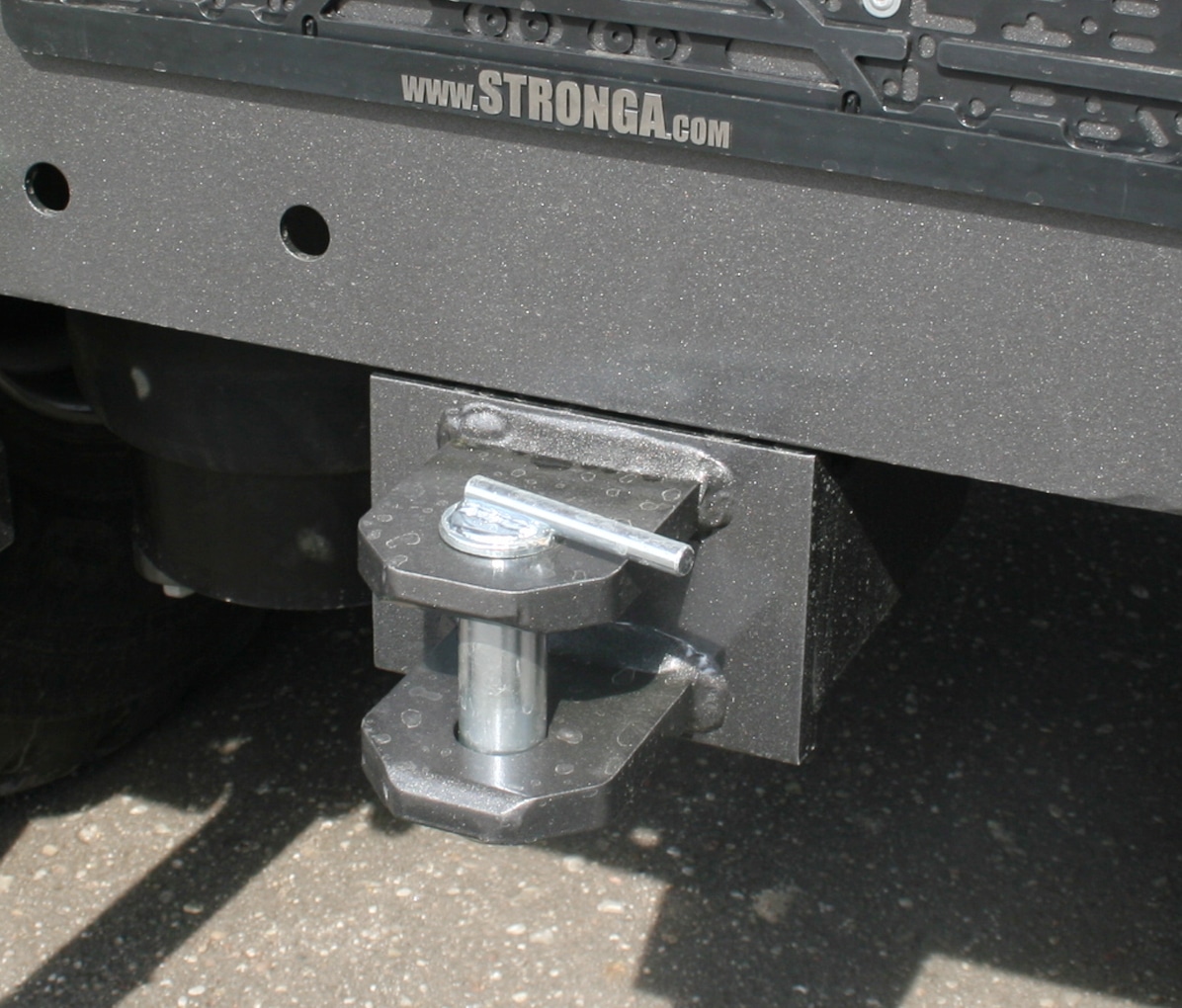 STR-1003
VBG-coupling, made by Stronga.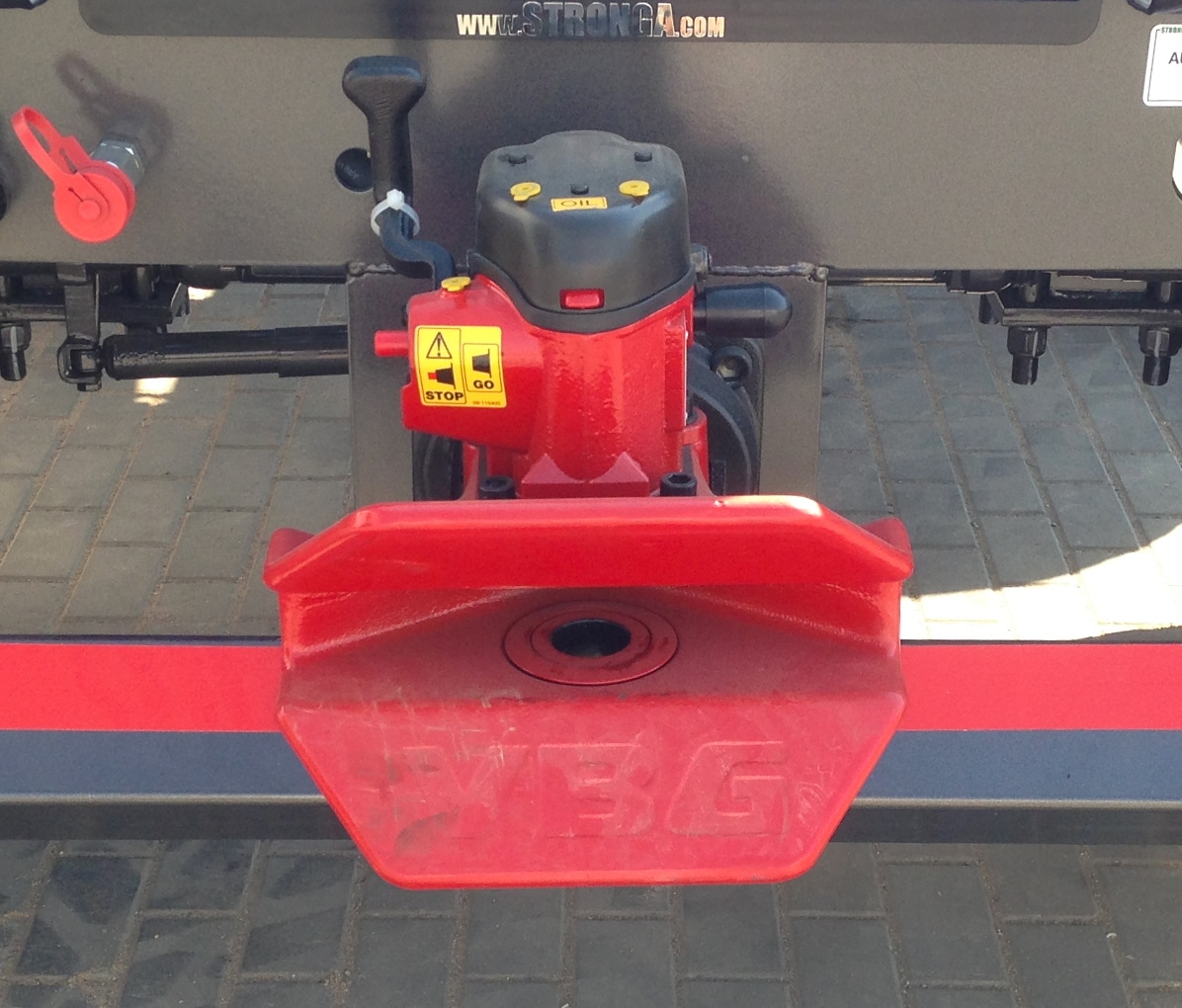 STR-1004
Automatic rear coupling D40 (STR-1002 required).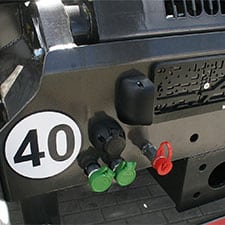 STR-1038
Rear mounted hydraulic brake connection.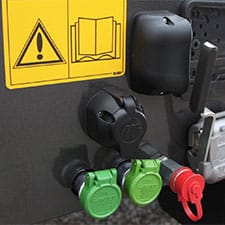 STR-1039
Rear mounted light connection 7-pin socket.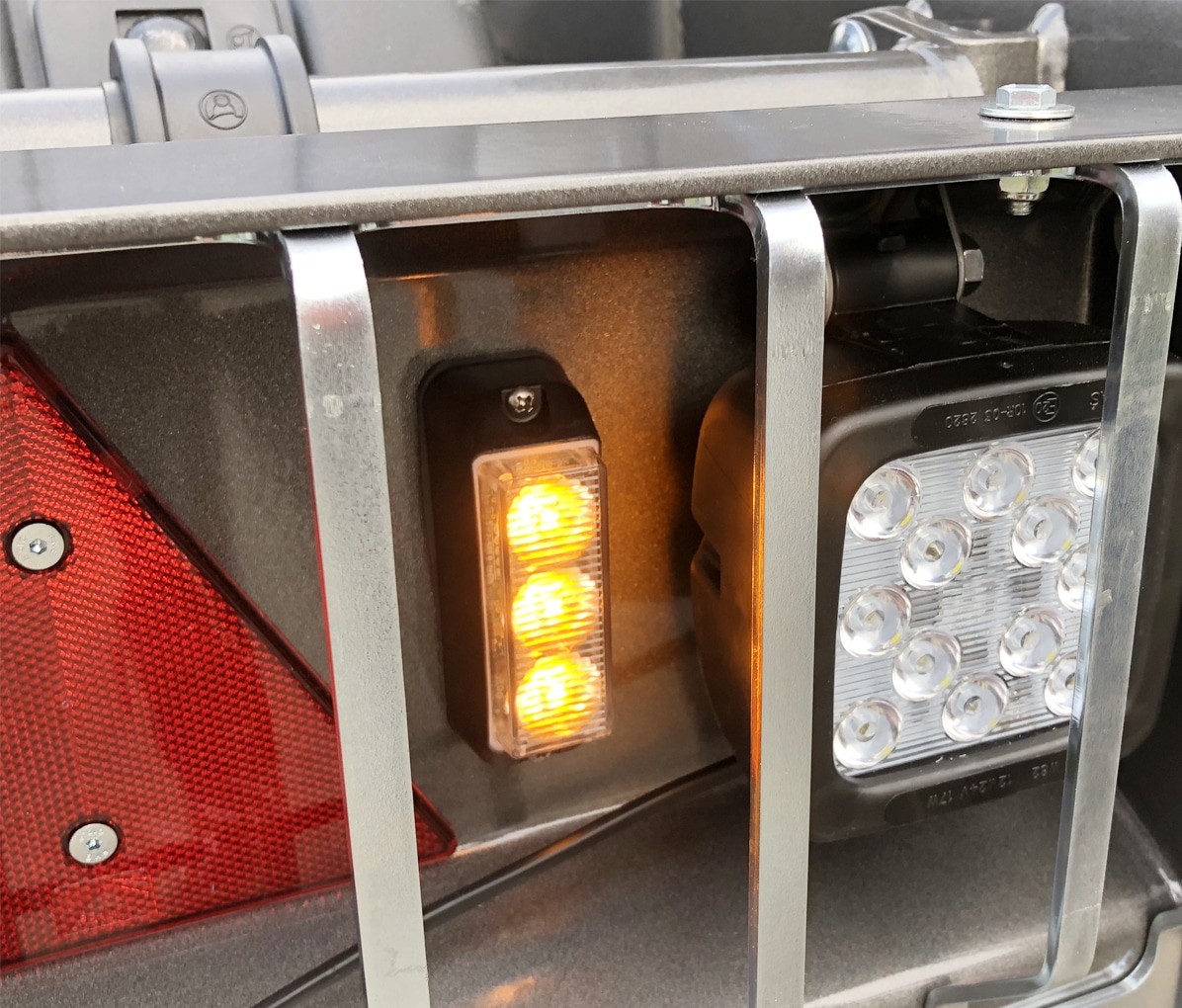 STR-1040
Two LED flashing lights encased in secure housing at the rear of the trailer.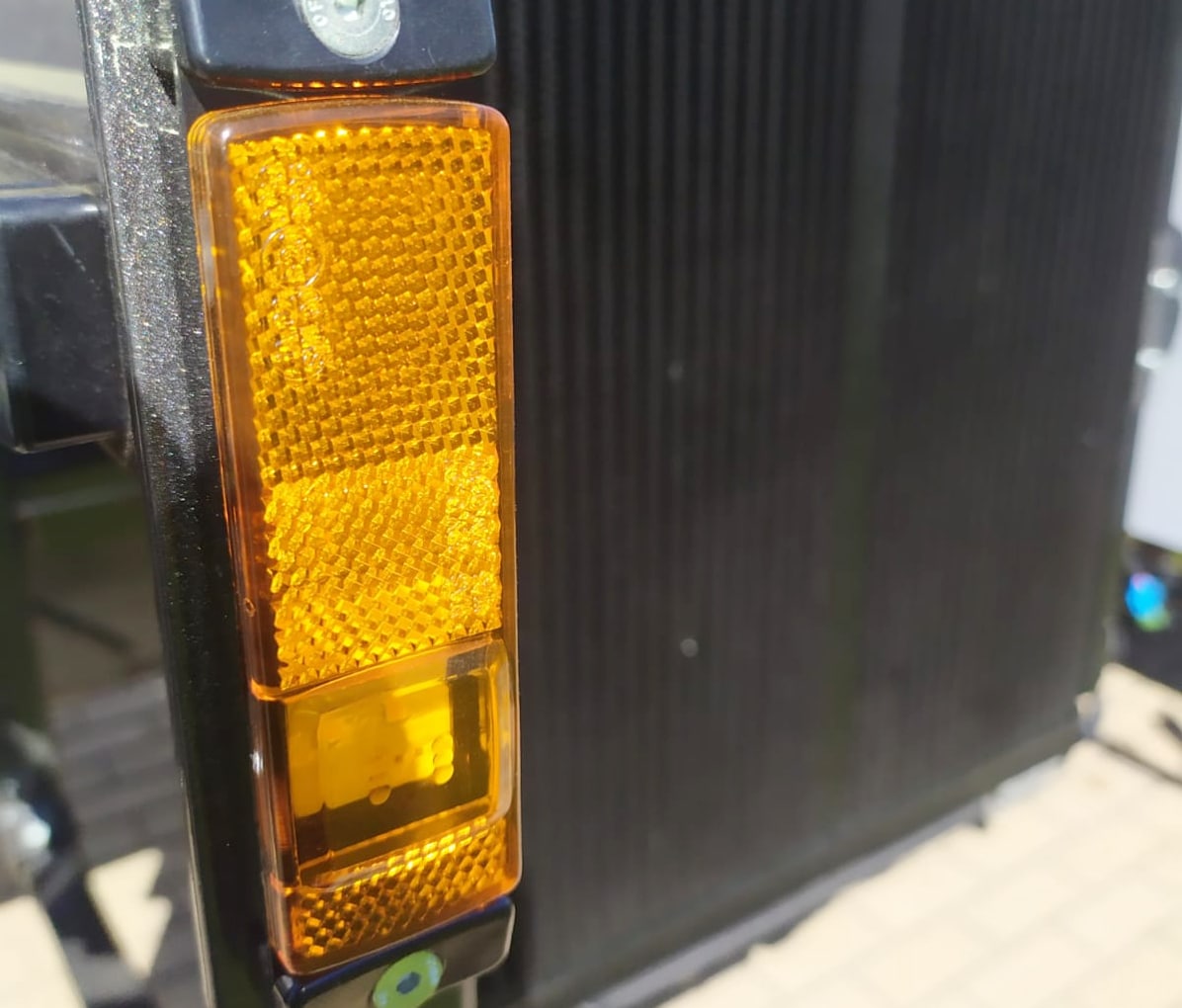 STR-1054
Signal light positioned at the front of the frame; showing that the steering system is in the centre.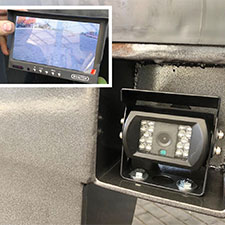 STR-1056
Rear real-time video camera with screen display.
| Model | HookLoada HL160 |
| --- | --- |
| Gross weight (40km/h) | 20000kg |
| Tare weight | ca. 4500kg |
| Maximum hooking load | 16000kg |
| Maximum tipping load | 16000kg |
| Drawbar load | 3000kg (4000kg*) |
| Hook height | 1570mm |
| Hook tower | Telescopic |
| Hook stroke | 1100mm |
| Sprung suspension capacity | 21000kg |
| Main cylinders | 2 units |
| Oil requirement | 18 litres |
| Minimum draft requirement | 110HP |
| Hitch height | 510-550-590mm |
| Hydraulic pressure required | 200 bar |
| Total length | 6980mm |
| Maximum width (standard wheels) | 2550mm |
| Standard wheels | 560/45 R22.5 |
| Connections to tractor | 3 x double acting |
| Standard | DIN 30722 |
The information shown on this web page is representative of a "DIN Standard" HL160 hook-lift trailer. Specifications and dimensions may vary depending on the customer's local market preferences and regional laws. Specification, weights and payload may vary on fast tow models. As we are continually improving our products, technical details, masses and measurements are given as reference values only.
* 4000kg with K-80 ball towing hitch