Formidable, Resilient & Compact
The HL140 hook loader is resilient, compact and well proven across a wide range of industries. HookLoada HL140 is suited to tractors from 80-140HP. Containers of 5500mm optimum length can be transported at high speed, increasing efficiency and productivity. With a foldable tower, the HL140 hook loader has a very low container loading angle which minimises stress on the system.
Excellent manoeuvrability. Impressive reliability.
For customers wanting a hook loader with excellent manoeuvrability, impressive reliability and medium lifting capacity, the HL140 model is the ideal solution. Using HL140, operating costs can be better managed in terms of reducing fuel bills, maintenance costs and labour requirements per tonne of material handled. Become an innovator. Take the lead with Stronga hook loader.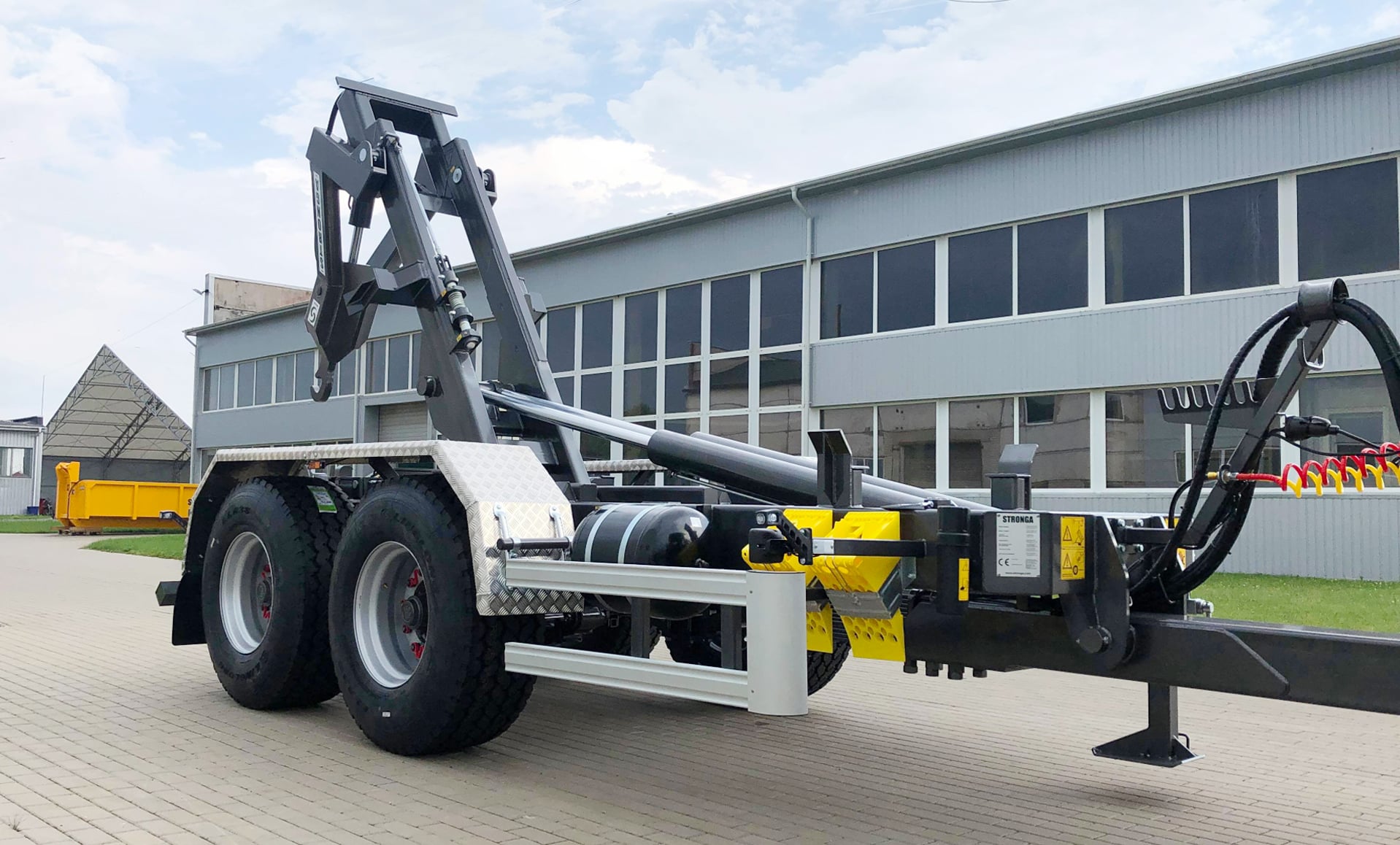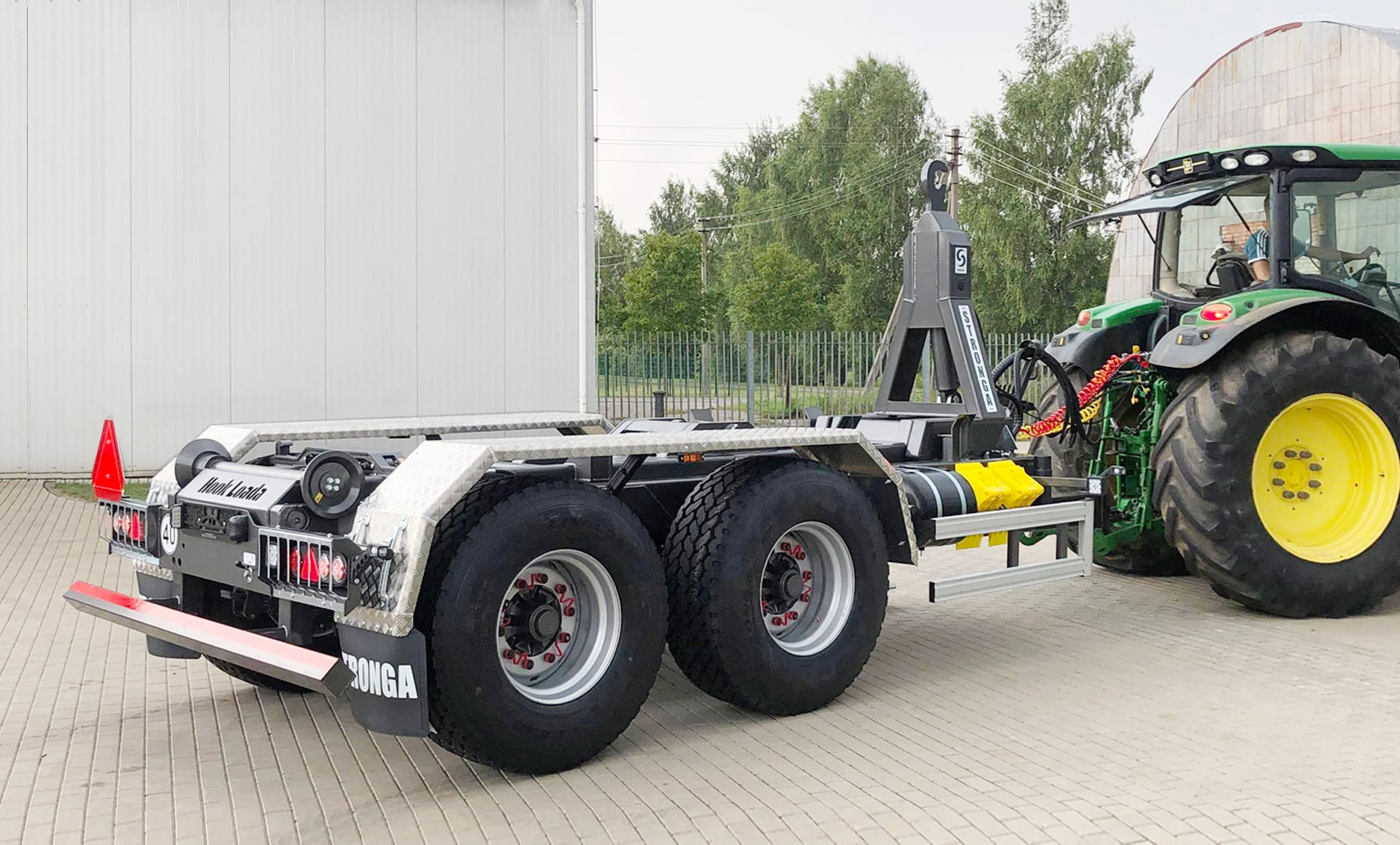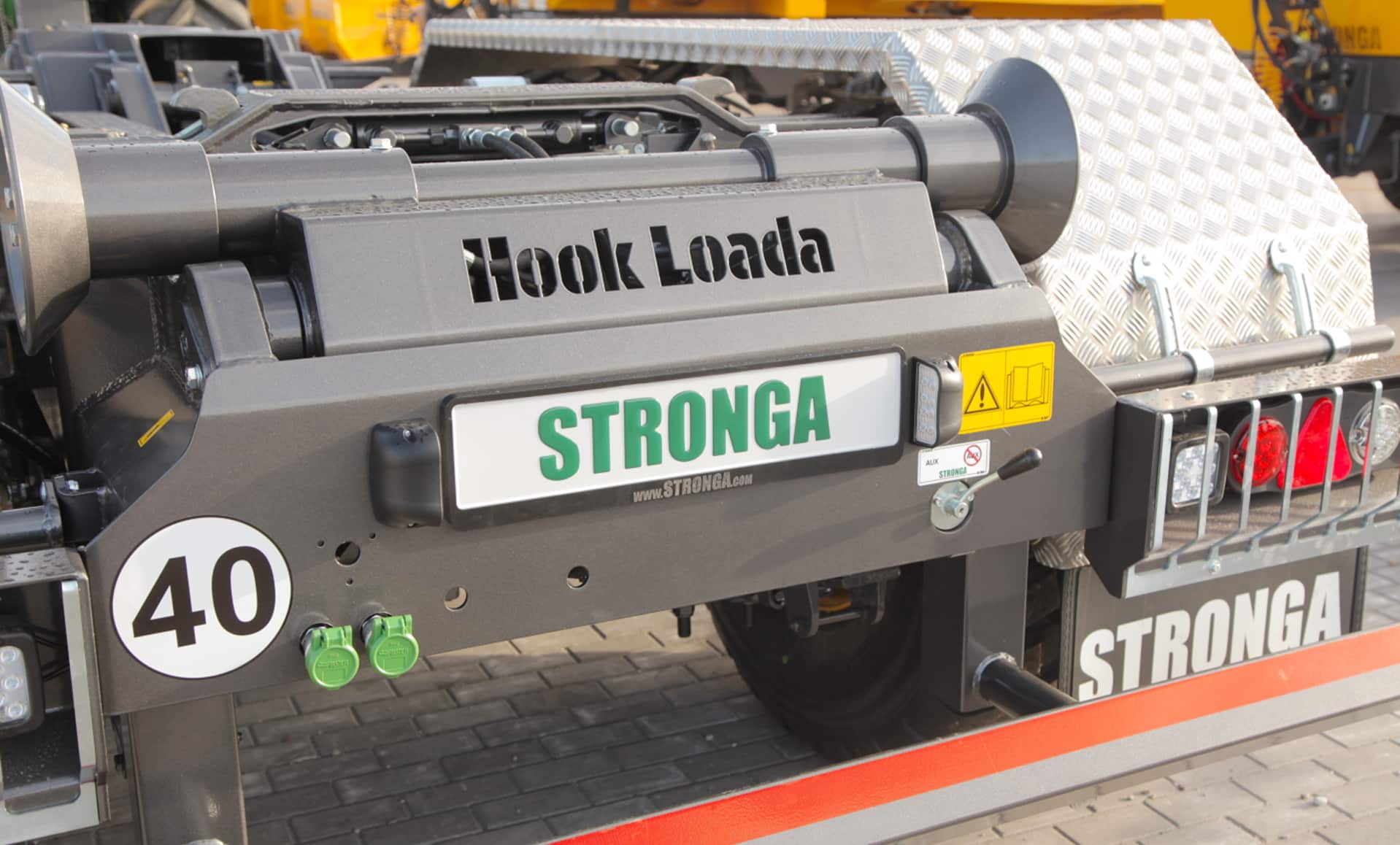 Planned approach to transport
By taking a fresh look at transport with a planned approach, customers can make both capital and operational savings with the HL140 hook loader. Contractors continue to find the multi-purpose nature of this hook loader as a huge advantage over standard farm trailers; discover your potential fuel savings below:
• Avoid the fuel consumption of operating several tractors and several single-purpose trailers by using 1 tractor and 1 multi-purpose HookLoada.
• Enjoy excellent fuel efficiency with well-designed tyre and suspension configurations lowering your overall carbon footprint.
• Insulate your business against rising fuel prices in the future by using less fuel up-front.
Key Benefits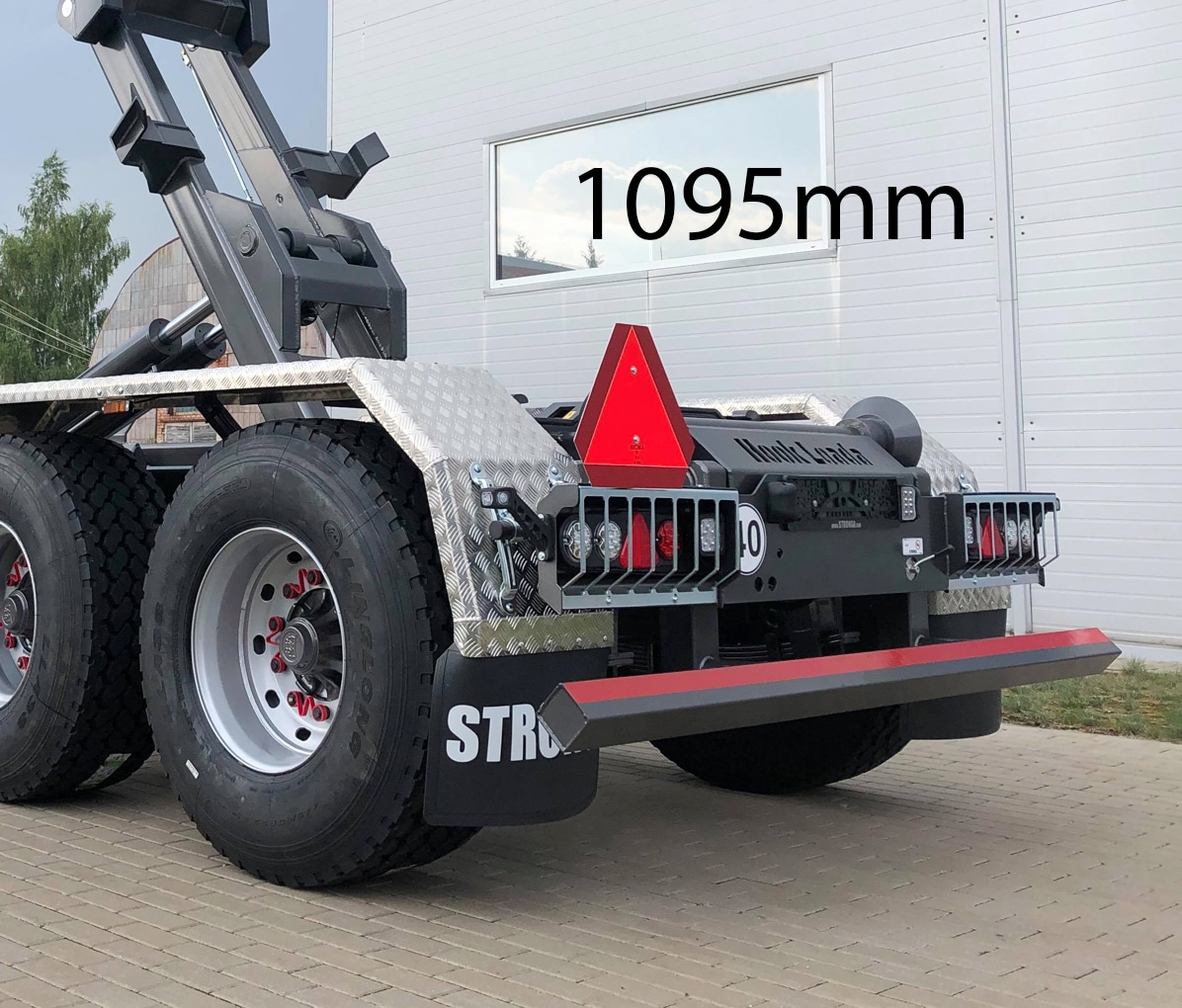 Low roller height on standard wheels –
1095mm
.
Good stability
Low loading height
Low stable platform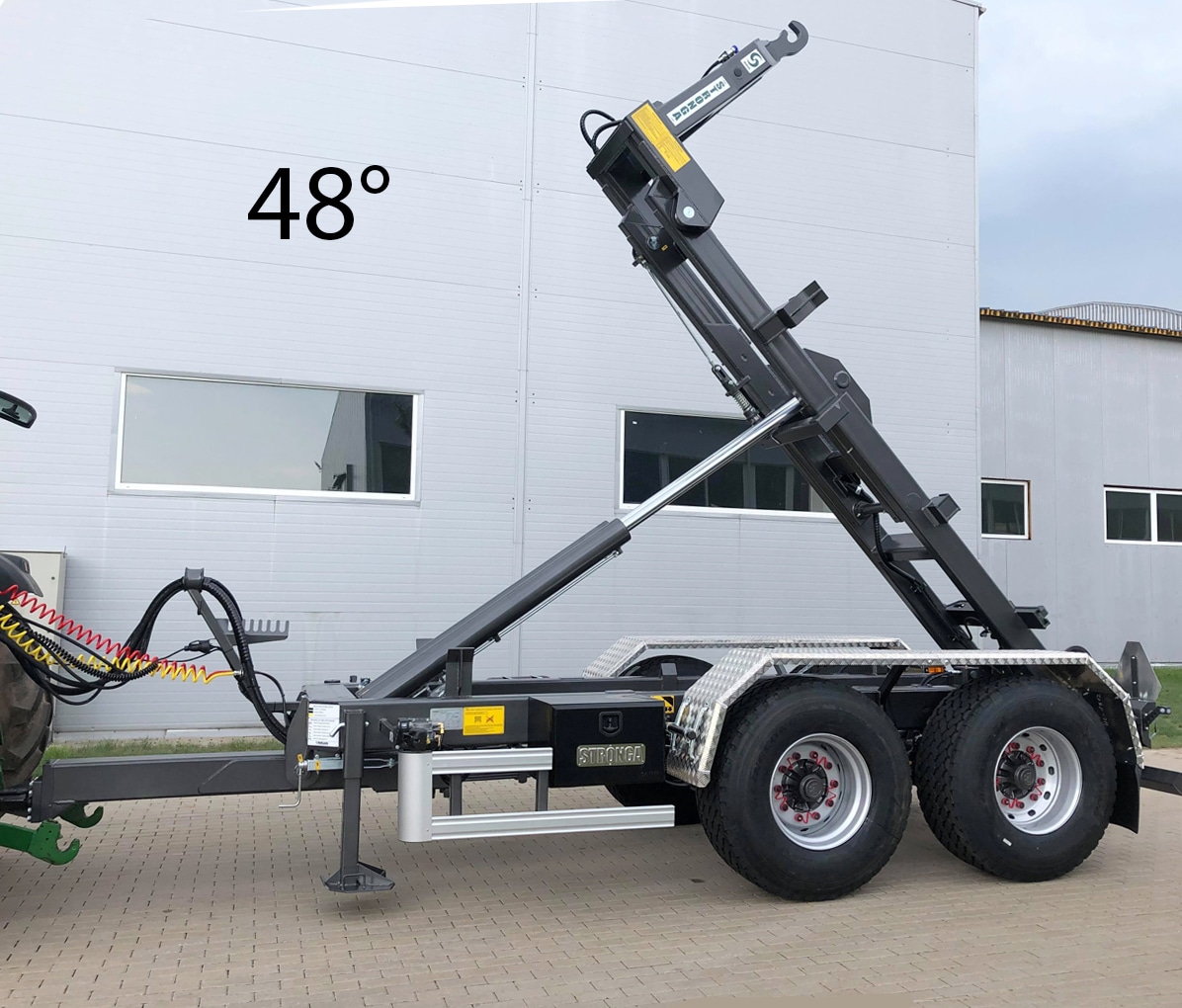 Good tipping angle –
48°
.
Powerful twin cylinder tipping
Low oil requirement
Good heaping ability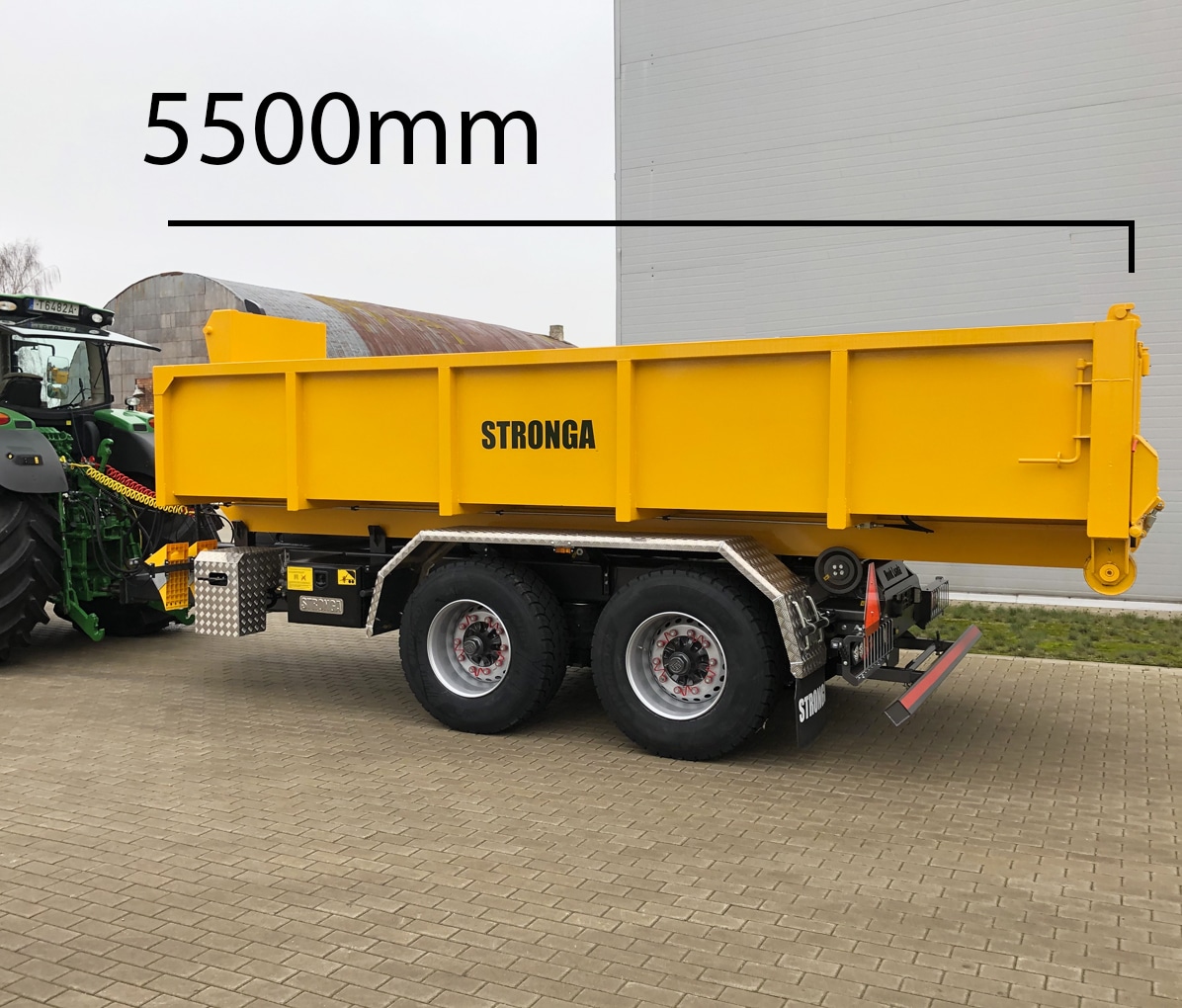 Hook container length –
4800 - 5900mm
. Optimal hook container length -
5500mm
.
Compact scale container
Good loading visibility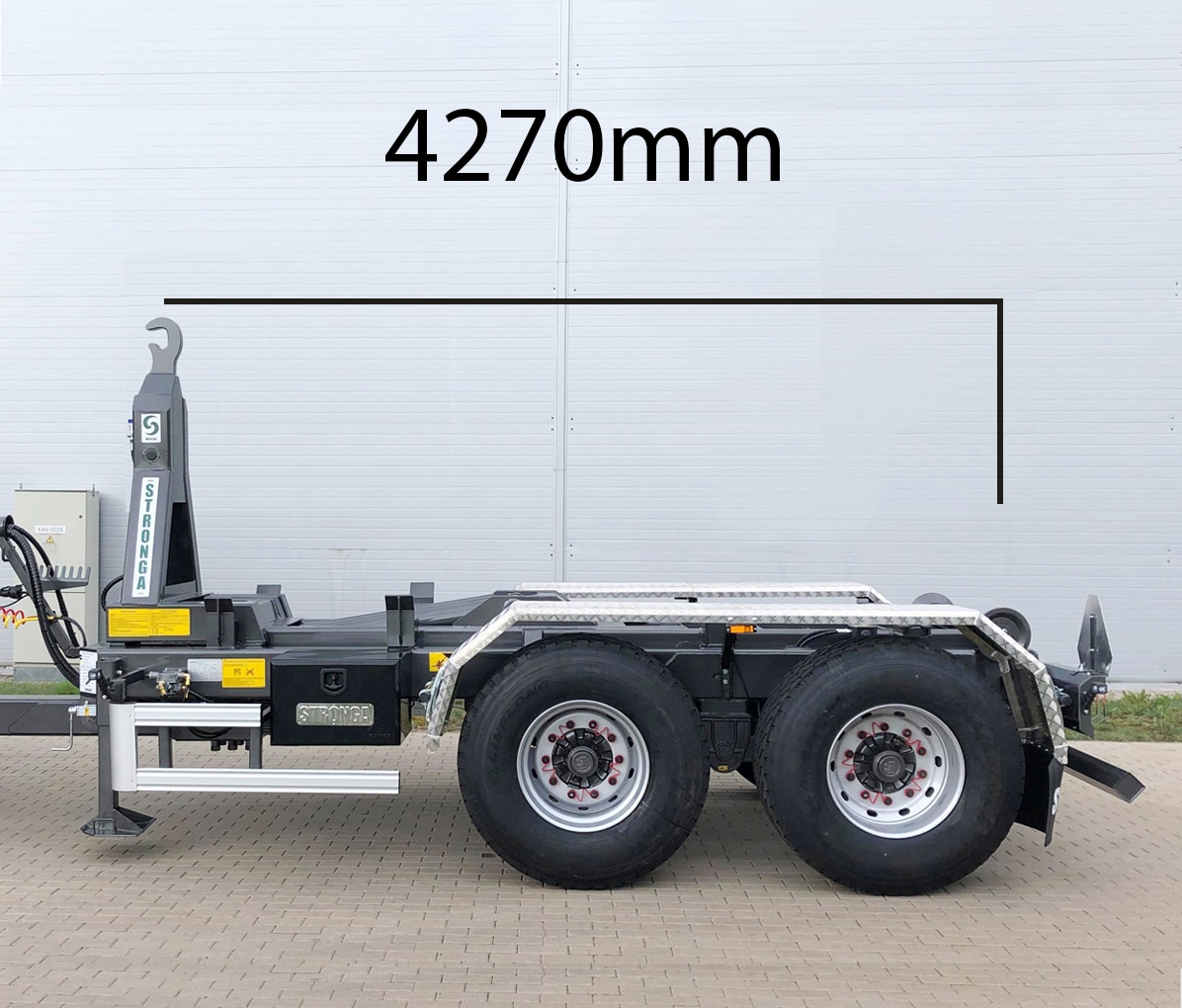 Length from tower to rear roller –
4270mm
.
Compact and manoeuvrable
Smaller turning circle
Standard Specifications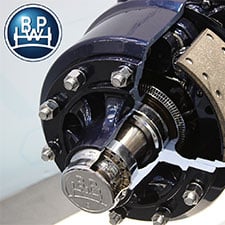 BPW 406×120 brake axles, 110×110 square beam.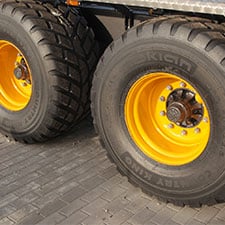 560/45 R22,5 152 D Nokian Country King TL. Load rating per tyre:

4840kg @ 40km/h
3550kg @ 65km/h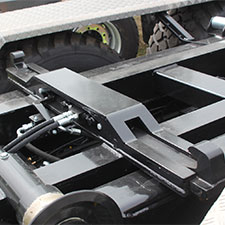 Hydraulic container locking clamps.
*Container locking design varies according to market.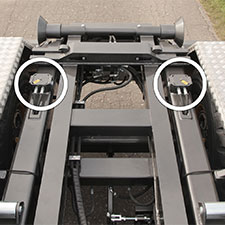 Hydraulic rear axle stabilisers.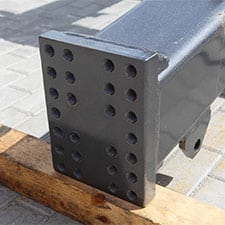 3 position plate for bolting towing eyelet.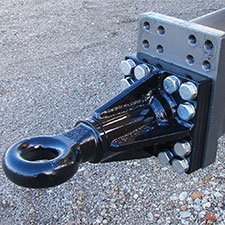 Bolt-on swivel towing hitch. STR type. 50mm diameter eyelet.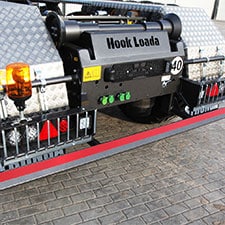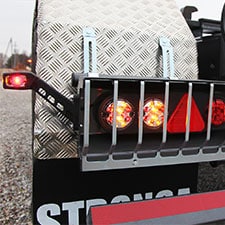 12 V electric system. Sealed loom. All lights super-bright LED.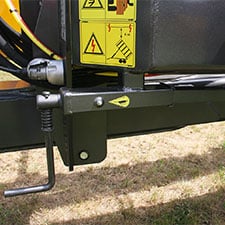 Optional Equipment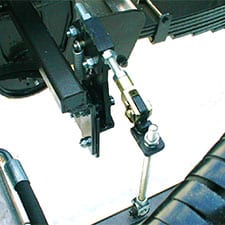 STR-302
Load sensing for hydraulic brakes.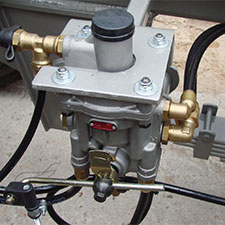 STR-304
Load Sensing Valve (LSV) for air brakes.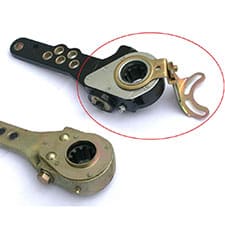 STR-307
Automatic slack adjusters.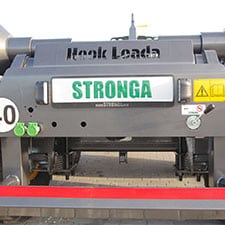 STR-700
Auxiliary hydraulic connections with changeover valve at the rear of the hook loader.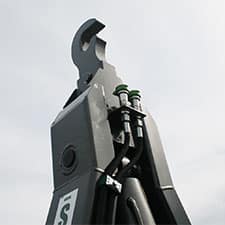 STR-710
Auxiliary connections on the hook tower with changeover valve.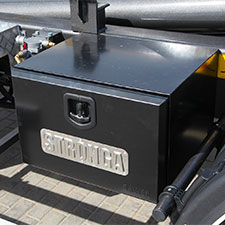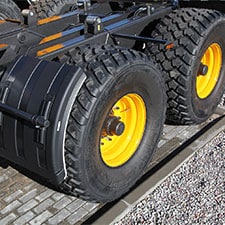 STR-903
Hard plastic quarter mudguards, front and rear of the hooklift trailer.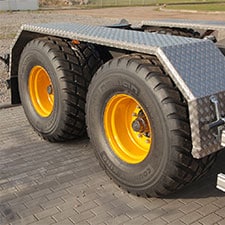 STR-900
Full length ultra-light aluminium mudguards.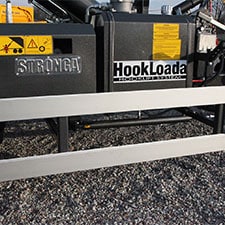 STR-1001
Aluminium side protection rails.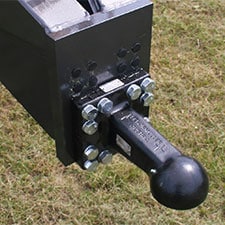 STR-505
Bolted-on ball towing hitch, Scharmuller type, 80mm diameter.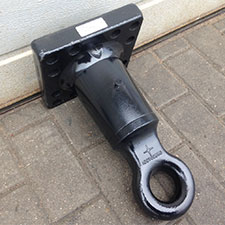 STR-506
Swivel towing hitch, Scharmuller type. 50mm diameter eyelet.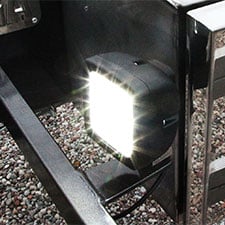 STR-1037
Two super-bright LED adjustable rear working lights.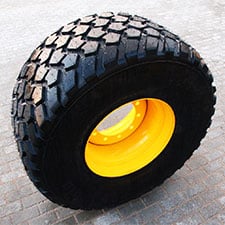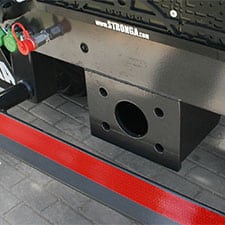 STR-1002
Rear towing eyelet mounting plate for VBG rear drawbar.
*Available for selected markets only.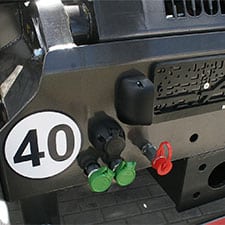 STR-1038
Rear mounted hydraulic brake connection.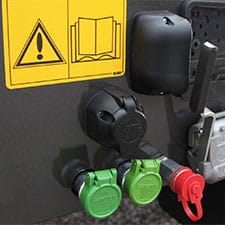 STR-1039
Rear mounted light connection 7-pin socket.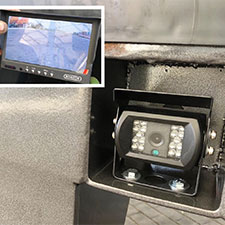 STR-1056
Rear real-time video camera with screen display.
| Model | HookLoada HL140 |
| --- | --- |
| Gross weight (40km/h) | C.D. |
| Tare weight | ca. 4000kg |
| Maximum hooking load | 14000kg |
| Maximum tipping load | 14000kg |
| Drawbar load | 3500kg (4000kg) |
| Hook height | C.D. |
| Hook tower | Tiltable |
| Hook stroke | 850mm |
| Sprung suspension capacity | C.D. |
| Main cylinders | 2 units |
| Oil requirement | 18 litres |
| Minimum draft requirement | 110HP |
| Hitch height | 510mm |
| Hydraulic pressure required | 200 bar |
| Total length | 6430mm |
| Maximum width (standard wheels) | 2550mm |
| Standard wheels | 560/45 R22,5 |
| Connections to tractor | 3 x double acting |
| Standard | C.D. |
C.D. = Country Dependent
All weights and measurements are subject to hook trailer specification and regional laws. Specification, weights and payload may vary on fast tow models. As we are continually improving our products, technical details, masses and measurements are given as reference values only.
On datasheet below: H = Total height; HH = Hook height; TR = Tower to roller length.