Improve profits & reduce costs
Using FlowSteama Rova
Through heat treating soil with the modern FlowSteama Rova, clients can improve profits while reducing costs with the following benefits:
Creating reliable, clean soil media ✔; Growing extra crop ✔; Reducing losses from diseased crop ✔; Improving nutrient uptake ✔; Creating the conditions for a thriving crop ✔; Improving in-house hygiene control ✔; Lowering media import costs with reduced carbon & CO₂ ✔; Reusing and recycling existing growing substrates; becoming more resource-efficient ✔; Reducing disposal cost of used media ✔; Reducing handling of used media, along with the associated costs ✔; Avoiding use of banned, health hazardous, ecosystem damaging chemicals ✔; Meeting increasingly higher environmental standards from supermarkets and customers ✔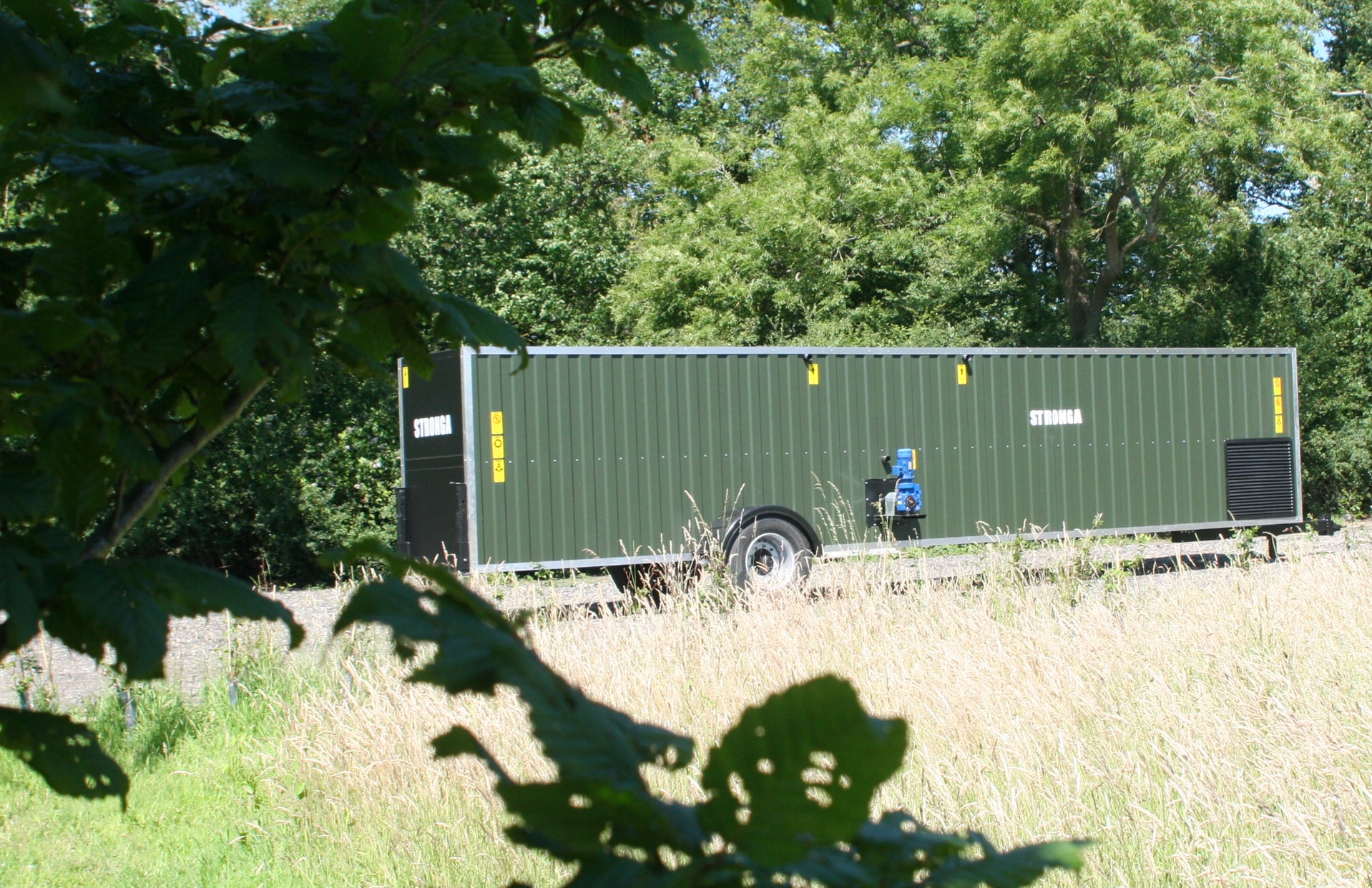 Mobile applications
For soil & substrate steam sterilizing
Customers owning the FlowSteama Rova Series enjoy the benefits of a mobile in-vessel sterilizing unit that can be quickly and easily moved on-site between stockpiles of used substrates and topsoil's, minimising handling costs of moving material around large commercial sites.
Another benefit of the Rova is the ability to shift the soil heat treatment unit between adjacent sites, enabling smaller commercial growers to share a single sterilization system. Recycling yards also have various organic fractions on different parts of the site; the Rova enables stockpiles to be cleaned in-situ from bacteria, fungi and weed seeds. Coupled with a mobile, low-pressure superheated steam generator, suitable water supply and fuel source, FlowSteama Rova can be located adjacent to stockpiles for hours, days or longer, before moving on to sterilize contaminated materials elsewhere.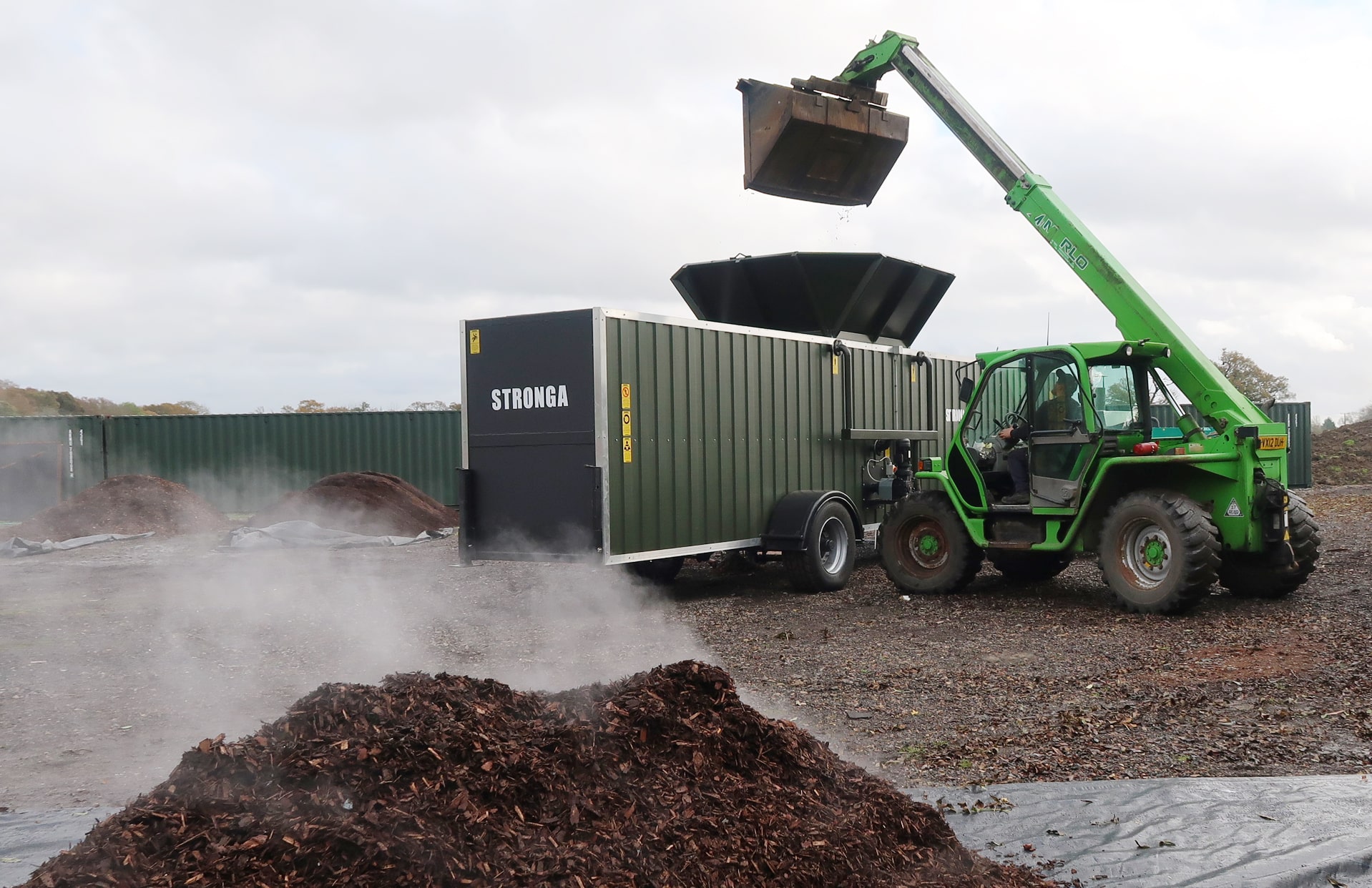 International transport. Local applications.
The utility of FlowSteama Rova is not confined to any one country or continent. Wherever there are topsoil's contaminated with weed seeds or substrates contaminated with pathogens, the Rova can be transported there inside a 12 metre ISO shipping container. Minimal assembly is required to get the mobile sterilization process up and running. Discover some of the benefits of a mobile steam system below.
Economic global transport ✔; Straightforward assembly on-site ✔; Plug & play sterilization unit ✔; Increased food production for local communities ✔; Reduced pressure on land resources through reusing growing substrates; improving local ecosystems ✔; Improved resource efficiency; reducing waste ✔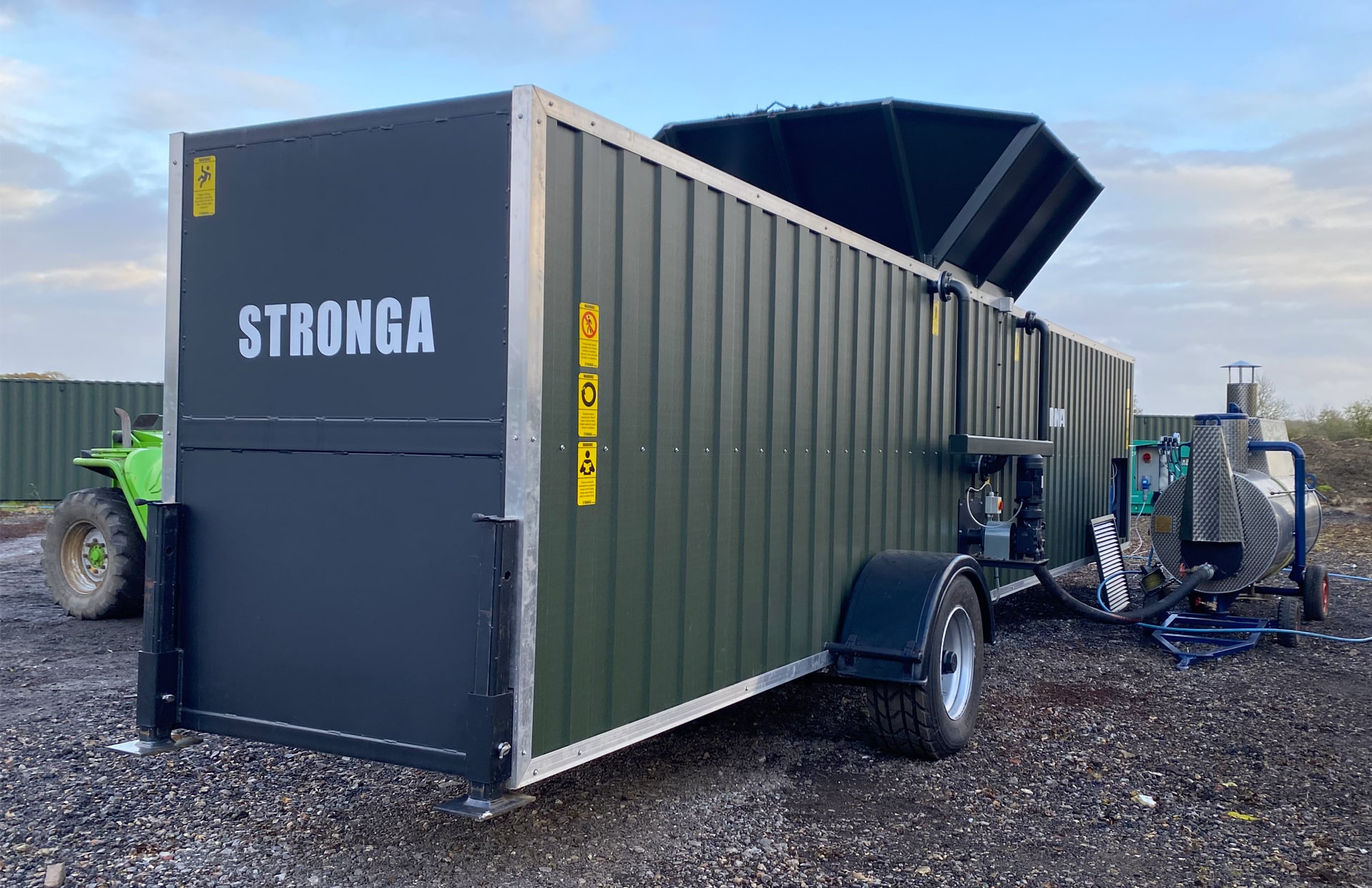 FlowSteama Rova
Handling logistics
The FlowSteama Rova continuous flow process is simple to operate and easy to regulate:
1. Centre hopper is easily loaded using a telehandler, tractor loader or rising conveyor.
2. Material is automatically distributed along the sterilizing bed, mixing and turning in a PulseWave™ motion to give maximum steam penetration into the soil or substrate. Sterilization occurs in a controlled, insulated in-vessel environment where material temperature and sterilization residency time are controlled.
3. The unloading auger automatically empties the sterilized substrate from the side of the Rova onto a suitable conveyor for stockpiling the clean material away from the contaminated input material. Steam and energy losses are minimised through all-round insulation and the self-closing auger hatch mechanism.
4. The suitably cleaned, highly valuable sterilized output material can be confidently sold or used in commercial growing operations; creating added value for the owners and operators of the FlowSteama equipment.
FlowSteama Rova
Smart process control
FlowSteama Rova is equipped with modern, smart, self-protecting control systems, providing safe shutdown in the event, for example, of oil over-temperature situations. Sensors provide operators with real-time key data to enable optimised efficiency of output and material sterilization.
Optional equipment is available for logging, reporting and evidencing material temperature and residency time, enabling clients to demonstrate to local certification bodies that the sterilizing process has been completed to specified parameters. This is particularly important when onward selling composts, soils and substrates, and is particularly relevant when the material is crossing borders, to prevent international spread of disease and invasive species.
Interact with the 3D model below to discover the details of FlowSteama Rova.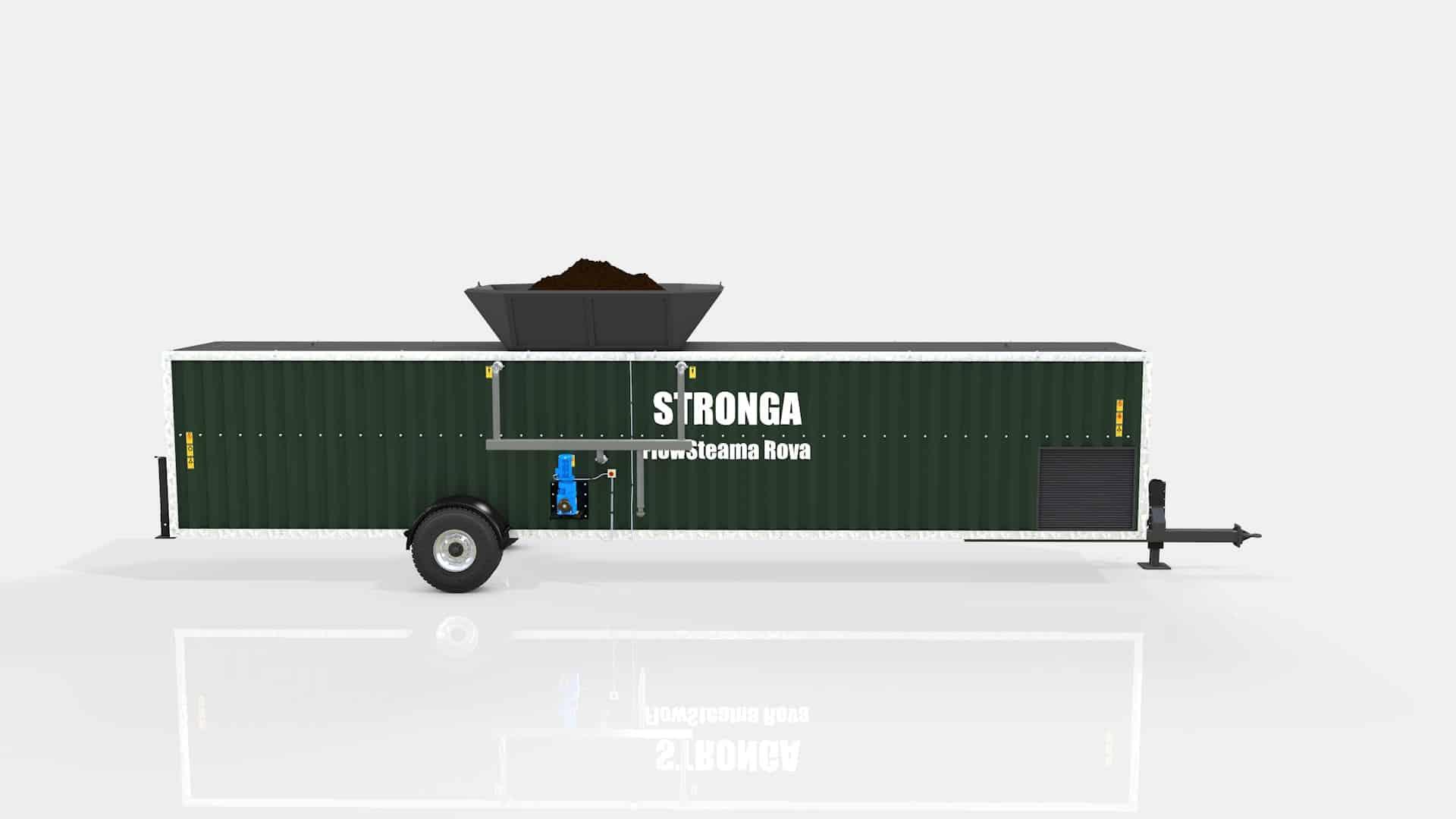 Certification standards for:
Organics, composts, growing media substrates & soils
While there are regional differences in the hygiene standards for organics and compost quality, there is a growing understanding of the need to avoid cross-border contamination, reduce the risks of invasive species transfer, and ensure high hygiene standards for food growing substrates.
Output material parameters are optimised to comply with your local certification standards for organics, composts, growing media substrates, topsoil and more. Take control of your process with Stronga soil steaming and the new steam age.
Chemical-free sterilization
Increasing public health concern related to excessive chemical and pesticide use, plus increasing awareness of residual effects of chemical use in soil biomes and upwards through the food chain, has led to a new era, clean steam renaissance. FlowSteama enables a chemical-free, safe and efficient solution for commercial-scale food production.
Reduced harmful chemical use ✔; Avoid chemical residual & build-up effects ✔; Clean steam future for topsoil's and food production ✔; Improved long-term public health ✔; Improved soil ecosystem & environment ✔; Increased food crop production & reduced losses from disease ✔
Standard Specifications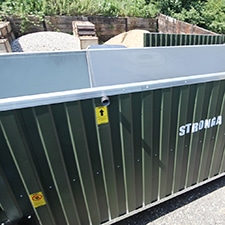 Raw material loading hopper (greedy boards available to increase pre-processing capacity).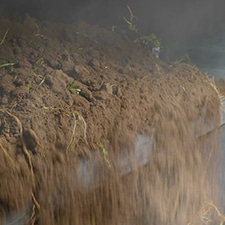 Twin tier PulseWave™ sterilising bed (hydraulically-operated).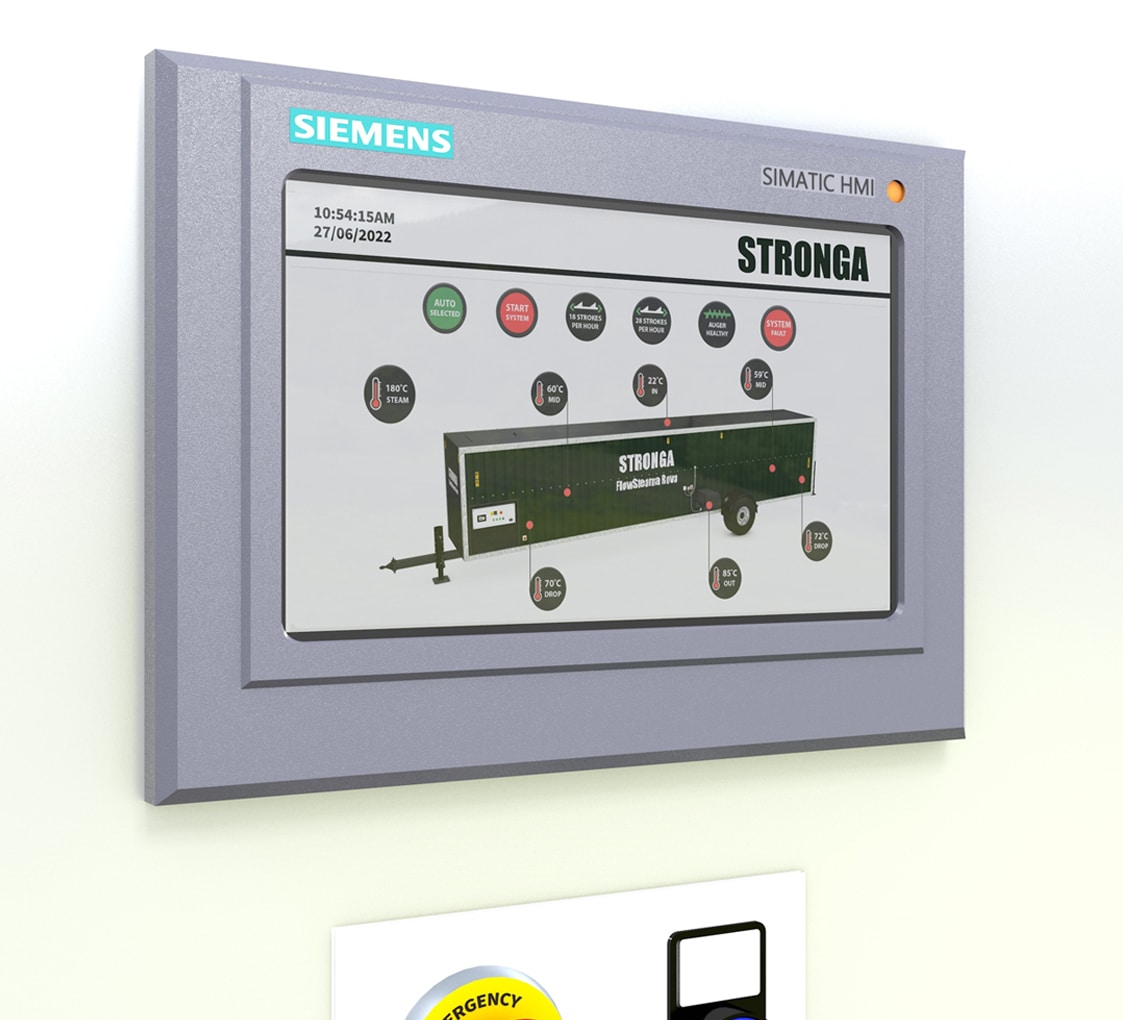 Smart controls. Automatic and manual settings with control of residency time and output. E-stop safety shutdowns included.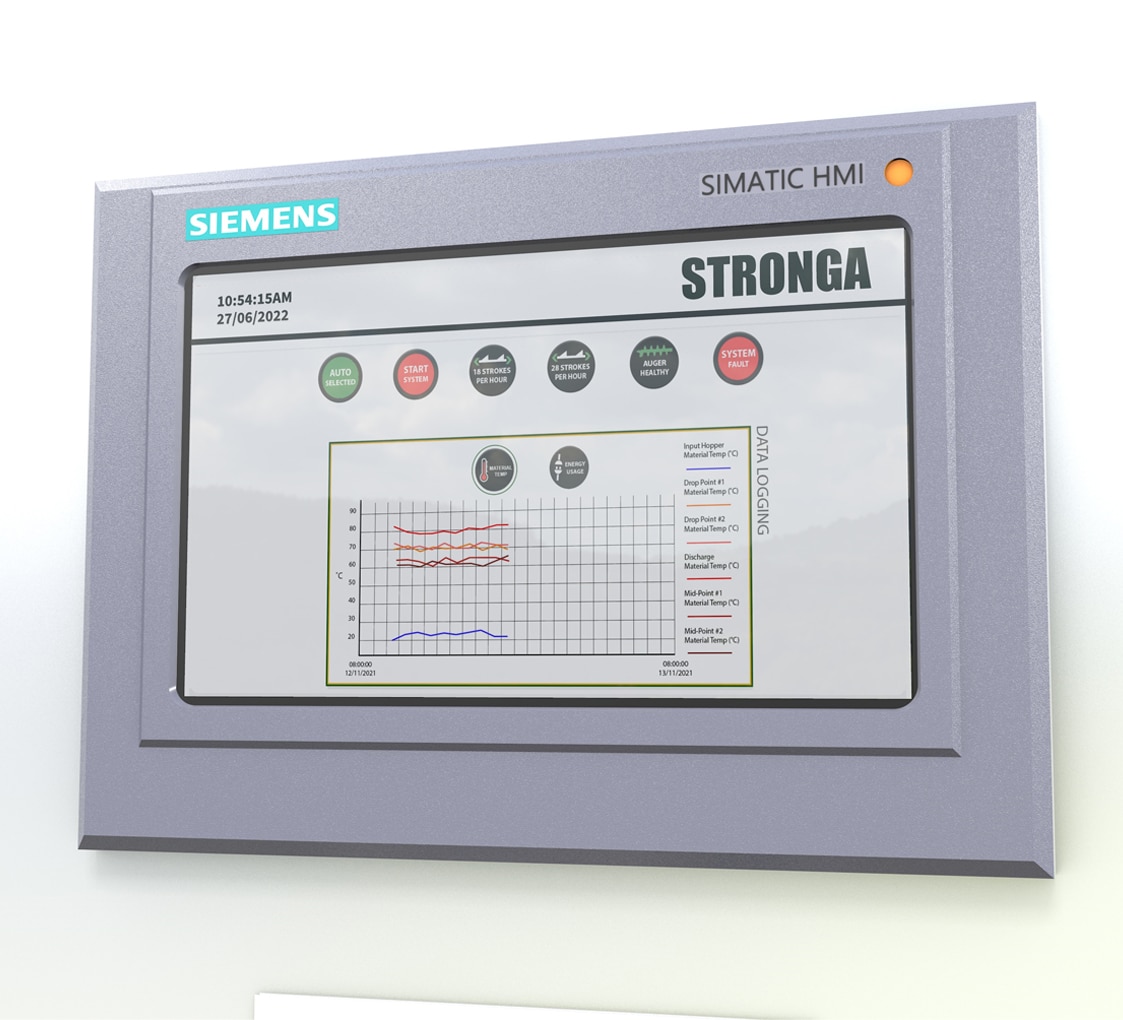 Multiple material temperature sensors, giving operator's instant visual of temperature profile at various intervals.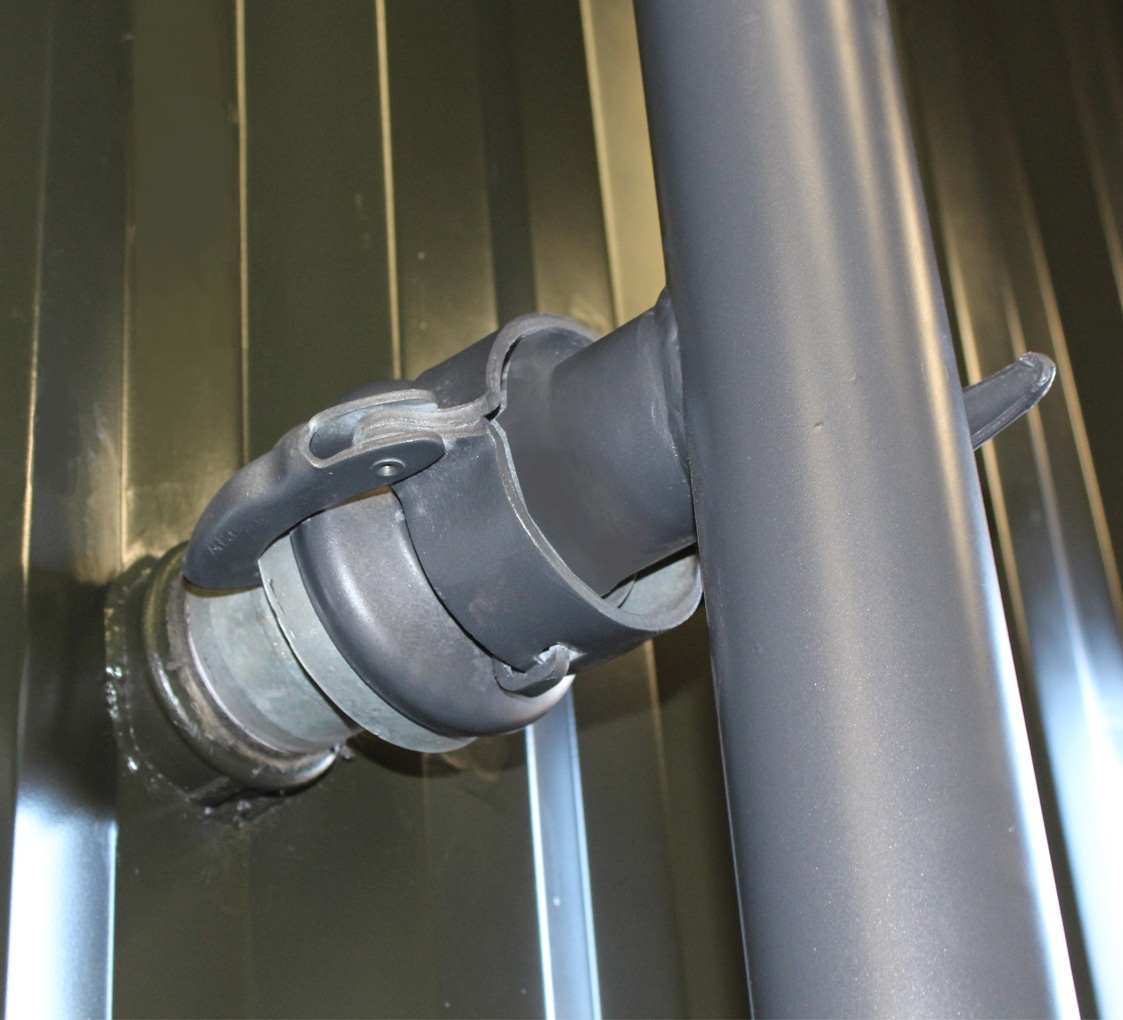 Numerous steam entry ports on both sides of the vessel.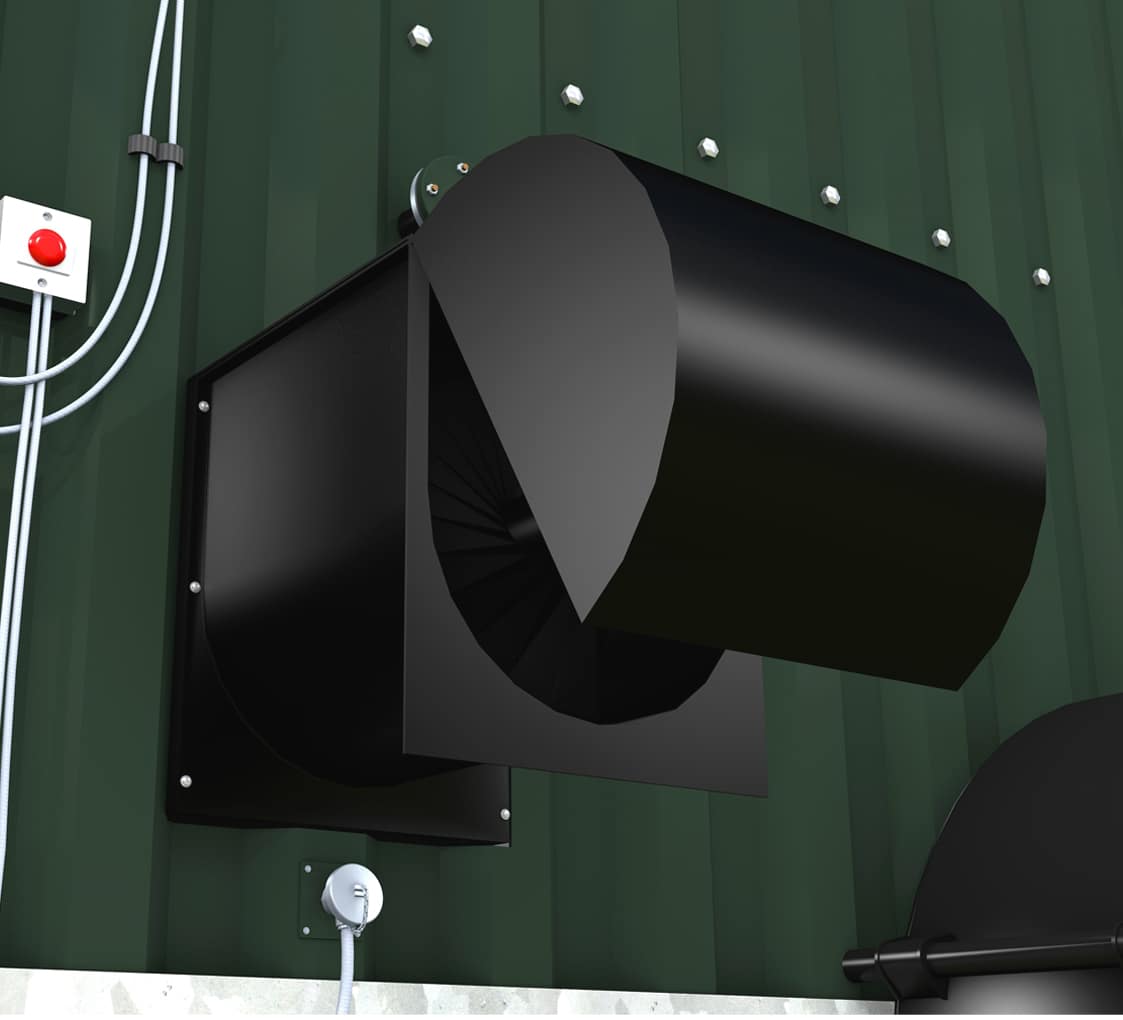 High capacity cross auger with electric motor, gear box and self-closing auger hatch mechanism, preventing steam and energy losses.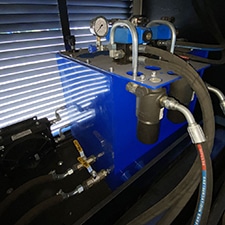 Integrated electro-hydraulic power unit, complete with oil cooling, control valves and sensors.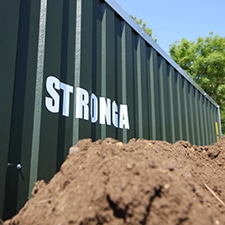 Full insulation all-round for excellent thermal efficiency.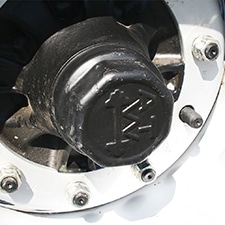 Single axle with hydraulic braking.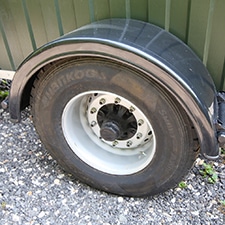 Road-type wheels and tyres.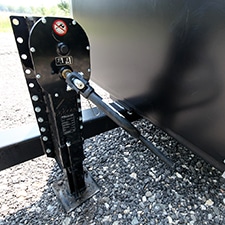 Drawbar with manual 2-speed jack-leg arrangement.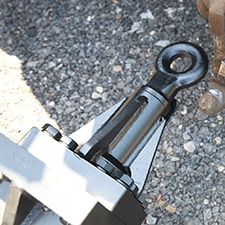 Multi-position swivel tow eye.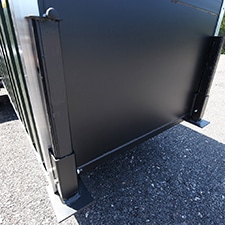 Twin, rear, manual jack-leg stabilisers.
Optional Equipment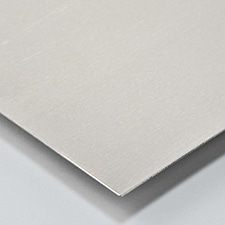 FS-101
Stainless steel package available for corrosive organics.
| Model | FlowSteama Rova* |
| --- | --- |
| Gross weight | 5000kg |
| Length | 11680mm |
| Overall length (incl. drawbar & tow eye) | 13380mm |
| Width | 1670mm |
| Overall width (incl. auger & wheels) | 2860mm |
| Height | 2230mm |
| Overall height (incl. wheels) | 2780mm |
| Sterilising bed flow control valve | Standard |
| 3 phase electro-hydraulic power unit | Standard |
| Steam entry ports | Both sides |
| Roof access hatches | Standard |
| Material and steam temperature sensors | Standard |
| E-stop safety shutdown | Standard |
* Other models available on request.
Many variable factors exist relating to the client's material and local operating conditions; speak to Stronga to discuss your operation and project.
All weights and measurements are subject to specification and regional laws. As we are continually improving our products, technical details, masses and measurements are given as reference values only.