It is good to consider the importance of getting planting right, all the way from the roots to the reuse of your valuable growing media. It is, however, a challenge choosing the most effective and sustainable compost to get the job done. Stronga look at the best substrates for the job whilst also reviewing the importance of recycling your growing media.
Developing Peat-Free Alternatives
Some of the biggest changes in the horticultural industry are currently taking place as it has been announced that the governments across the world are banning the sale of peat to gardeners because of its damaging effects on the environment.
Until recently, most types of compost contained high levels of peat – an accumulation of decayed vegetation created from sphagnum mosses growing in bogs. Peat is very slow to form and extraction releases masses of carbon dioxide which contributes to climate change.
Initially, in the UK, peat-free composts were more expensive that their peat-based alternatives; however, as local bogs become damaged, most peat moss is now harvested in the Baltic States which has increased transportation costs. This has driven compost companies to develop the best and most reliable peat-free alternatives.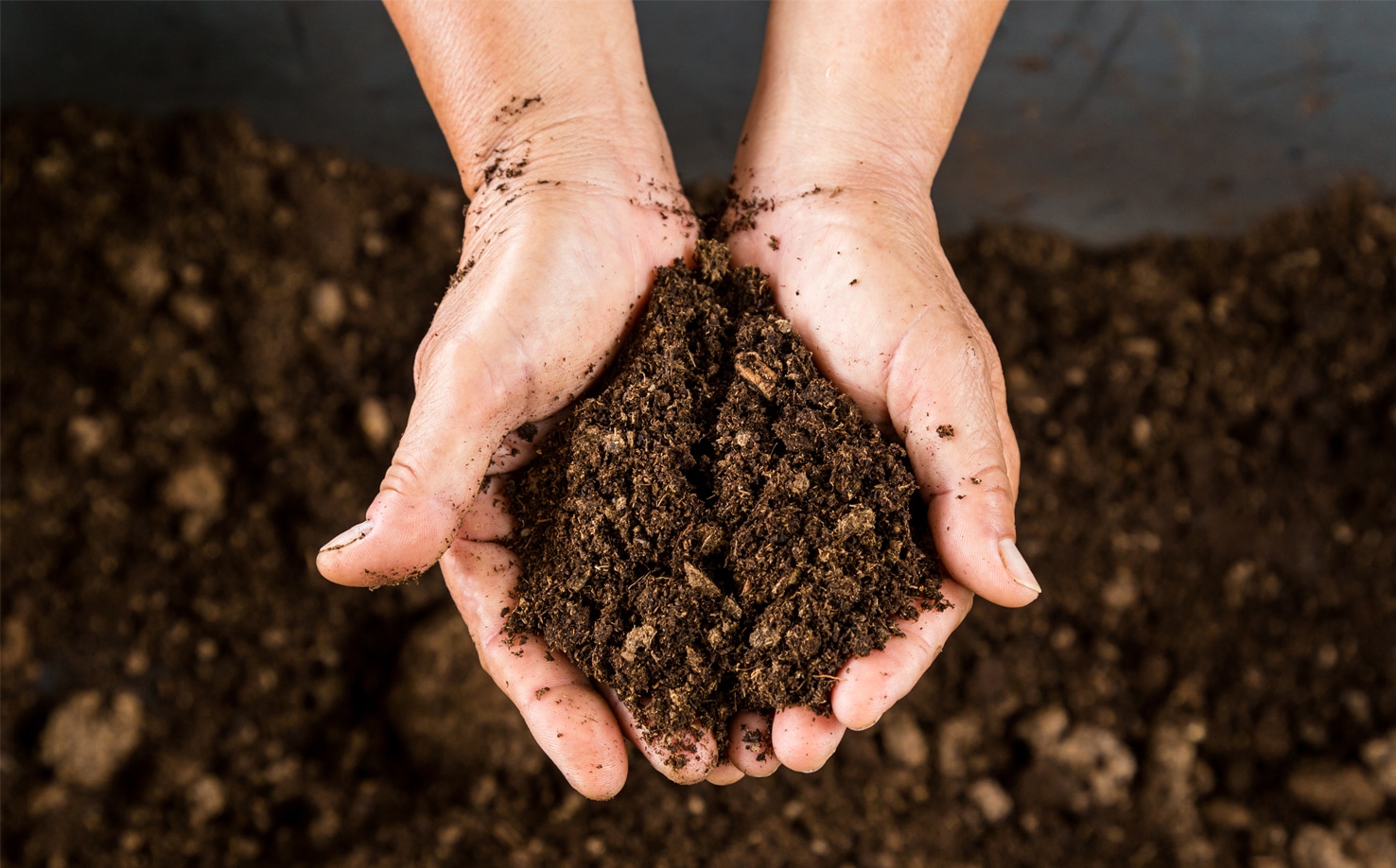 Growth in Peat-Free Composts
With increasing costs and imminent bans on peat usage, peat-free ranges have expanded hugely over the past few years. As well as multi-purpose ranges, many now include tailored composts for specific uses such as seed sowing, container growing and mixes for cultivating particular plants.
Where peat was often used previously as a soil conditioner or mulch, there are far better alternatives available than using peat-free compost for this, growers often now revert to blended manure, chipped bark or 'strulch' for their soil conditioning needs.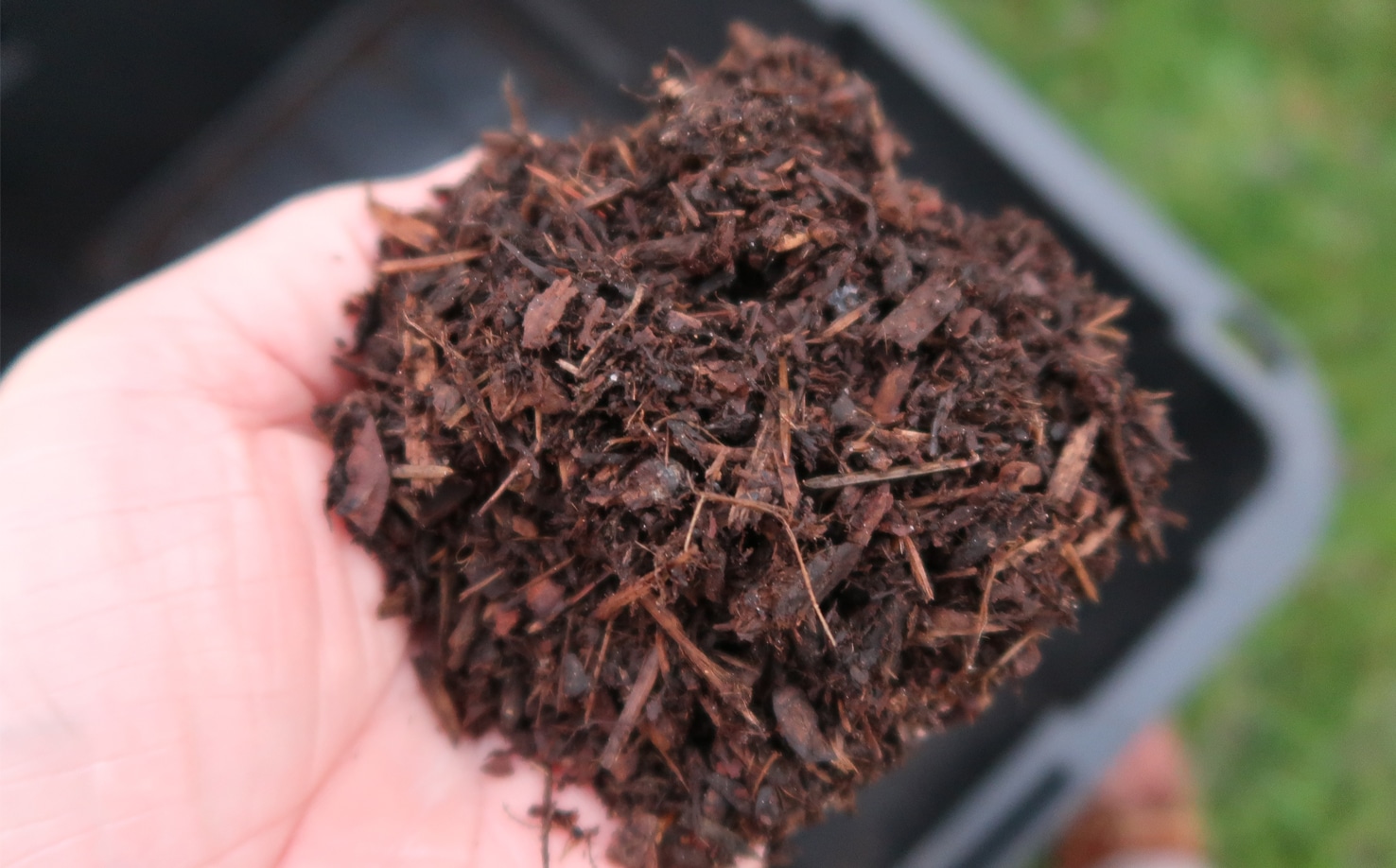 Ingredients for Manufacturing Peat-Free Compost
Blown Wood-Fibre, Composted Bark, Sawdust & Coir
Compost manufacturers use different organic and sustainable ingredients to create their peat-free mixes. Most contain wood-based products such as blown wood-fibre, composted bark and sawdust which assist in drainage and have a low pH.
Originally coir (coconut fibre) was used but as it is imported (mainly from Sri Lanka) to the UK, the environmental transportation impact is not to be ignored. In countries where coir is readily available, it is a viable ingredient option given it has excellent natural water-holding ability and a sufficient mix of fine and coarse fibres to hold air in its pores, making it a great growing medium.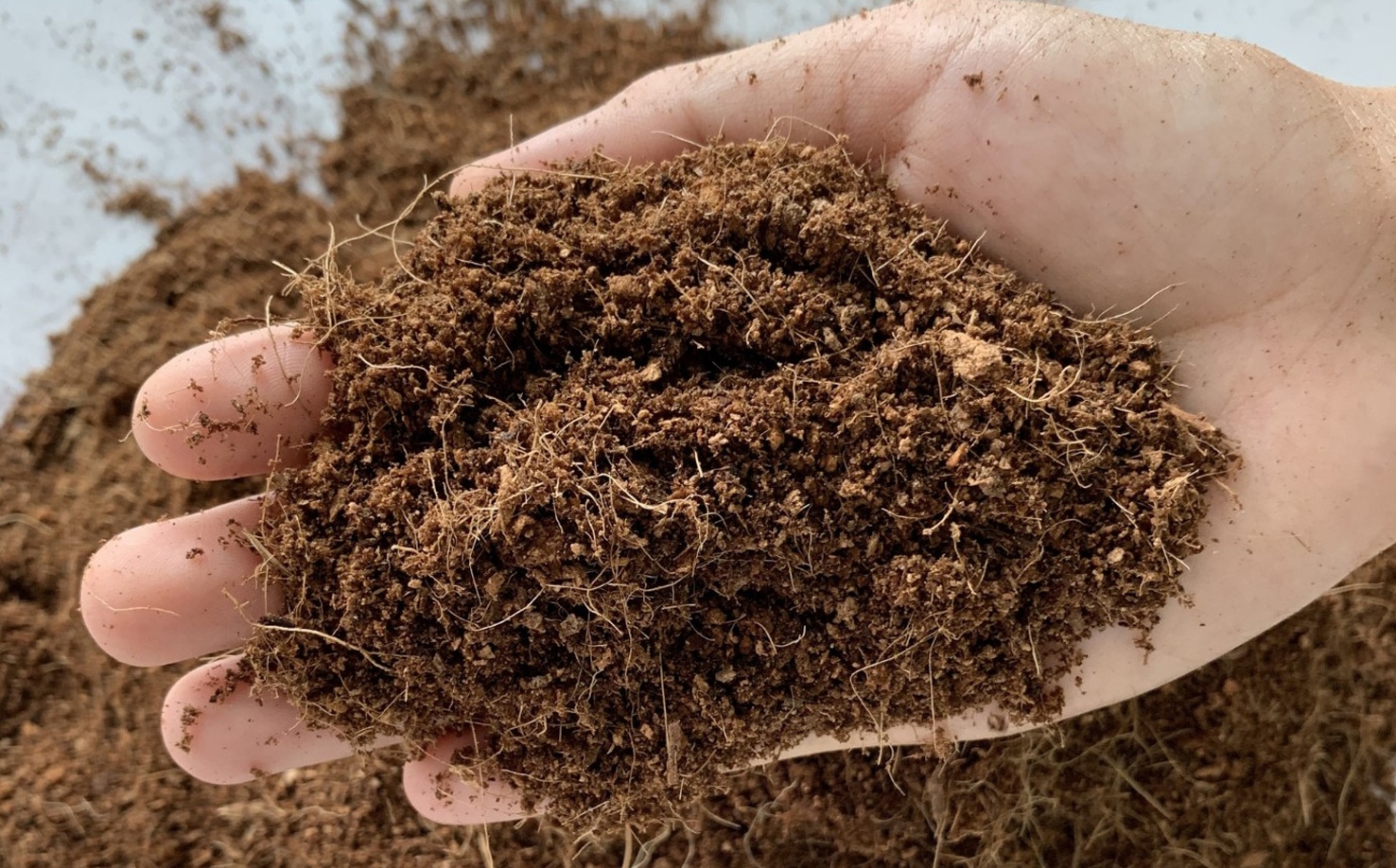 Circular Economies in Peat-Free Composts
& Other Growing Substrates
Nurseries are increasingly turning to Stronga's steam heat treatment systems as a highly effective method of controlling weeds, soil-borne diseases and insect pests that are left in peat-free composts after each planting phase. The main benefit of Stronga's steam heat treatment systems is that they allow growers to re-use their peat-free compost time and time again, avoiding the need to bring in fresh growing media for each cycle. Steam sterilisation offers a rapid turnaround time where growing substrates can be replanted only a few days after heat treatment, while there is also no risk of chemical fumes damaging nearby crops or harming humans as the process is clean and chemical free.
Stronga's FlowSteama and SteamaBoila equipment can be used to heat treat soil up to the temperatures required to kill or inactivate weed seeds, nematodes, fungi, bacteria, and viruses by destroying cell structure and proteins. Learn more below why you should consider the use of in-vessel soil steaming equipment to improve the economy of your plant-growing operation.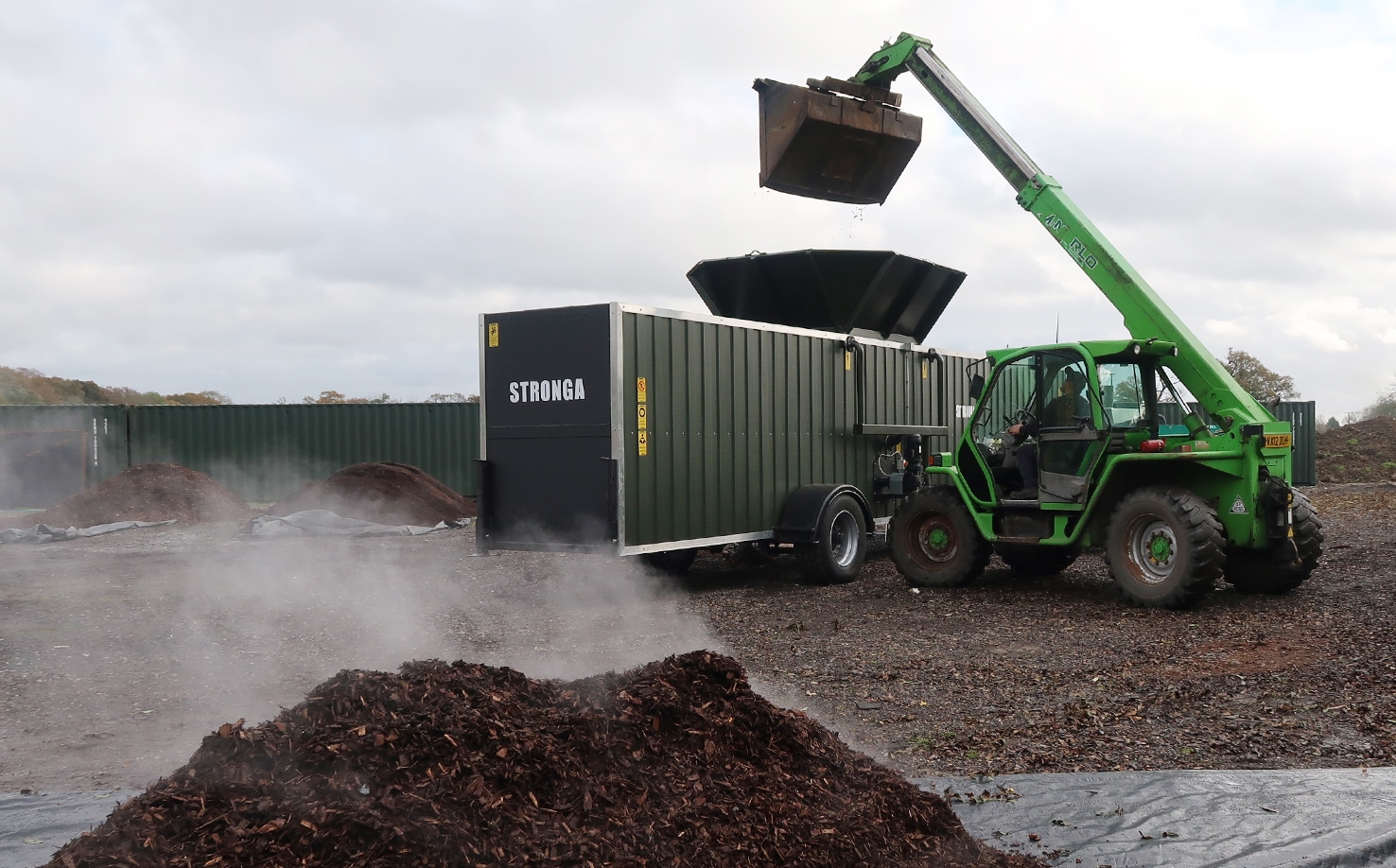 A Short Guide to Heat Treating Composts
Conditions to Observe Before Heat-Treatment
There are a few conditions which are important to consider and observe before heat treating peat-free composts. (1) The growing substrate must not be too wet; the drier it is, the better (up to a point); (2) Whilst the FlowSteama will mix and tumble compost during the heat treatment process, larger lumps can cause slower transmission of steam into the centre of the lump, therefore a friable material is heat treated more evenly and quickly; (3) Lighter substrates require less kg of steam per m3 and therefore are more economic to heat treat.
Once the above conditions have been observed, hygiene awareness then needs to be considered. Compost can be transferred using a "dirty-side" loading bucket into the FlowSteama hopper. It is vital that the operator handles the contaminated and heat-treated "clean-side" substrates with different loaders to avoid cross-contamination.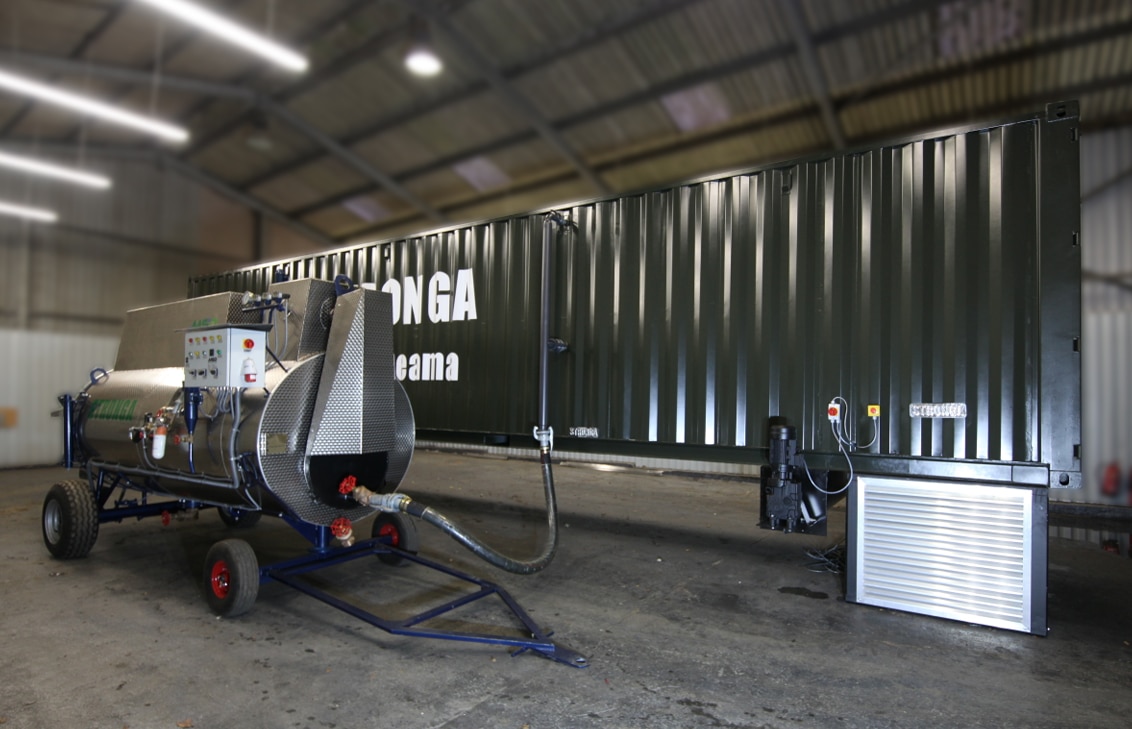 What Temperature Do I Need to Achieve?
The heat input needed to kill pathogens and pests successfully depends on temperature and time. In moist compost, a temperature of 65ºC for 10 minutes is sufficient to kill most pathogens and pests. However, some pathogens are more difficult to kill by heat than others. A higher temperature of up to 90ºC is needed to treat fungi protected in woody stem bases or roots.
The benefit of Stronga heat treatment systems are their ability to record the temperature profile of the material at several points points of the in-vessel steamer, including in the input and output compost temperatures. Temperature profiles of the product are plotted in real-time on the HMI touchscreen; this data can be exported in CSV format to evidence the heat treatment process. Another benefit of the FlowSteama system is that the residency time of the material inside the vessel can be adjusted by altering the number of "strokes per hour". This gives the operator full control of the soil steaming process.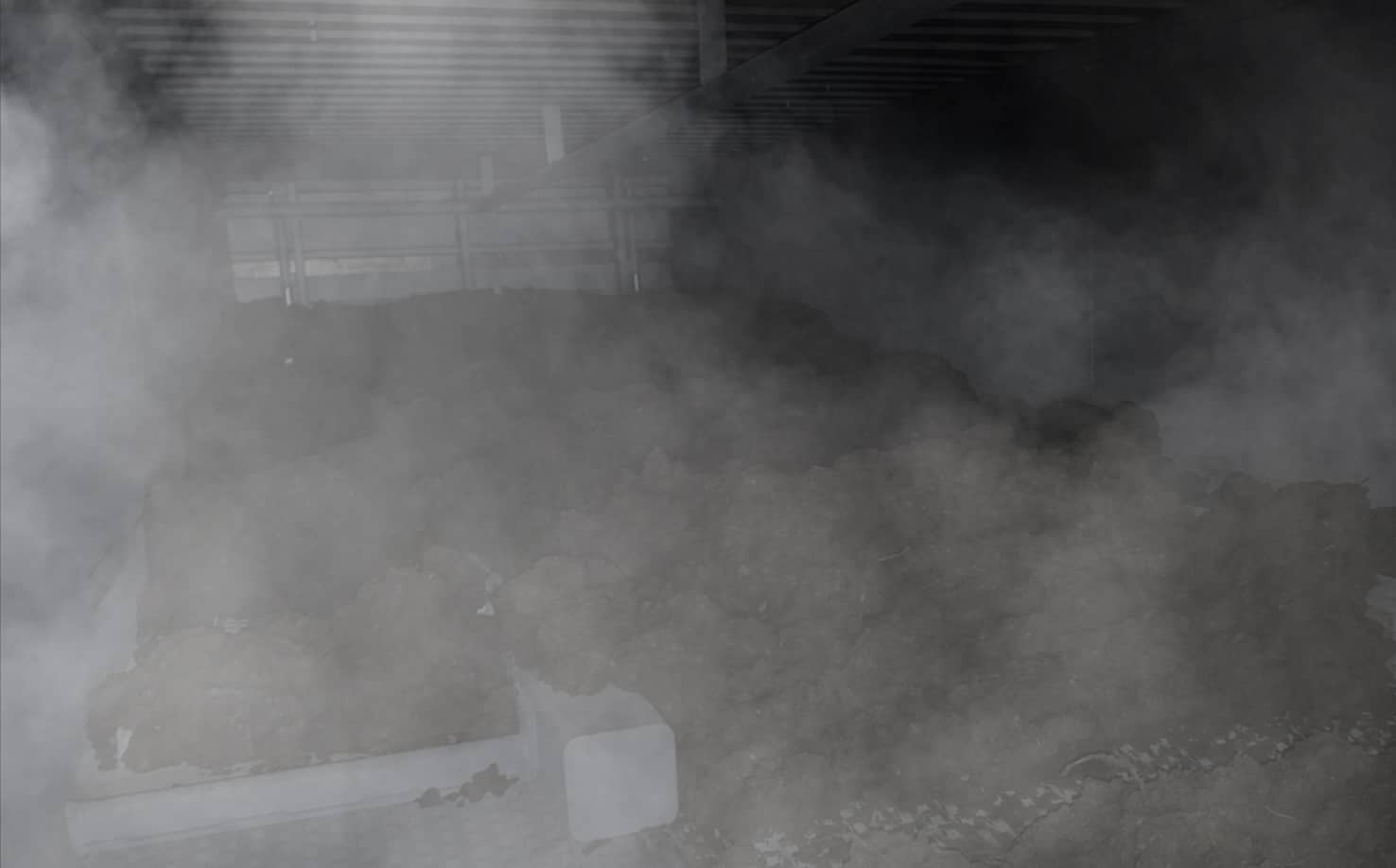 Aftercare Advice for Your Peat-Free Compost
After steaming your peat-free compost, good aftercare is of great importance. It is generally advisable to leave the compost to rest for up to a week to allow excess steam to evaporate naturally, reducing moisture content back to its original level. When you do get around to planting again, do not overload the compost with water; start with small watering sessions and gradually build them up.
Moreover, when heat treating compost to the high temperatures required for sterilisation, practically all organisms die, including the beneficial ones. Killing microorganisms diminishes the biological activity which will affect the health of the compost and nutrient availability for subsequent planting sessions. It is therefore advisable to revitalise your compost after treatment using beneficial microorganisms such as compost activators.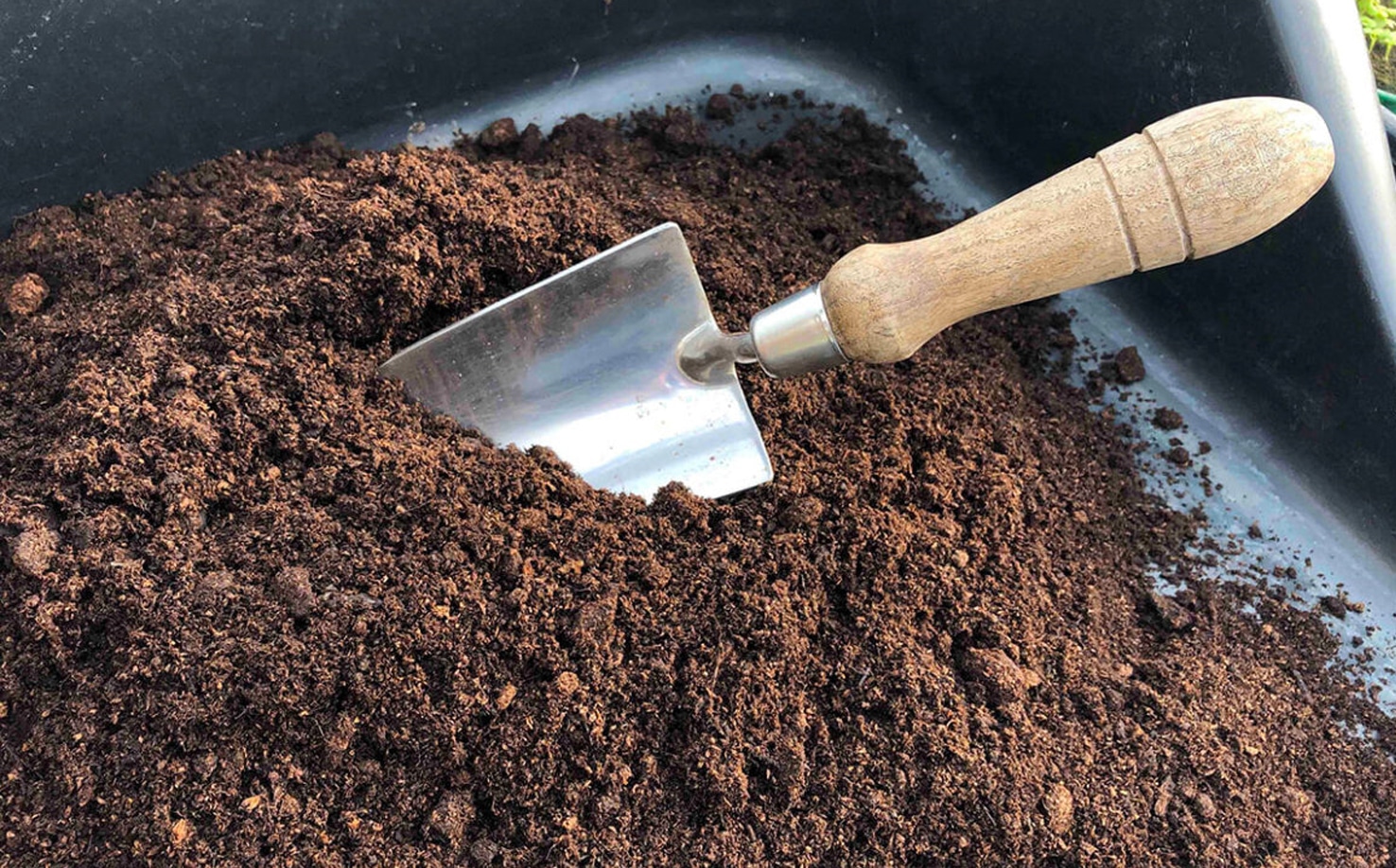 Efficient By-Product Recycling
At Stronga, we continue to look for situations which add value. We are enthusiastic about developing efficient by-product recycling systems, reducing the need for extraction of virgin material, creating a circular economy for the reuse of valuable materials while reducing transport costs. The overall effect is improved cost efficiency for our customers with a genuinely beneficial circular economy where the organic composts are recycled locally.
If you have any questions or would simply like more information about steaming peat-free composts with Stronga, please feel free to contact us today to discuss the sterilisation process in more detail – info@stronga.co.uk.
We look forward to hearing from you.