130% Tax Super Deduction
Closing Date – 31st March 2023
Calling all UK companies; remember that the deadline for the tax super deduction is fast approaching on 31st March 2023. Companies can claim 100% annual allowance, plus an additional 30% super deduction on qualifying plant and machinery investments.
In our view, timing could be right now for you to purchase or part-exchange a HookLoada trailer. Stronga currently have limited HL180RM and HL160 hook lift trailers in stock at our UK factory.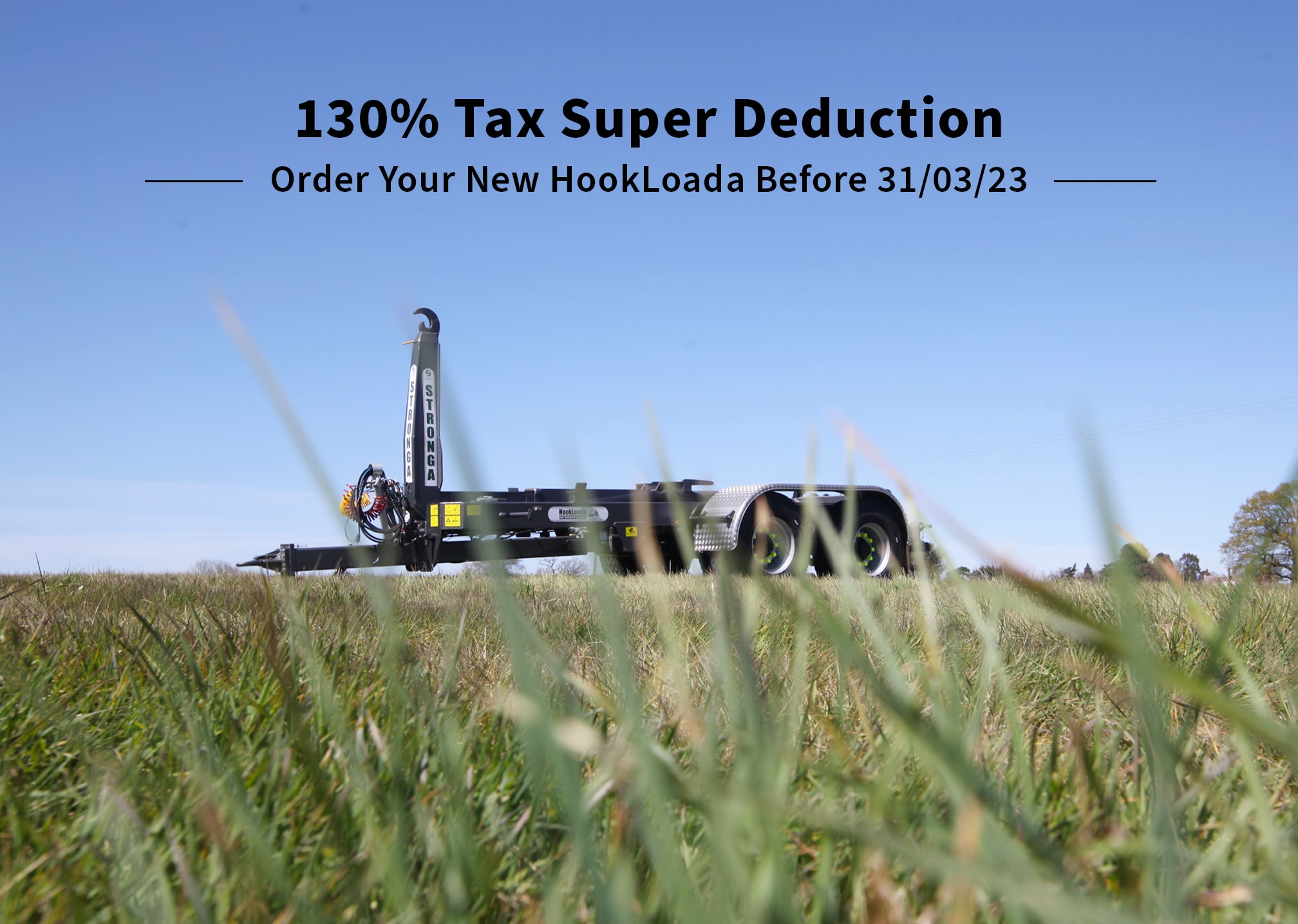 Contact Stronga Today
Act Now; Time is Short
Speak to your financial adviser today to understand the tax benefit to you. It's always a great time to invest in a hook lift trailer to boost your productivity and efficiency. HookLoada has a reputation for robustness, reliability and very low depreciation – making it an excellent long-term investment.
Speak to direct to the UK Stronga office today to discuss a great deal on the ideal specification for your brand-new hook lift trailer. Part exchange HookLoada deals also welcome.
Email - sales@stronga.co.uk
Telephone - 01992 519000