Versatile hooklift skeleton frame
Stronga ISOLoada is designed to complement our leading range of hooklift trailers, specifically with your overall efficiency and productivity in mind. The highly versatile and extremely useful hooklift skeleton frame allows professional operators to efficiently mount and transport 20ft ISO shipping containers with their HookLoada trailer.
Join the ISO revolution
One option when improving material logistics efficiency is the use of crossover 'intermodal' technology (road, rail and sea cargo).
As the world increasingly looks towards intermodal drayage as the future of transport – we encourage our clients to pioneer that future, together with Stronga, and benefit from early adopter advantages. Intermodal transport can become a reality for you by making the sound investment in a HookLoada trailer. Then, by adding a strong hooklift skeleton frame, you can open up a world of truly multi-purpose logistics offering transport, handling and processing capabilities.
Interact with the 3D model below to discover the details of ISOLoada.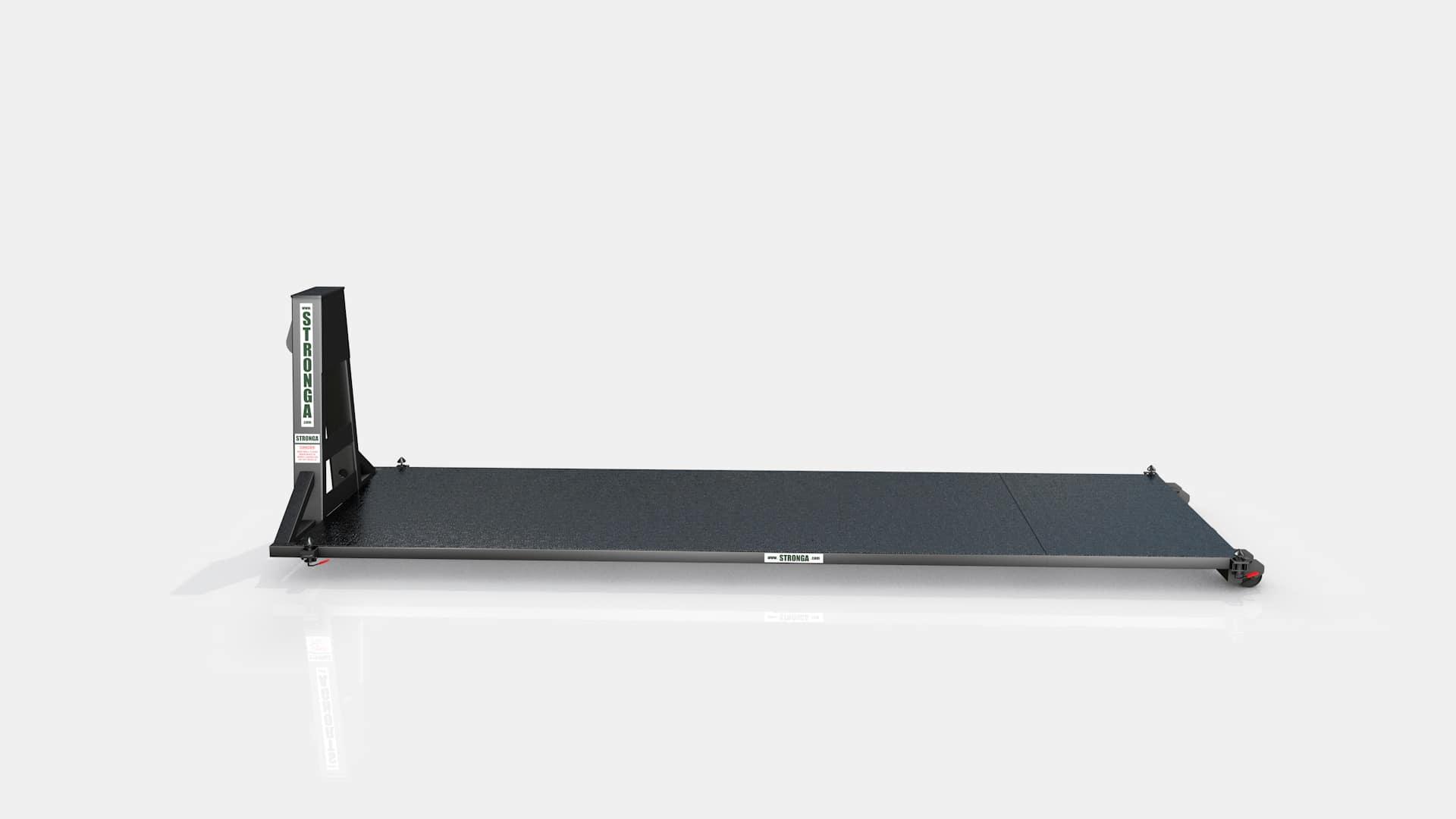 Imagine the crossover potential
When coupled with multi-use ISO containers, Stronga hooklift trailers offer a revolutionary approach when compared to standard trailers or trucks, offering huge cost and time savings each and every cycle. Check out the images below and imagine the crossover potential when coupling your new hooklift trailer with a Stronga ISO skeletal frame and shipping container. The possibilities really are unlimited.
Bulk solids transport; Bulk liquids transport (using special FlexiTanks); Refrigerated ISO container; ISO container offices; Indoor growing spaces; ISO sauna; Swimming pools & much more


Many tasks. One hero.
Your working hero just got even stronger. Stronga hook lift ISO frames are designed using only high strength steels with extra reinforcements in high stress areas. This level of expertise is only developed through years of experience in building hooklift skeleton frame units. Stronga experience ensures the customer receives only long life, reliable and durable products.
Standard Specifications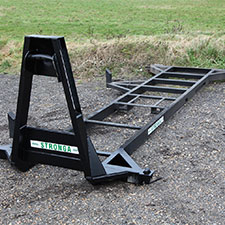 Well-proven, long life hooklift skeletal frame – various sizes available.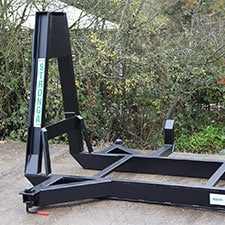 A-frame with reinforced steel chassis in high-stress areas.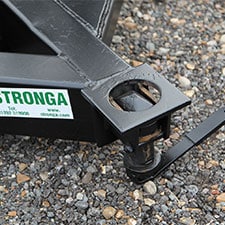 2 x front twist locks for ISO container mounting.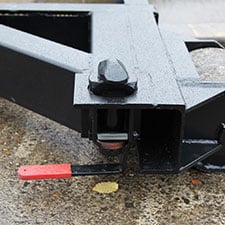 2 x rear twist locks for ISO container mounting.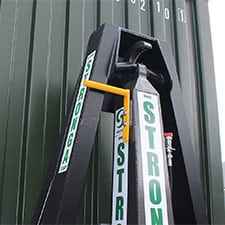 Banana bar and housing for compatibility with HookLoada trailer.
* Hooklift standard depends on market.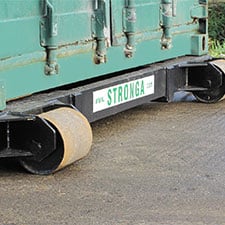 Double rear rollers – steel or poly.
Hooklift frame standards vary with markets and applications. Stronga build each ISO Skele bespoke for each individual customer's requirements and loading capacity. Please contact us today to discuss your project.