The area of high-end natural BBQ fuels and food smoking is a rapidly growing market in various regions across the world. The growth of this niche market is connected to a realisation of the wonderful nature of specific chips and chunks in flavouring food (alder, apple, beech, cherry, hickory, maple and more). Smoking foods, particularly meats, adds tremendous depth of flavour in a natural and sustainable way.
This article discusses the growth in barbeque wood smoking utilisation, the importance of drying BBQ wood products to optimum moisture content, and the importance of employing efficient, sustainable technologies in these difficult inflationary times.
Filtering Down to the Amateur Kitchen
Smoking food is an extremely satisfying method of cooking for chefs at all levels of experience and expertise. While the field of smoking meats has been led by celebrity chefs and high-end restaurants in the past, this cooking technique is now steadily filtering down to the amateur kitchen where families are embracing the diversity and depth of this natural, smokehouse-style method of cooking.
At a professional level, the increasing prevalence of BBQ restaurants, smoke houses, BBQ teams, street food vendors and food smokers is opening up a massive market for the supply of premium-level, consistently dried barbeque wood products. This area is where Stronga fit into the niche market of food smoking.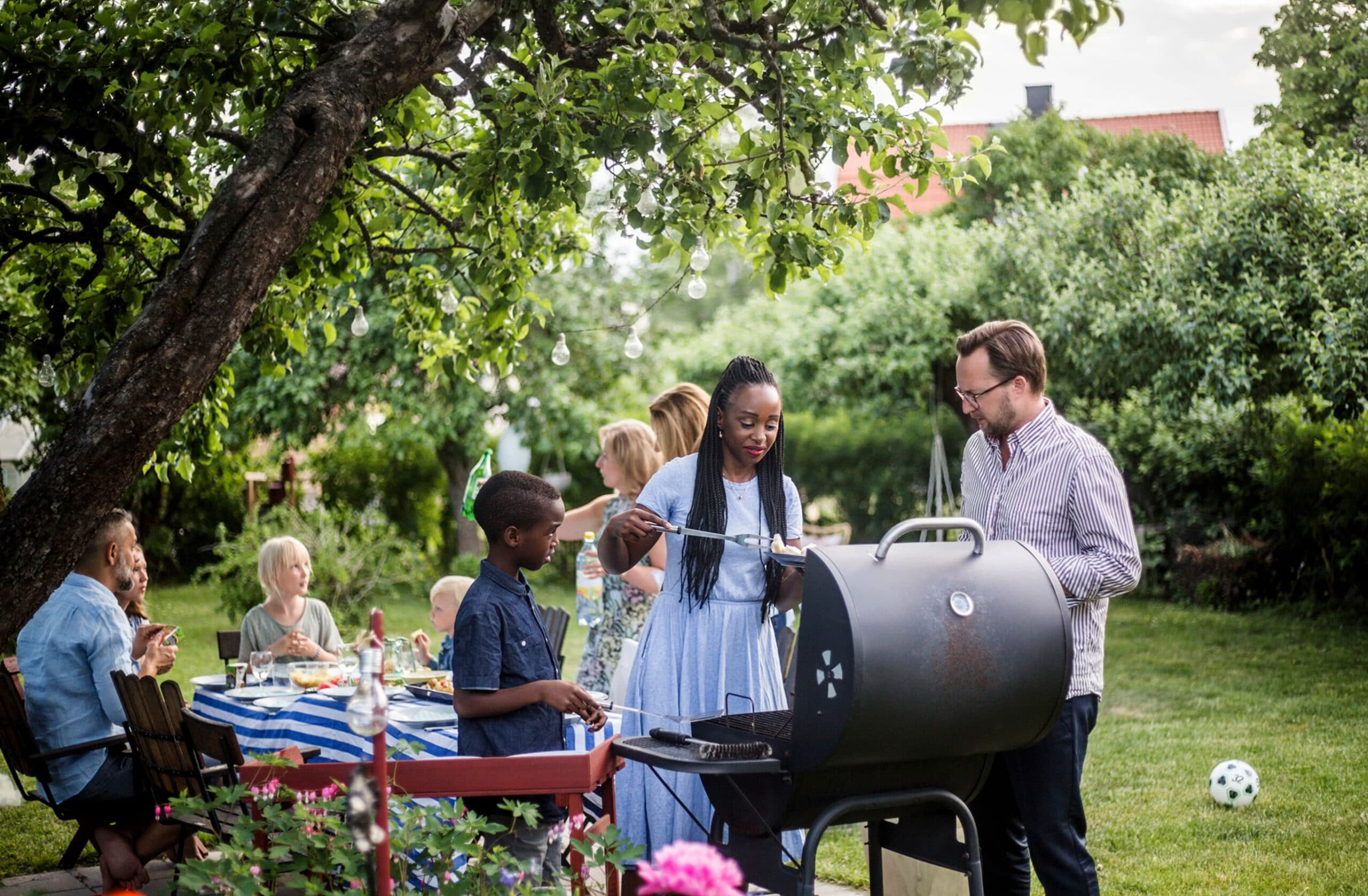 Importance of Drying BBQ Smoking Wood
The growth in demand for high quality, single-species aromatic BBQ wood fuels has opened up a growing vibrant market. Stronga were recently approached by a client to provide a drying solution which would add significant value to their BBQ wood chip production businesses.
Drying BBQ wood products to consistent moisture content not only kills any bugs that may be in the natural wood, it also helps in the BBQ fire-starting process. Dried wood allows end users to start fires easily and at lower temperatures, allowing chefs to start cooking in as short as 15–20 minutes. Once chefs become accustomed to cooking with 100% natural wood, there is no better fuel on the market for adding great flavour and texture to barbeque dishes. The photo below shows Stronga's BBQ wood drying systems on our client's site.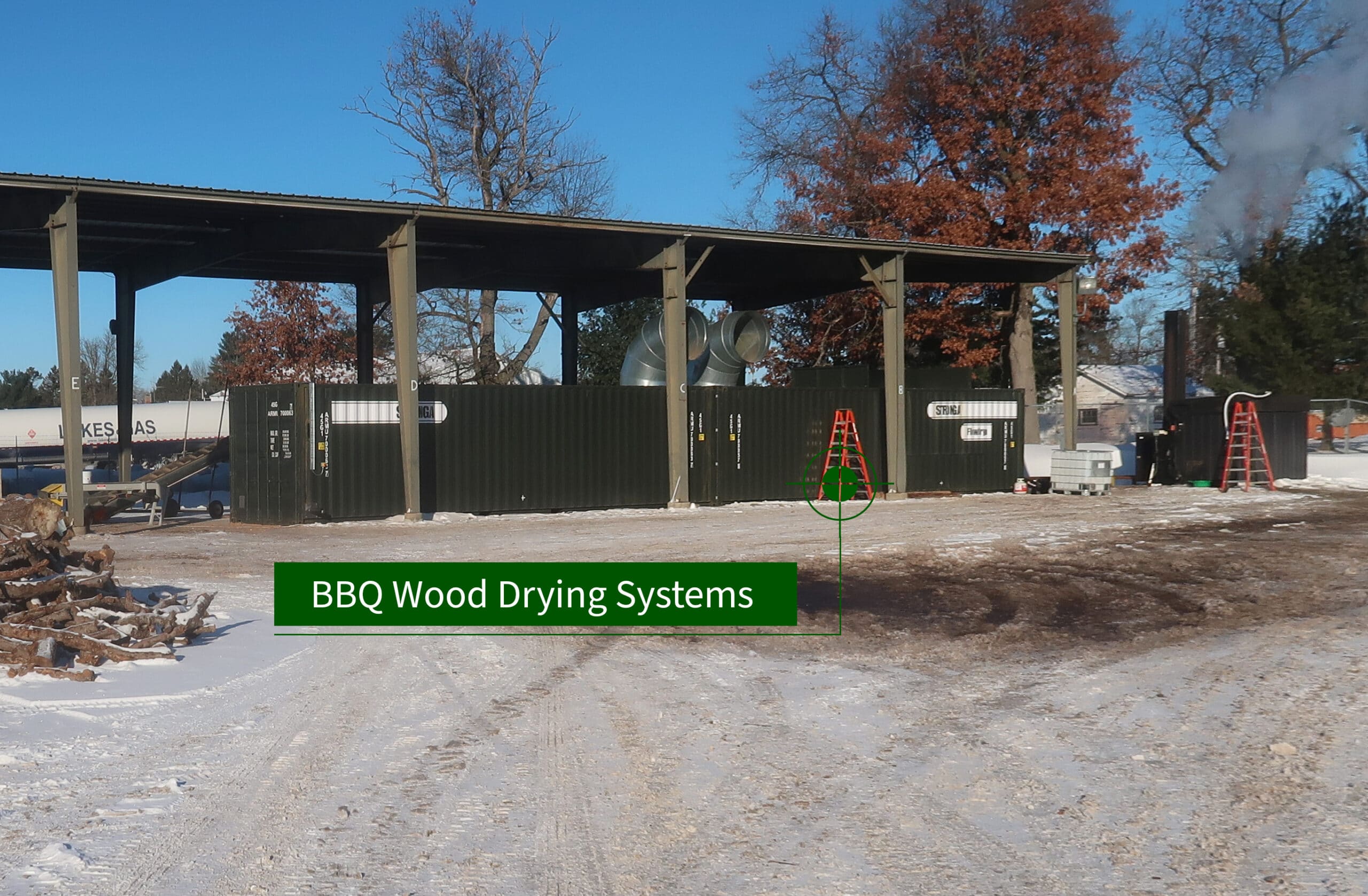 Considering BBQ Wood Species
Alder, Apple, Cherry, Hickory, Maple & More
Aromatic BBQ wood chips and chunks each have specific properties; they are generally hard woods but their individual characteristics vary. Chips used as BBQ wood products generally include alder chips; apple chips and chunks; cherry chips and chunks; hickory chips and chunks; maple chips and chunks; mesquite chips and chunks; peach chips; pecan chips and chunks; and more.
Stronga are able to assess the unique properties of the client's BBQ chip or chunk type to scale the drying solution accordingly. With multiple years' experience in drying various type wood chips, Stronga have the experience to provide market-leading drying solutions for your business.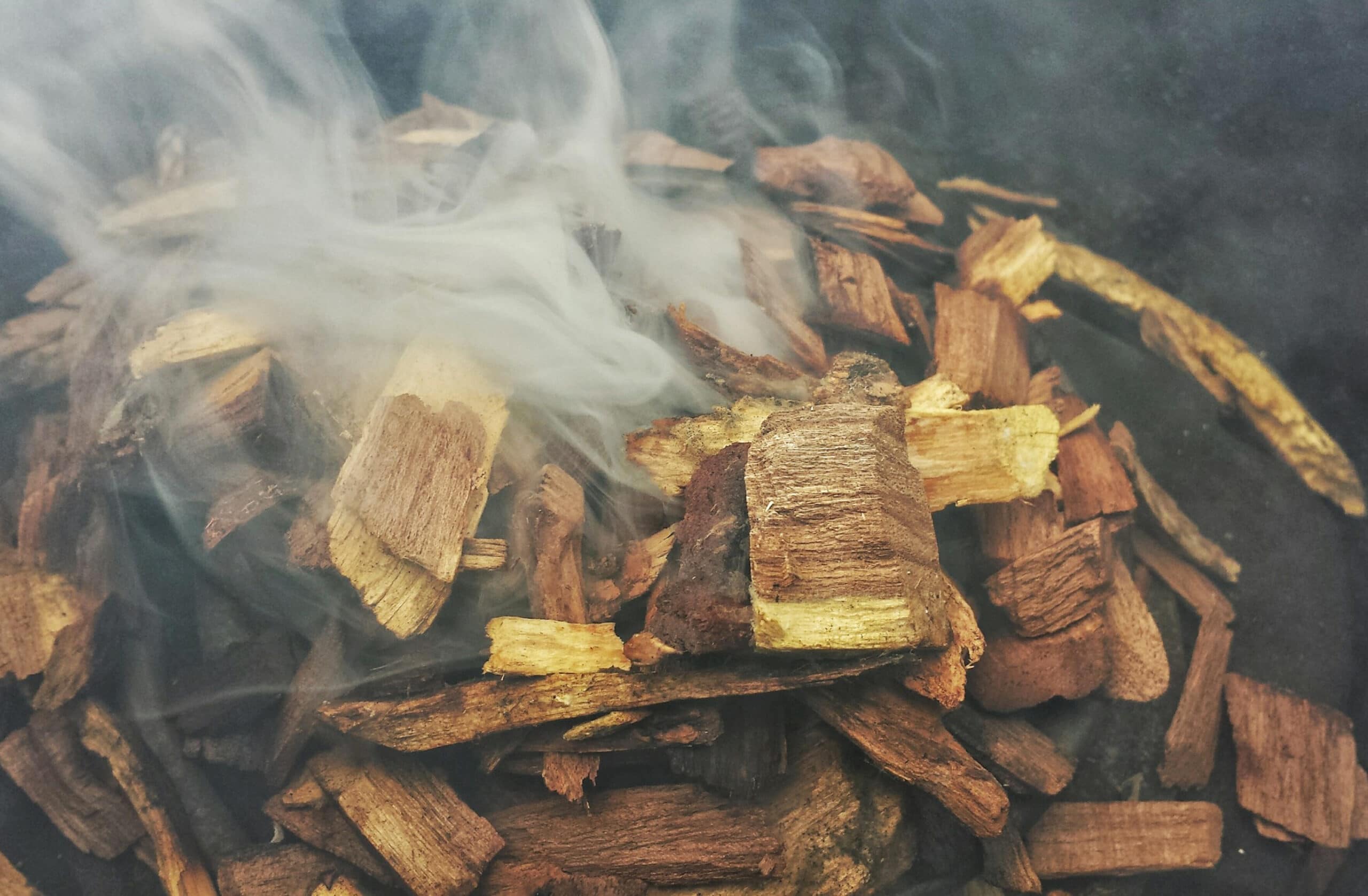 Drying Barbeque Wood On-Demand
BBQ wood products have seasonal demands so it is vital that the client is able to dry the product on-demand. Investing in continuous, play-and-play drying solutions from Stronga allows the client to take full control of the drying process, utilising the dryer as and when the need arises.
What's more, the FlowDrya drying system from Stronga is unique in that it provides a "screening" dimension whereby the super high value fines product is delivered in the lower plenum, in addition to the bigger-sized chips dried in the plenum above. After drying, both products can be bagged before selling to the end user. The photo below shows the lower fines plenum which collects and dries finer particles as they are screened through the overlying drying floor.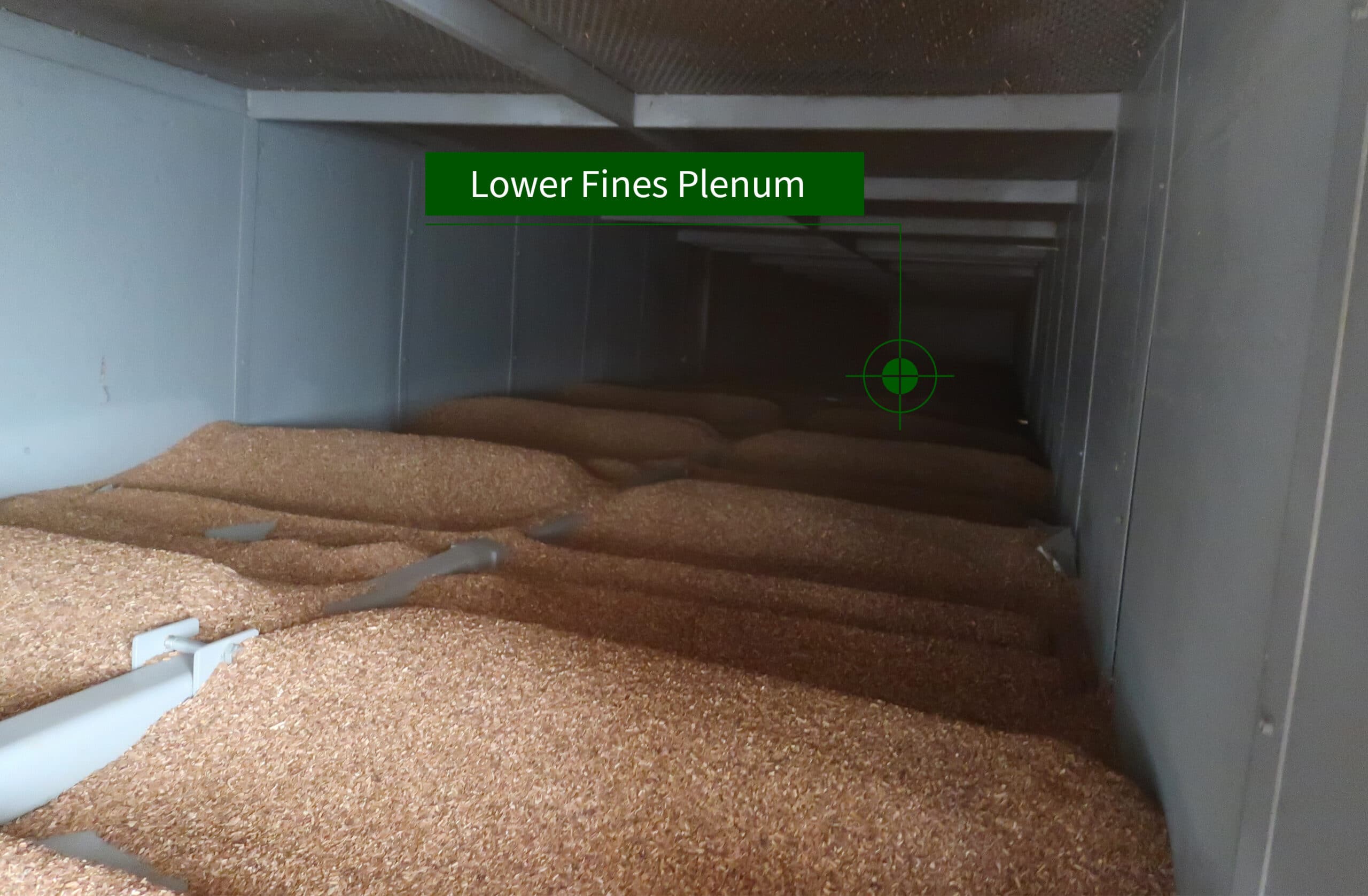 Whole Process Management
As ever, the client's whole process must be carefully managed, all the way from the wood chipping phase, to the handling phase, to the avoidance of mould, to the drying of the product to correct-level moisture content to avoid in-bag deterioration of the valuable product.
Each project is individual. Stronga's technical team pays close attention to the details of the client's whole process to ensure optimum efficiency in wood drying outcomes.
Renewable Biomass Heat Sources
In these highly inflationary times where gas prices are soaring out of control, clients are increasingly turning towards renewable biomass heat sources to provide the heat for the drying process. This client is another example of an organisation offering an environmentally friendly and sustainable drying process, adding value to the product with the lowest overhead costs and minimal environmental impact.
Electrical & Thermally Efficient
BBQ Wood Drying Equipment
Organisations are increasingly considering efficiency in electrical and thermal terms.
At Stronga, we believe the FlowDrya and Heatex drying systems provide the winning solution when compared to other type dryers available in the market which are extremely hungry for expensive electrical energy. In these inflationary times where fuel and labour are increasingly exponentially in price, you need to take appropriate action to ensure your overheads are accounted for.
Contact Stronga Today
Discuss your Barbeque Wood Drying Project
Are you interested in drying a BBQ wood product? If so, contact our technical team today to discuss your project. We look forward to hearing from you – info@stronga.co.uk