The purpose of this 'Know How' article is to compare the technical differences in design and cost between complex belt drying systems and the hydraulic moving floor FlowDrya solution offered by Stronga (* figures quoted are informed estimates – refer to the bottom of this document for list of caveats).
If you are in the market a well-developed drying solution, please don't hesitate to get in touch with Stronga using the contact details at the bottom of this article.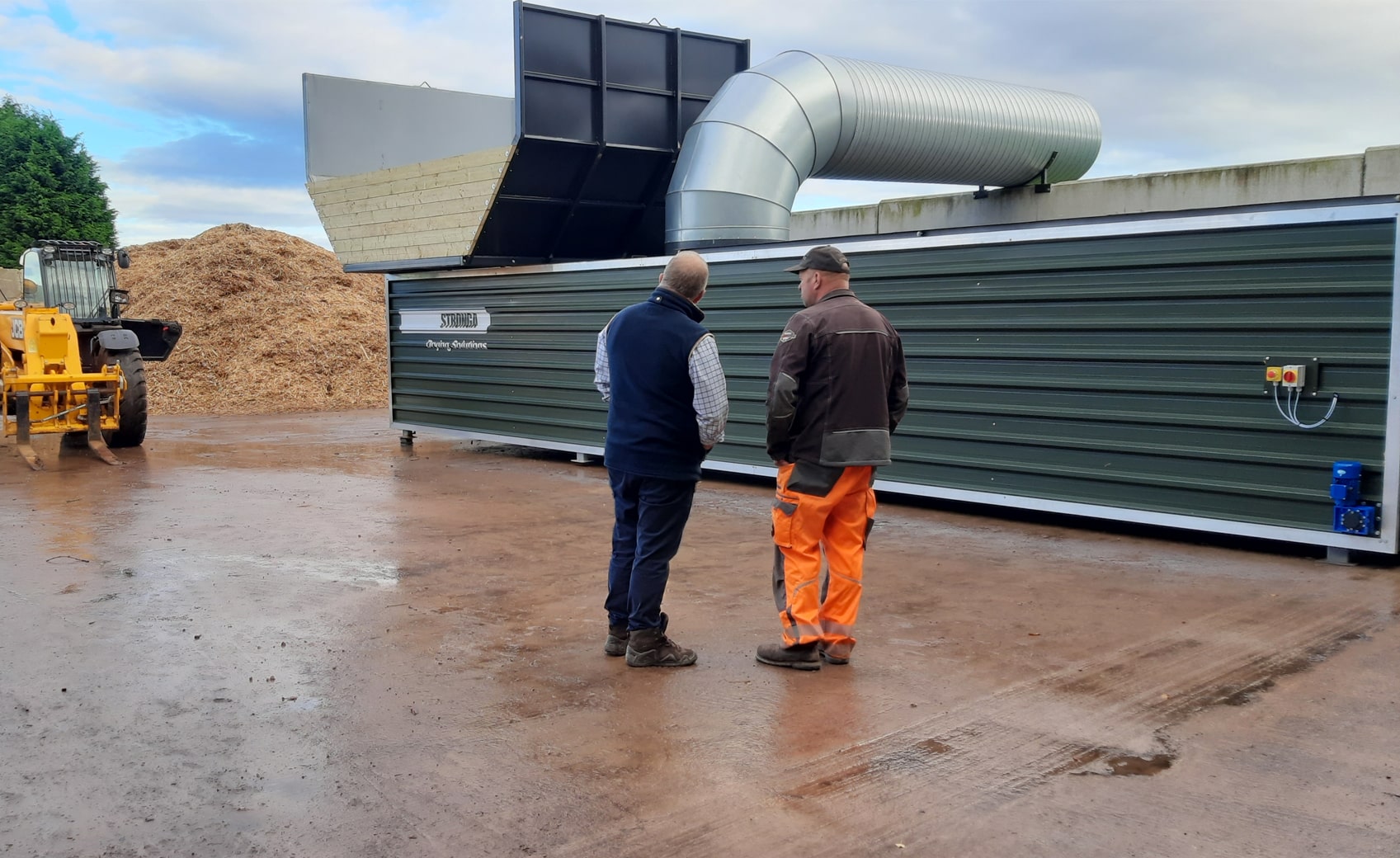 Comparing Electric Power Requirement
FlowDrya Electric Power
An extremely important consideration when choosing your new drying solution are the ongoing energy costs after you've purchased the dryer. Electrical energy usage should be a key consideration when making your decision which technology to invest in, particularly as energy costs are increasing and are directly related to CO² emissions.
FlowDrya offers a stop-start arrangement where the operational-use amount of electric depends on the stroke setting. In situations with low levels of moisture to remove, the client can set the dryer at a higher stroke setting. In low moisture removal situations, the dryer may be running for just 20 minutes per hour on average (20 stokes per hour) – say 8kWh-e per hour electric use (estimate depending on dryer size). This is an extremely small amount compared to like-for-like belt dryers.
FlowDrya also offers material drying at a greater depth than belt dryers, meaning more material on the FlowDrya drying bed, leading to lower electrical use and a smaller and more compact drying system.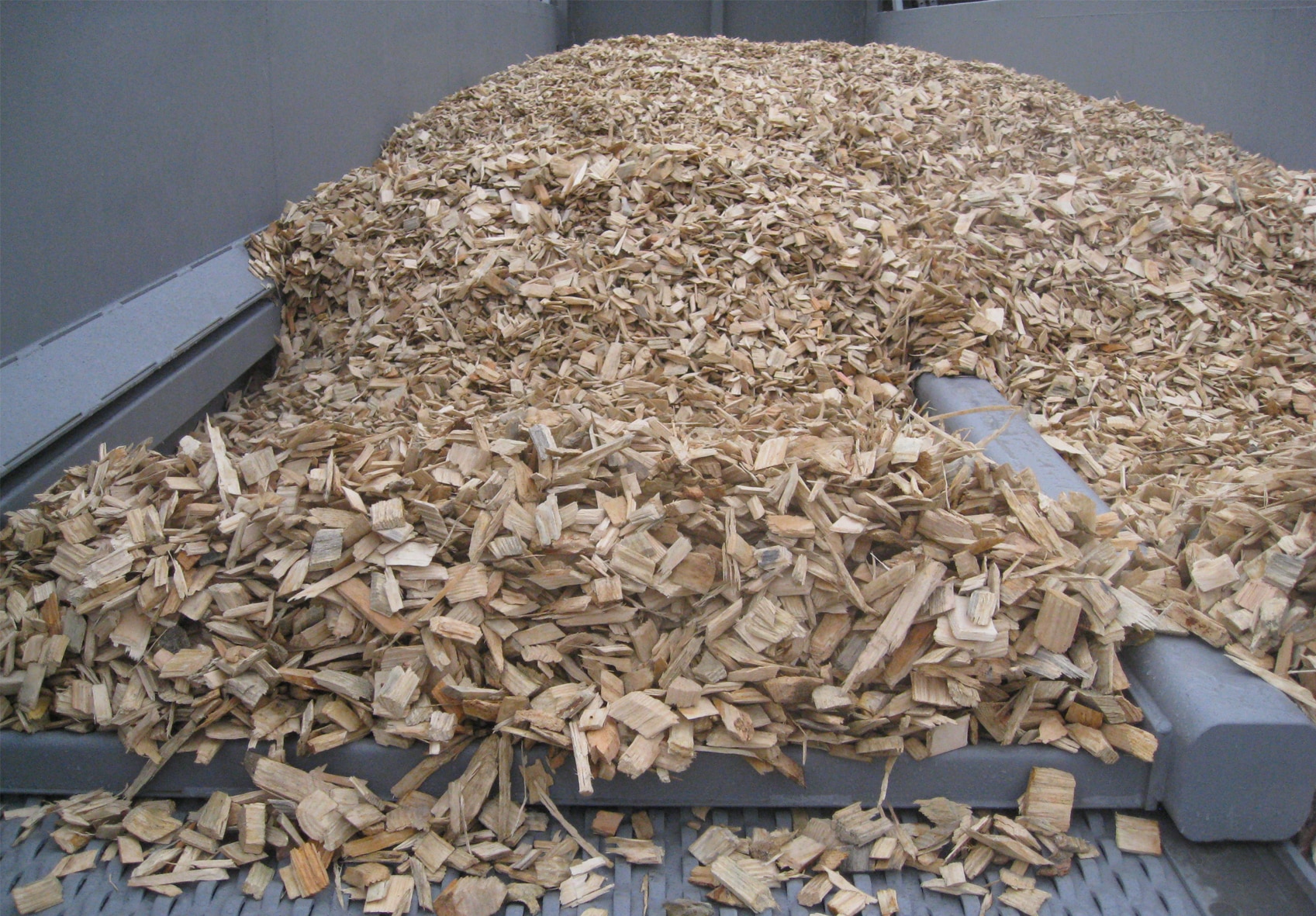 Belt Dryer Electric Power
In comparison to FlowDrya, a like-for-like belt dryer would have approximately 3-4x greater electrical power demand from the many motors and gearboxes for the following components of the dryer:
● Infeed hopper motor, gearbox, chain slat or conveyor. FlowDrya has no need for an extra infeed system with the large integrated hopper offering circa. 35m² (or more) of infeed capacity on a typical dryer.
● Infeed levelling rotor (spinner) motor and gearbox. The FlowDrya does not need this added complexity.
● Main belt drive motors and gearboxes.
● Multiple agitator motors to stir and mix material on the belt along the length of the dryer. Material agitators are not required in the FlowDrya due to the built-in PulseWave™ agitation system.
● Sweeper motors to clean the belt.
● Knocker off equipment, motors and gearboxes.
The graph below, which shows the evolution of electricity prices in the EU in the last decade, demonstrates exactly why clients should carefully consider the electrical requirements of their chosen dryer. Prices in the graph show an average trend and are in euros per 100kWh (all taxes and levies included).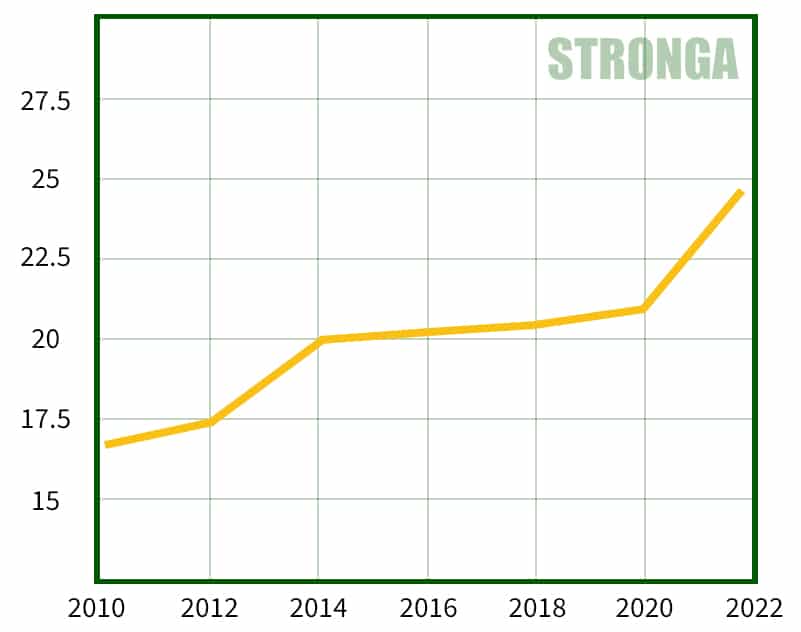 Comparing Electric Power Cost
With electric cost trending towards increased levels, clients can expect higher energy costs in the future. Increasing awareness of the connection between electrical use and CO² emissions is another consideration. Recently, Stronga have seen increasing focus on energy security, giving further pause for thought in relation to energy efficiency.
Energy efficiency is becoming more important, not less, as we move forwards.
FlowDrya Electric Power Cost
The actual electrical use varies depending on the FlowDrya model, length, material to be dried and set-points. Stronga can help estimate the real electrical use from the FlowDrya and can confidently calculate that electrical use will be 3-4x lower than comparable-size belt drying systems.
Stronga design dryers for optimal stroke agitation, length, width, airflow and consider all the factors to optimise outcomes, minimising energy requirements and maximising drying efficiency.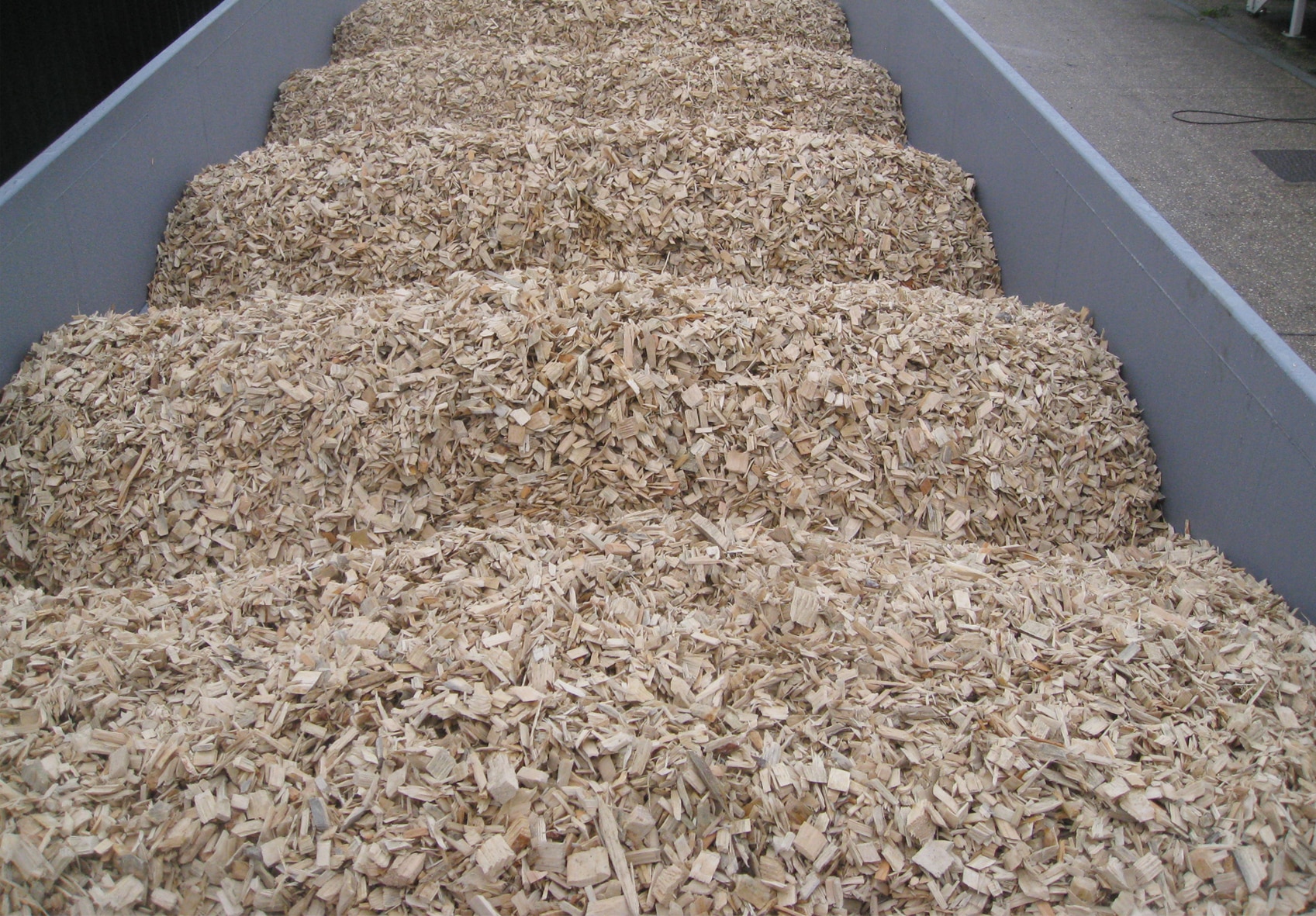 Belt Dryer Electric Power Cost
Because belt dryers operate continuously, the electrical power demand is continuously drawn. This adds up over time. The FlowDrya has a unique stop-start system and only consumes electric in the PulseWave™ operation phase. This is the key reason why the FlowDrya system uses considerably less electric than comparable belt dryers.
Belt dryers need to have separate electrical motors and gearboxes, shafts and bearings and additional power to attempt agitation of the material. In the FlowDrya, there is no additional electrical power requirement for material agitation which is a vital component for evenness of drying.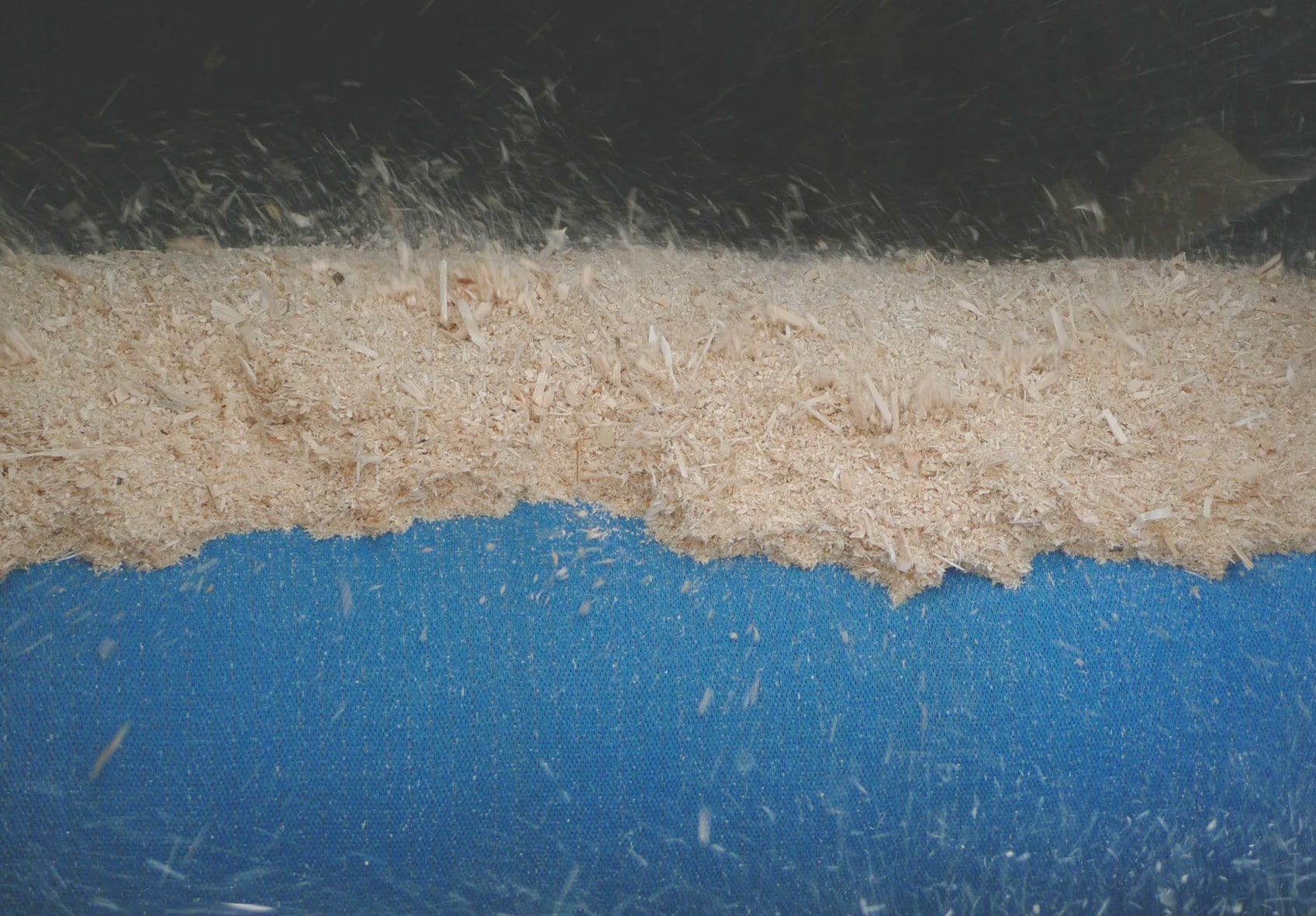 Comparing Material Agitation
A huge benefit of the FlowDrya system is the automatic and full mixing agitation (MixoMatic™ system) of the material at say 350-450mm deep material for woodchip. The outcome of the MixoMatic™ system is that the output material is evenly and thoroughly dried with increased thermal efficiency.
Comparably, belt dryers offer no real agitation of the material despite the use of various flickers and cross dryer mixers. In reality, these flickers do very little to mix the material which is thinly distributed across the belt. All they really contribute are bigger electrical bills which are felt deep in your pocket, each and every month.
Check out the FlowDrya material agitation motion in the video below.
Comparing Complexity
Bearings, Motors, Gearboxes, Belts & Sprockets
A typical belt dryer has up to 16 bearings which all wear out over time and have the potential to catch fire if not thoroughly and adequately maintained. Additionally, there can be up to 8 motors and gearboxes, bearings, shafts, sprockets, chains and so on. The belt itself is also a fragile component – it can stretch unevenly, require adjustment, slip, wear and be easily damaged in the event of foreign materials entering the dryer. Belts are extremely expensive to replace and can be a financial burden with the added downtime and maintenance.
The FlowDrya has the simplest and strongest design of any dryer in the market with no belts, chains and sprockets – just simple, reliable hydraulic operation, year-on-year.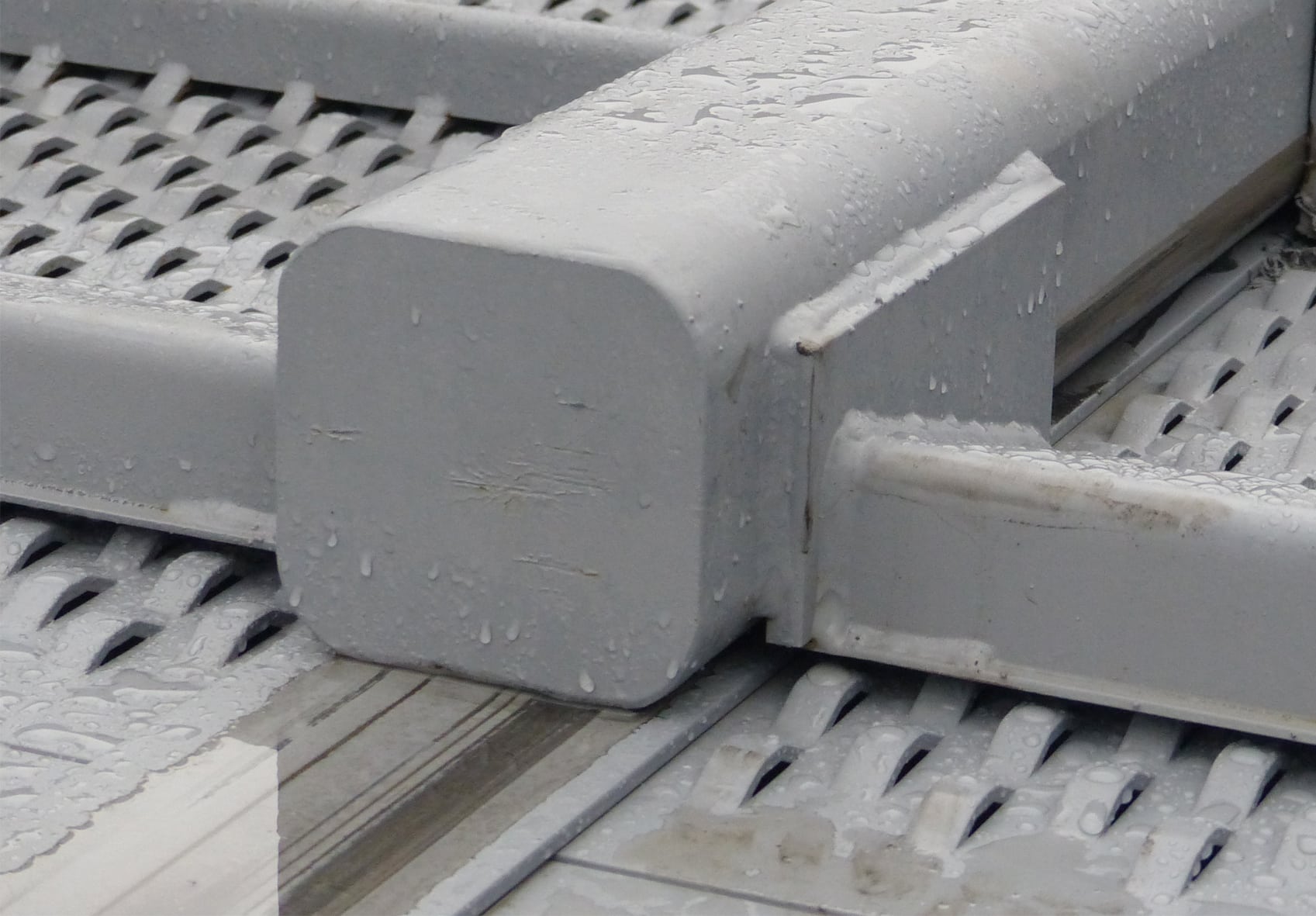 Comparing Dryer Footprint
One big advantage of FlowDrya which is touched upon earlier in this article is that material is dried on the drying bed at a far greater depth of up to 500mm compared to approximately 100-150mm on a belt dryer. Deeper drying with full agitation means that the FlowDrya can be more compact than like-for-like belt dryers. Less physical space is needed on your site for the same drying output.
Physical commercial space has a cost premium in some areas; this can be a key deciding factor for some clients.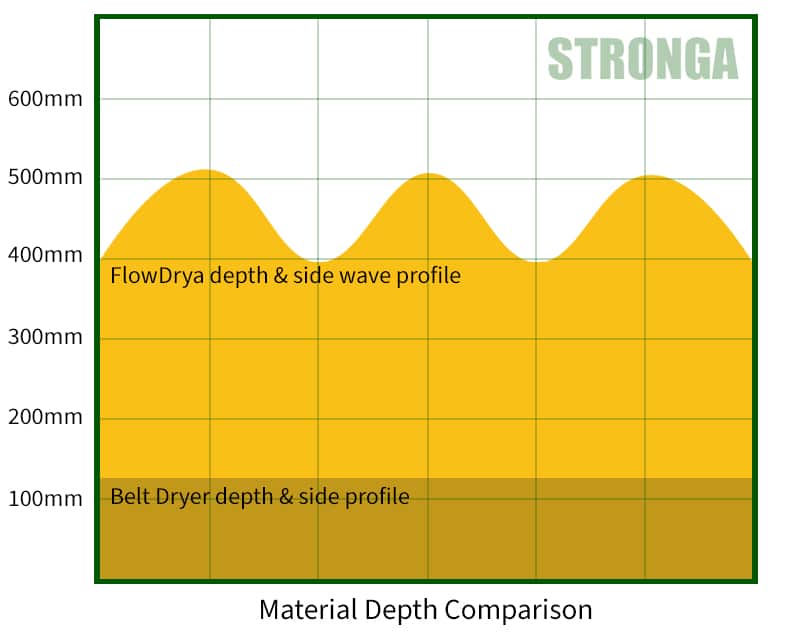 Comparing Fine Material Screening
Another unique feature of FlowDrya is the in-built screen separation tool for soil and heavy small particles. These small fines are collected in the sub-floor plenum and automatically augured away dry for post-processing. Comparably, belt dryers offer no screening of the material – these same fine particles in a belt dryer cause substantial issues with blinding the belt, blocking airflow and causing other consequential issues with the belt drive equipment.
Some clients highly value the screening function of FlowDrya to either clean the sample or provide a separate, valuable fraction. Speak to Stronga to understand this feature in relation to your material.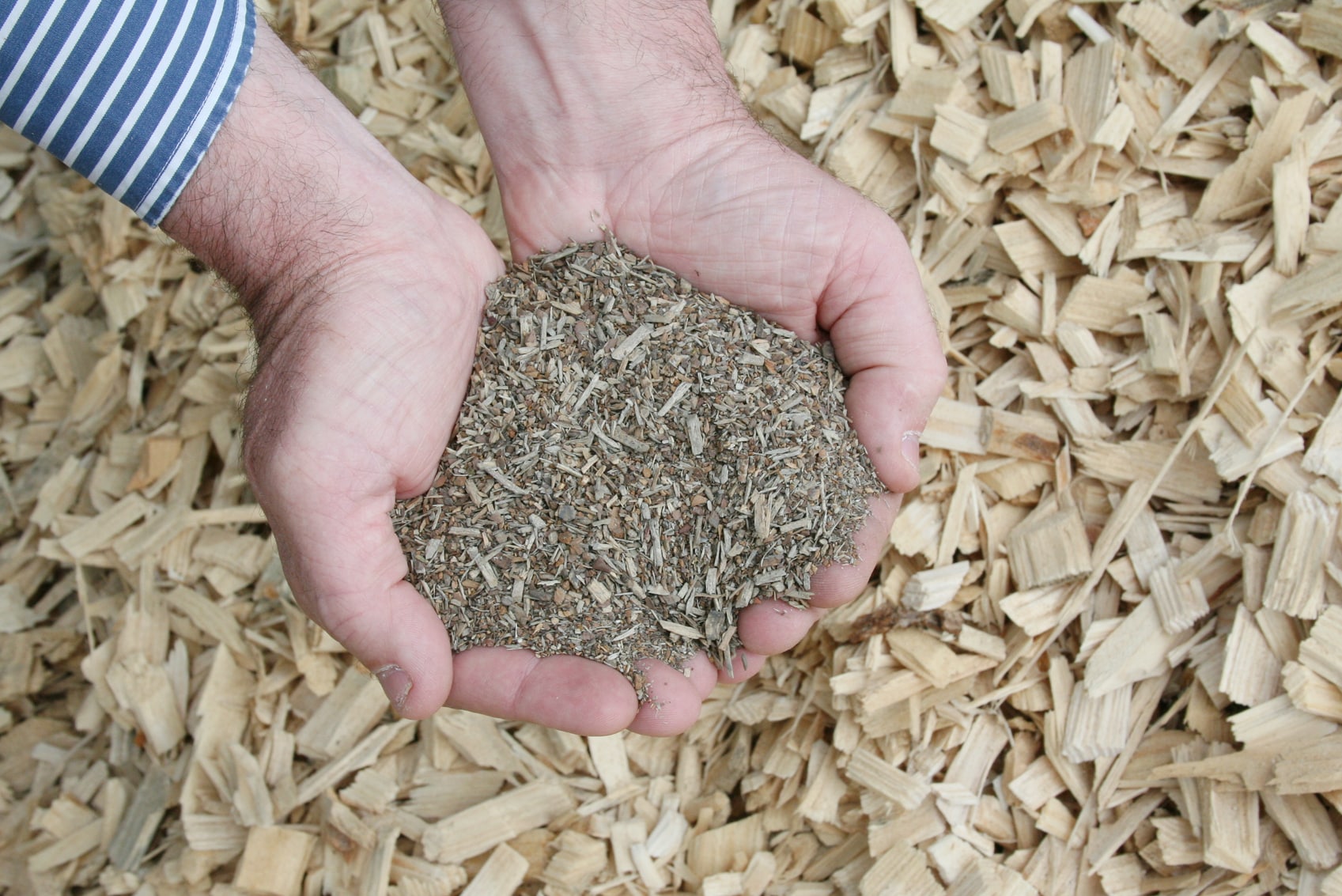 Comparing Equipment Life & Maintenance
Over 8,000 annual operating hours, the FlowDrya may actually only be operating / running for potentially 2,000 hours with the unique stop-start feature.
The multiple components running belt dryers, however, are working overtime for at least 8,000 hours annually. All motors, gearboxes, bearings and shafts work continuously for this duration, thus wearing out approximately 4x* faster than the components of the FlowDrya. The wear and tear on the belt dryer therefore naturally lead to increased maintenance and a shorter working life.
… While the above information presents annual figures, imagine the effect over 10-20 years of dryer operation on maintenance costs and downtime.
Comparing Hopper Capacity & Refill Frequency
Belt dryers have no hopper capacity whatsoever. Instead, most belt dryers rely on a spreader conveyor to load the belt or chain slat. Some belt dryers have a separate infeed unit with a small capacity of circa 5m³; a loader and operator are required nearly continually throughout day and night to keep the belt dryer in operation.
With loader and driver costs currently increasing rapidly and difficultly finding good labour to operate night shifts, the independence of FlowDrya with its integrated high capacity hopper offering long loading intervals is another very attractive feature.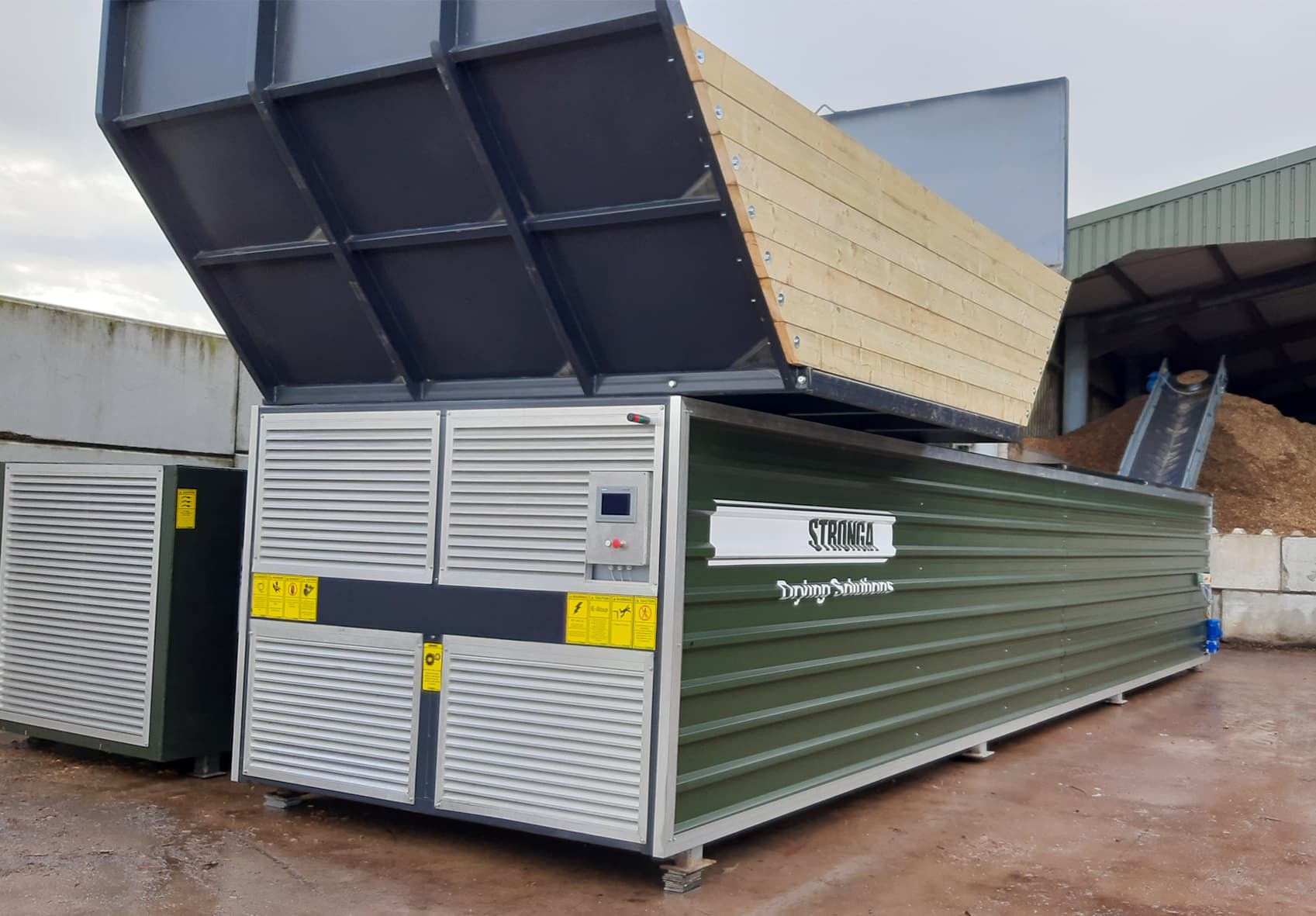 Comparing Simplicity of Operation
With a very strong structural design, few moving parts, straightforward operation and hydraulic power-pack, FlowDrya offers a the most simple, long life, low maintenance drying solution available in the market. Few wearing parts, low downtime, reliable operation, simple controls and easy maintenance of just some of the many reasons why customers love FlowDrya.
In comparison, belt dryers have complex designs with many moving parts and complicated control systems. Customers investing in belt drying technology soon realise the high maintenance costs with belts wearing out, stretching and generally becoming damaged, unless the material to be dried is super clean.
Once damaged, belts cost 10's of thousands of euros to replace together with the bearings, motors, gearboxes and more. Owners must keep parts in stock to fix the dryer as components inevitably wear-out and fail with time.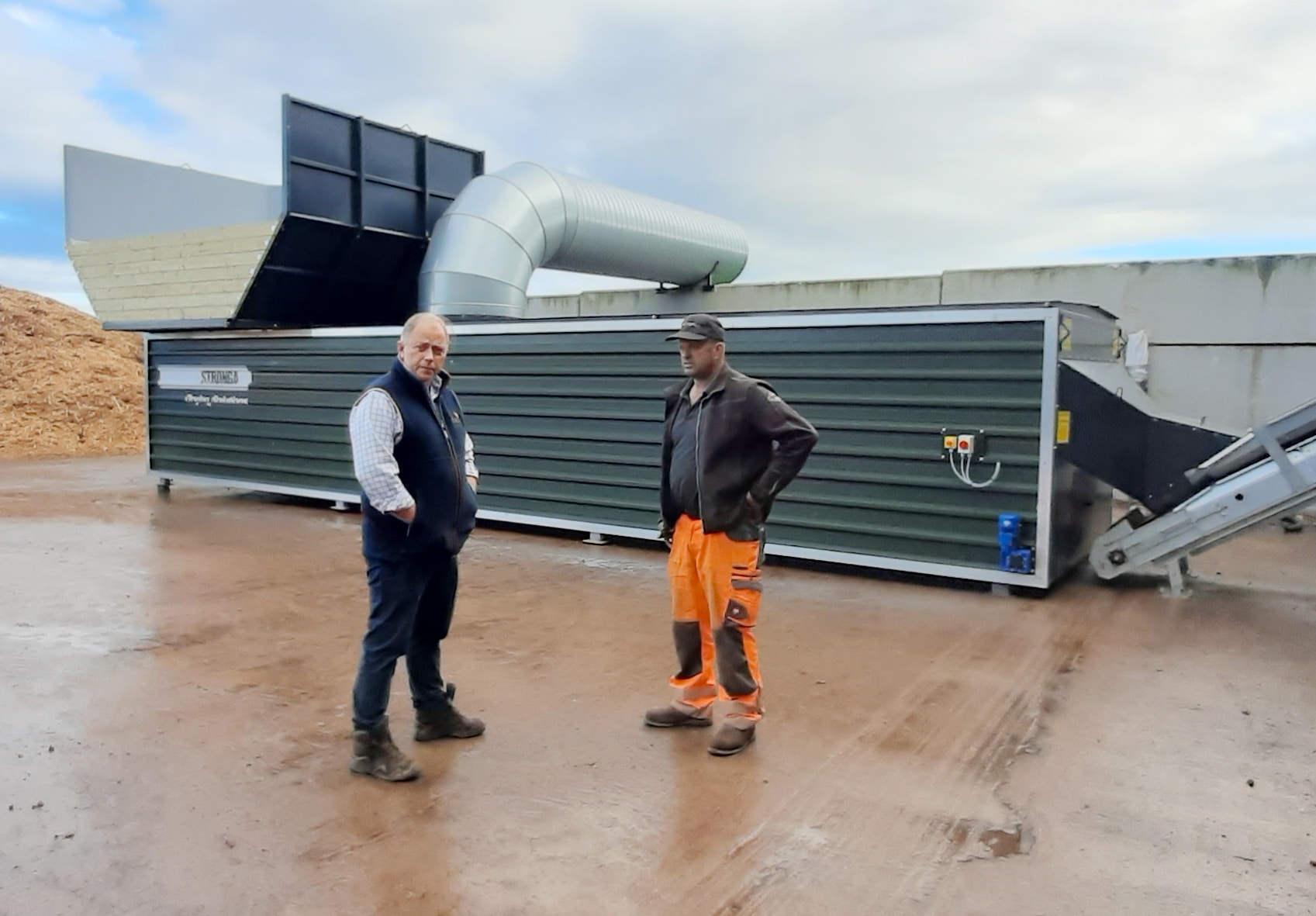 Comparing Control Systems
FlowDrya uses the most modern, reliable HMI touchscreen controls which are fully self-protecting, intuitive and easy-to-use. These control systems have all the modern features customers need, including setting key parameters, logging of performance and electrical use, and much more. Speak to Stronga to learn more about FlowDrya controls.
Comparing Capital Cost to Buy
Like for like, per m³ of material dried, FlowDrya is a smaller, more compact machine with a lower footprint due to deeper drying ability and more efficient drying process. The result of a more compact dryer with more refined control systems and fewer moving parts is a lower capital cost dryer than a like-for-like belt dryer.
Comparing Dryer Installation Cost & Time
With a more modular configuration than larger-scale belt drying systems, FlowDrya is far faster to install – getting you up and running sooner at lower cost.
Stronga typically spend a few days on the client's site at the commissioning phase of the project – optimising the dryer for the material to be dried, while also teaching operators optimal safety and operation procedures. Overall, the Stronga team give operators full confidence to take control over their new FlowDrya.
Comparing Fire Risk
With stop-start operation, very few, slow moving parts and no bearings, chains or sprockets, FlowDrya represents an extremely low fire risk, safe to own and operate dryer. Belt dryers conversely frequently catch fire so require the installation of fire suppression system which adds to the overall capital / maintenance costs.
Stronga only use indirect air inputs to the dryer, adding a further level of reduced fire risk.
Economic Drying Solutions from Stronga
With all points above considered together, the FlowDrya offers a far more economic, long life drying solution when compared to like-for-like belt dryers.
What's more, customers choosing FlowDrya enjoy the many benefits of working directly with the highly experienced, talented technical drying team at Stronga. We take the approach of building bespoke drying solutions for each client to match their requirements in terms of the properties of the material to be dried, heat source, location and more.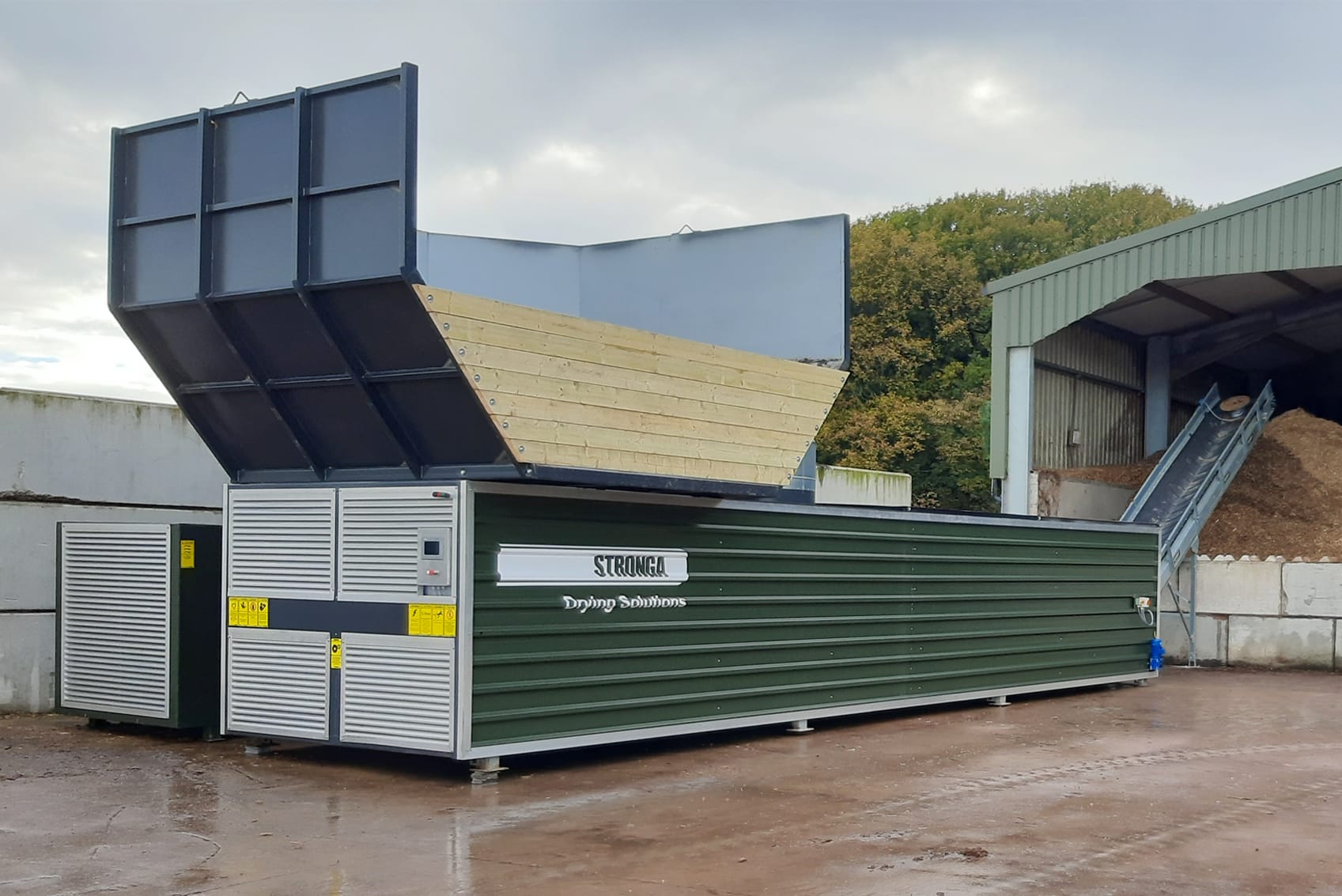 Speak to Stronga Today
When compared to belt drying system, the business case for FlowDrya is highly compelling for many operations and applications. Contact our technical today for more information. We look forward to hearing from you.
Email – sales@stronga.co.uk or call – 01992 519000
* Figures included in this article are estimates and based on average FlowDrya models. Actual performance data can only be issued on a project-by-project basis depending on the model of dryer and other factors.
There are many factors to consider in drying. Each project, location, material and heat source create the many variables in performance. We have done our best to compare two drying technologies; however, we recommend you speak directly to our team for more detailed, accurate information.