Using multiple hook lift containers and the high capacity HookLoada HL260 trailer, Stronga have been able revolutionise the sugar beet transport process.
Sugar beet farmers and contractors benefit from owning high capacity Stronga hook lift trailers which generate improved efficiency in sugar beet transport. Our hook lift systems offer the optimum solution for professional customers needing high reliability and superior capability from their trailer.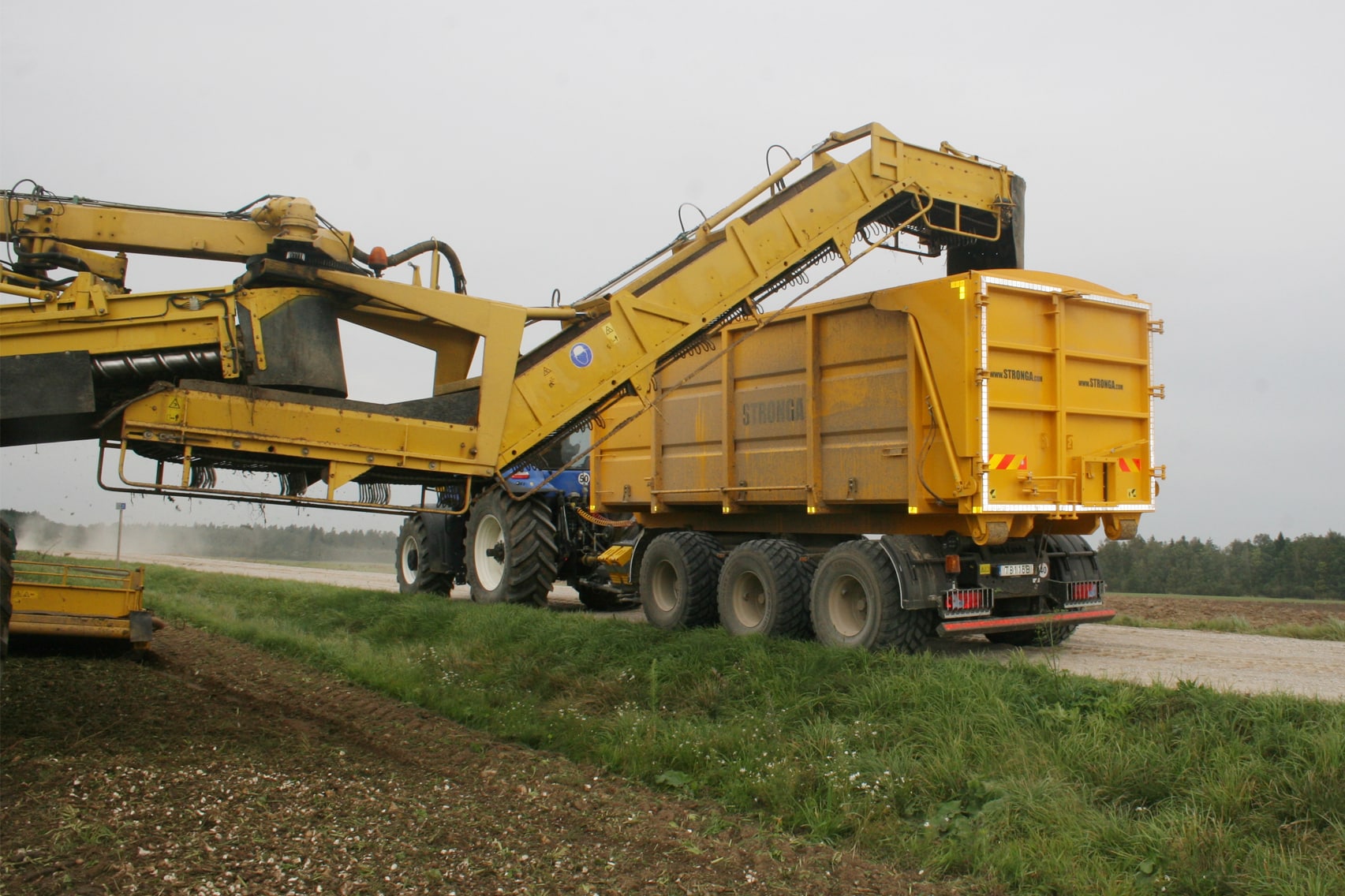 The Future of Sugar Beet Harvesting & Transport
The customer shown in the pictures currently operates a new 40m³ Ropa bunker harvester which is used to transfer sugar beet from the harvesting row to field side. At the roadside, beet heaps are cleaned and re-loaded into hired trucks and also into his HookLoada trailer for transportation to the sugar beet factory.
The revolutionary system this farmer is planning removes the process of shuttling beet from field to roadside, as well as removing the re-loading process and truck rental. Instead he will be able to leave multiple hook lift containers at the end of each sugar beet row and fill them directly from the harvester. With multiple containers in his fleet, harvesting can continue while the HookLoada trailer shuttles loaded containers to the factory.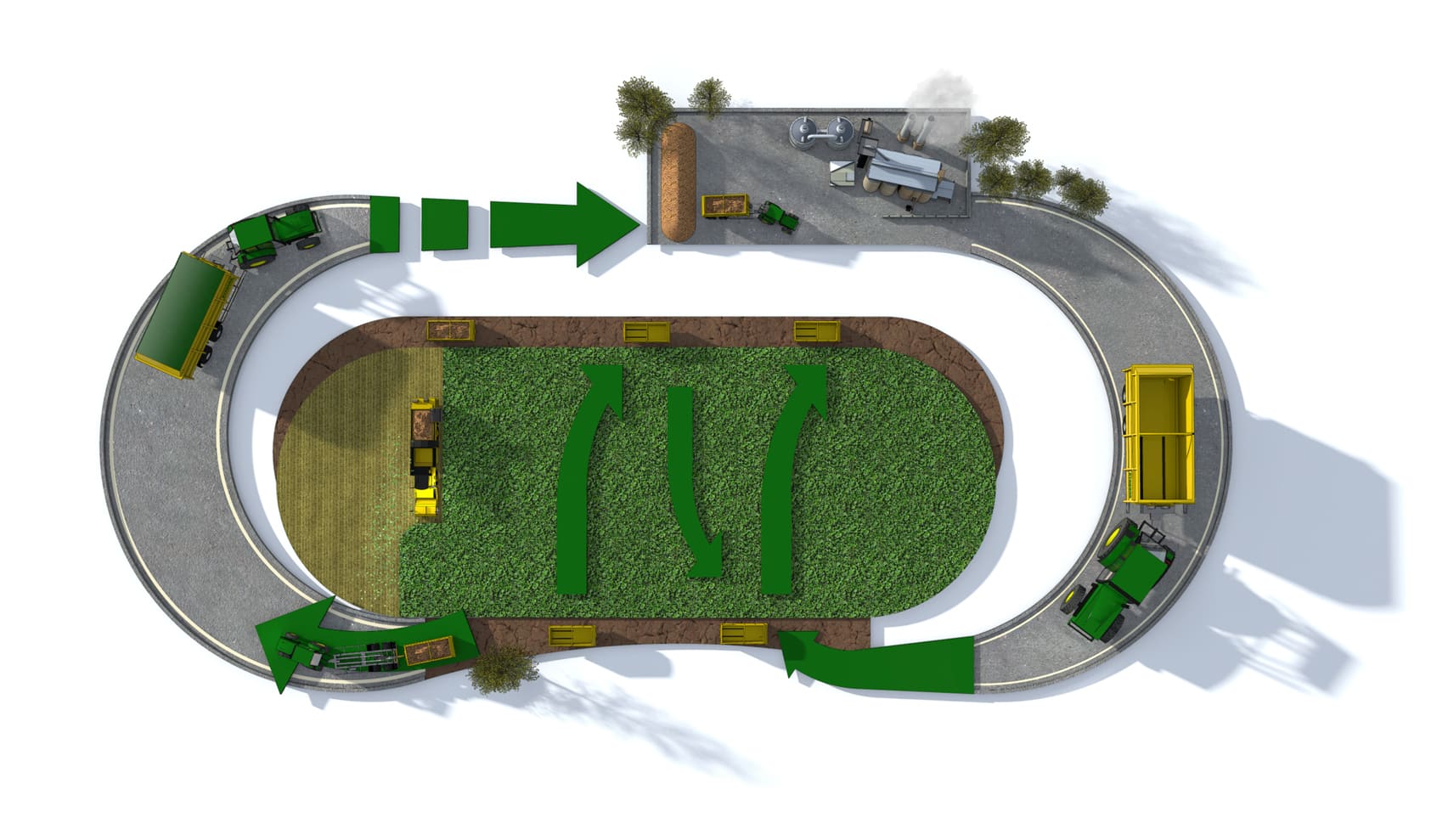 If additional transport capacity is required, loaded hook lift containers can be dropped at the roadside by HookLoada and picked up by a hook lift truck and drag trailer combination for transport to the factory. Additional hook lift containers can be hired if required during the sugar beet season to increase transport capacity.
The 3D graphic below visualises the highly efficient hook-lift sugar beet harvest process.
Case Study
Modern Sugar Beet Transport
Potential Added. Opportunities Unlimited.
HookLoada applications are just common knowledge nowadays. Nobody stares as you drop a hook lift container, ready to be filled. Your friends don't even question whether it's the most versatile trailer in the market. That's because once you get used to the utility of HookLoada, you don't even think about it anymore.
That is except when you are noticing how much you have improved your efficiency during your sugar beet season.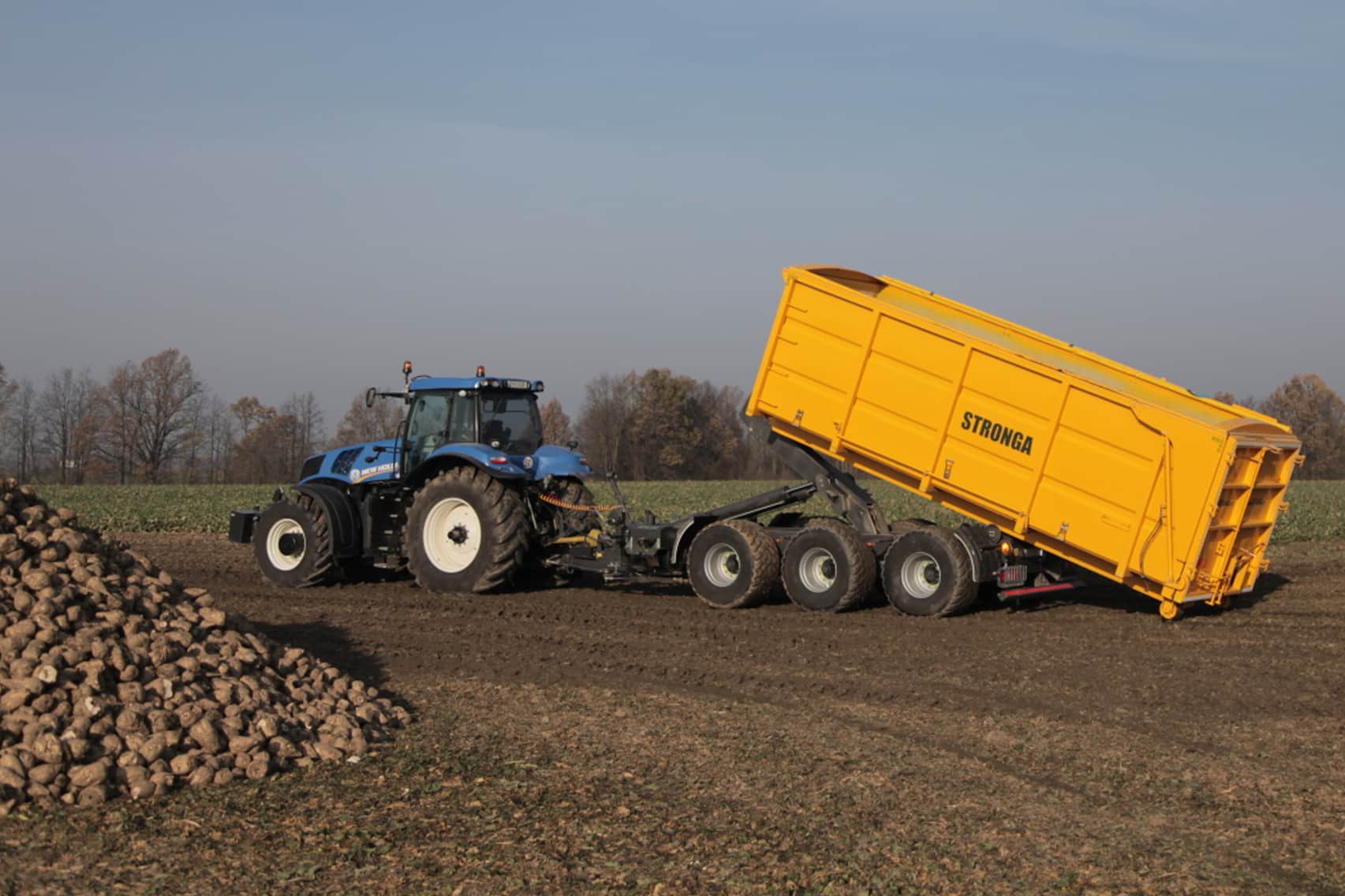 Driven by Modern Demands for Whole Farm Transport
Like the modern professional, this farming customer owned 450Ha of farmland in which he grows a multitude of produce, including special mustard seed; flax; cereals; sugar beet and more. The majority of his land (160Ha) is used for growing sugar beet. Weighing up his options, this customer decided Stronga offered the most efficient and reliable solution. The decision he took was based on holistic farm transport - Stronga offered the most flexible transport solution with correctly specified hook lift trailers and containers.
Consider how Stronga's sugar beet transport solution could benefit you or your business.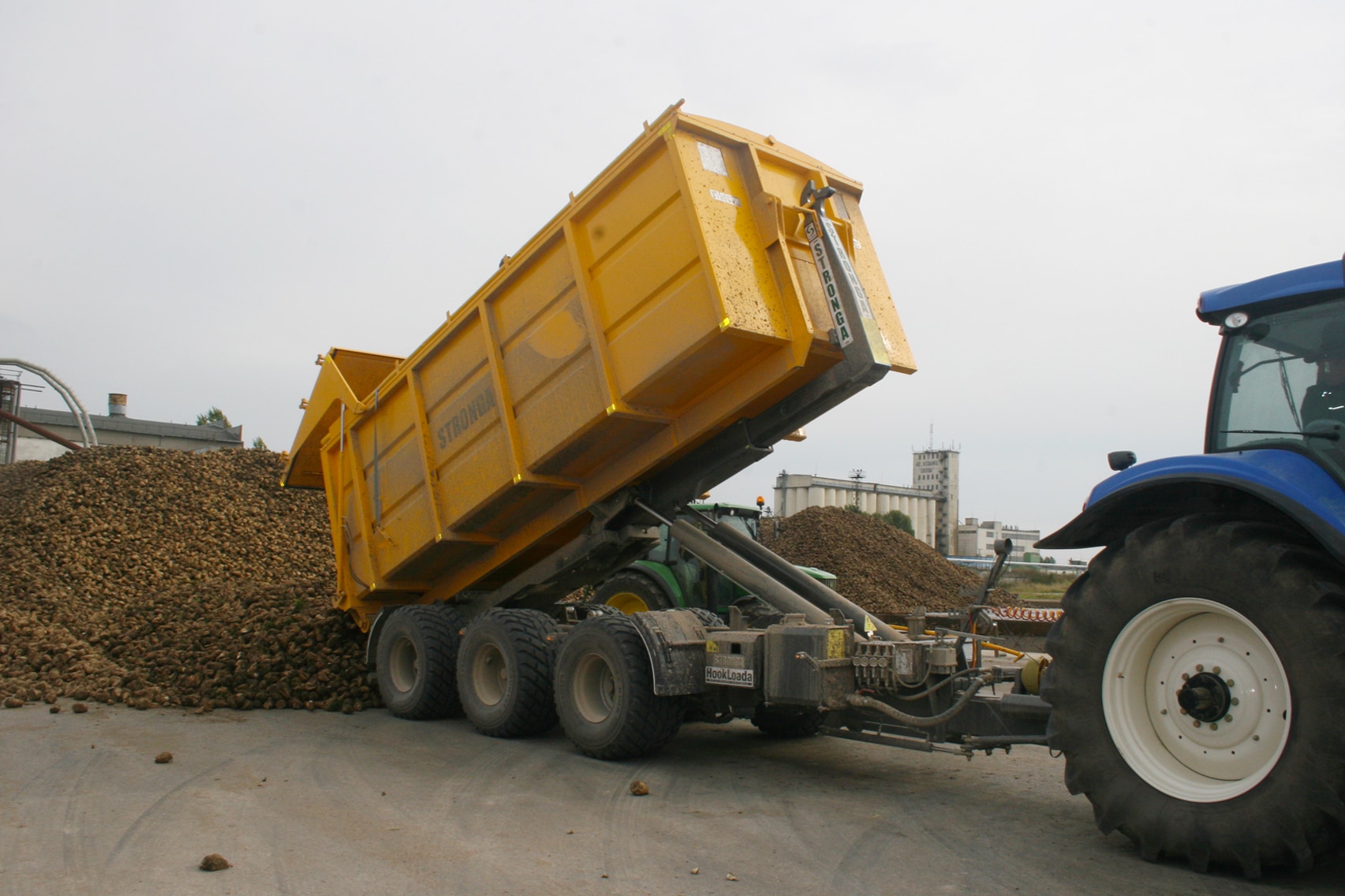 Unrivalled Efficiency
Multi-container hooks lift systems epitomise the Stronga efficiency revolution.
With 6 hook lift containers that each hold up to 33m³ of grain, sugar beet and other crops, users now have up to 200m³ capacity in the field, maximising harvester output and extending productivity. Beyond sugar beet transport, the Stronga hook loader trailer can also be used to transport grain, cereals, wood, sand, silage and much more. Imagine the possibilities on your farm.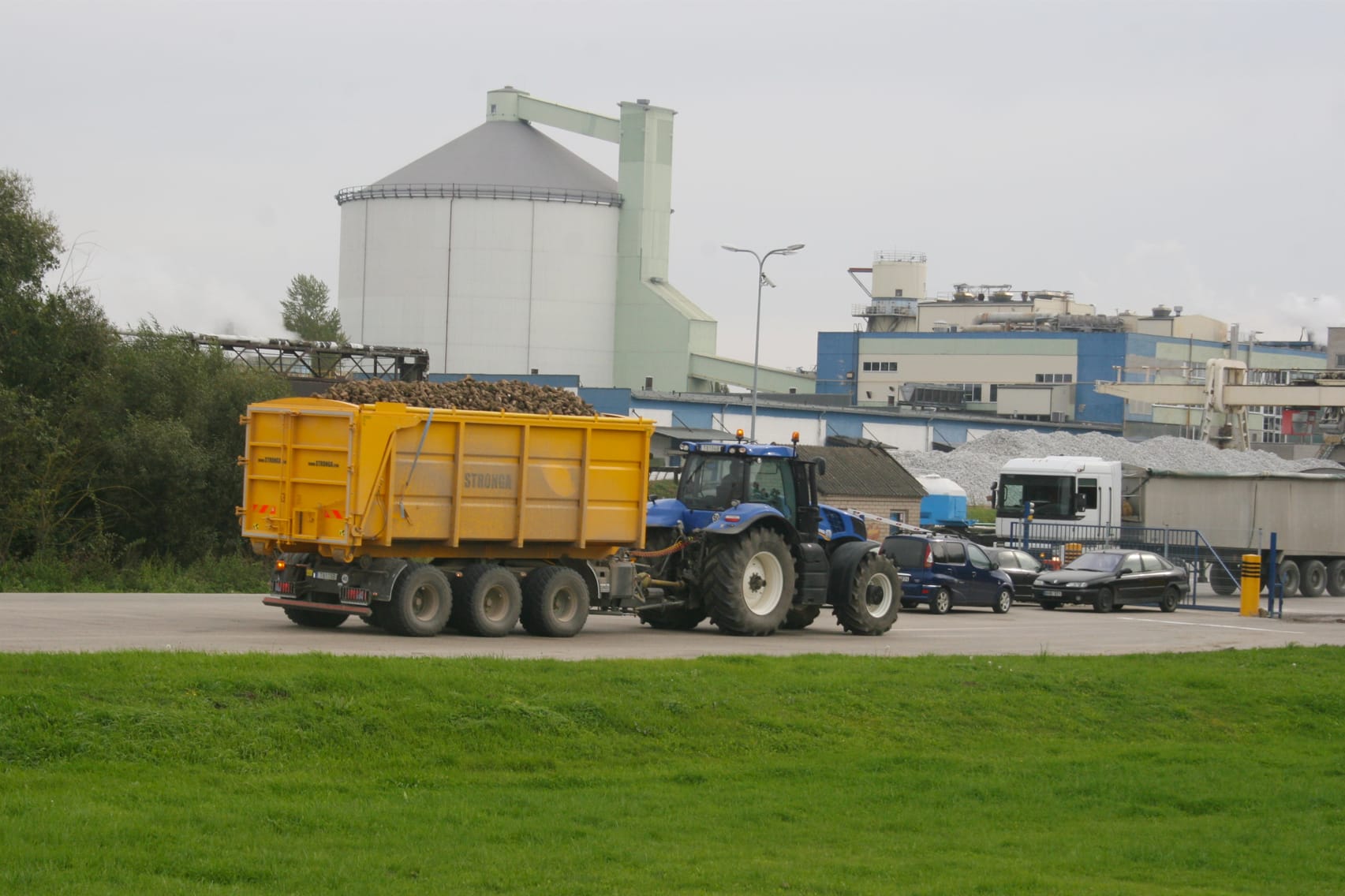 Saving Money, Time & Fuel
Make Waste a Thing of the Past
You could enjoy impressive financial savings with the highly efficient Stronga hook lift system. See below a list of the savings made on this farm, just in the sugar beet harvest process:
• Saved capital investment and depreciation cost of using a re-loader machine (big capital, big deprecation).
• Saved operator hour costs (driving re-loader, mostly sitting and waiting for trucks.
• Reduced soil damage from excess machinery trafficking in the field.
• Saved harvester hours/operating cost driving across the field.
• Saved fuel cost in the harvester and in the re-loader.
• Saved truck rental cost.
In summary, investing in a HookLoada trailer reduces total capital investment and depreciation costs, minimises labour requirement and reduces fuel costs with the associated environmental benefits.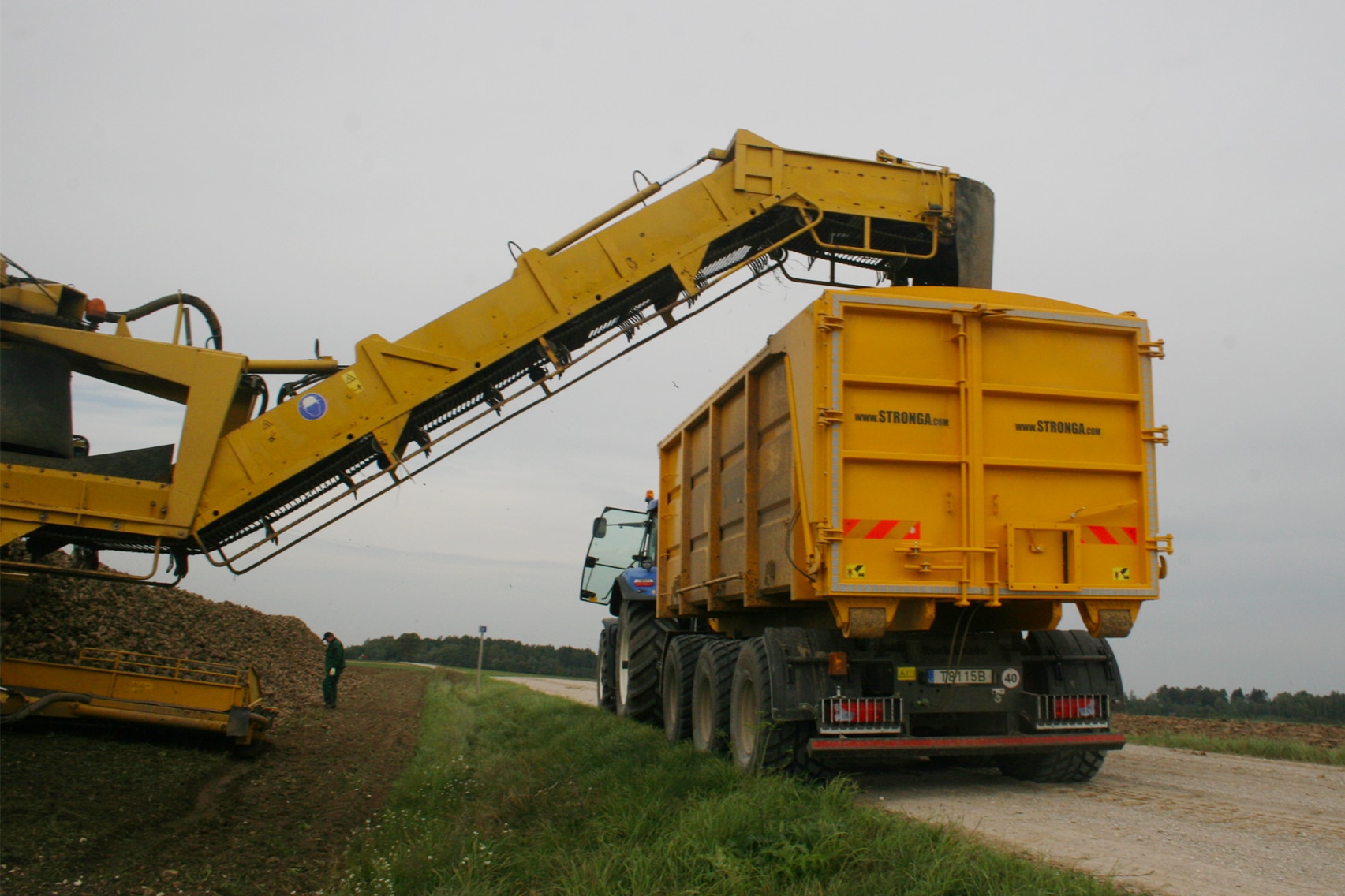 Discover More
Stronga are your trusted transport advisers, contact our friendly team for professional support and advice – sales@stronga.co.uk.