Versatility & Value-in-Use
Stronga Square Body Dump Trailers
This tough, year-round performer has a surprisingly wide range of heavy-hauling applications. The weight balance from drawbar to axles in operation is excellent, providing useful tractive load to the prime mover while delivering operational manoeuvrability.
The on and off road ability, coupled with the low ownership cost, means many professional companies are utilising the DumpLoada trailer in a multitude of ways. Rental companies have seen the potential, too. With tractor rental costs remaining competitive; the addition of a Stronga dump trailer provides a low cost and flexible hauling and material moving solution.
Application 01:
Hauling Heavy Earth with a Stronga Dump Trailer
Application 02:
Snow Clearance with a Stronga Tipper Trailer
Application 03:
Spreading Road Stone with a Stronga Dump Trailer
Application 04:
Clearing Forestry Residue & Round Wood
Application 05:
Removing Demolition Waste using Stronga Dump Trailers
Application 06:
Transporting Heavy Plant using a Tipper Trailer
Application 07:
Heavy Stone Hauling
Application 08:
Construction Site Preparation
Application 09:
Boulder Transport
Application 10:
Residential Construction Projects
Low Cost Material Hauling
DumpLoada trailers are seriously impressive equipment for professional contractors working in challenging conditions. DumpLoada proves itself time and time again, day after day over many years of service to be a low cost and reliable hauling and dumping machine. Hardox in the body and in key stress areas in the trailer keeps the unit both light and extremely strong.
DumpLoada models are available to suit all tractor power sizes optimising capacity of every load. A proven high performance durable dumper with a low cost of ownership offers the most economical solution in both capital and operating cost terms. DumpLoada is simply the best dump trailer in the market.
A wide range of useful options allows you to customise the trailer – refer to the DumpLoada model pages on this website for more information.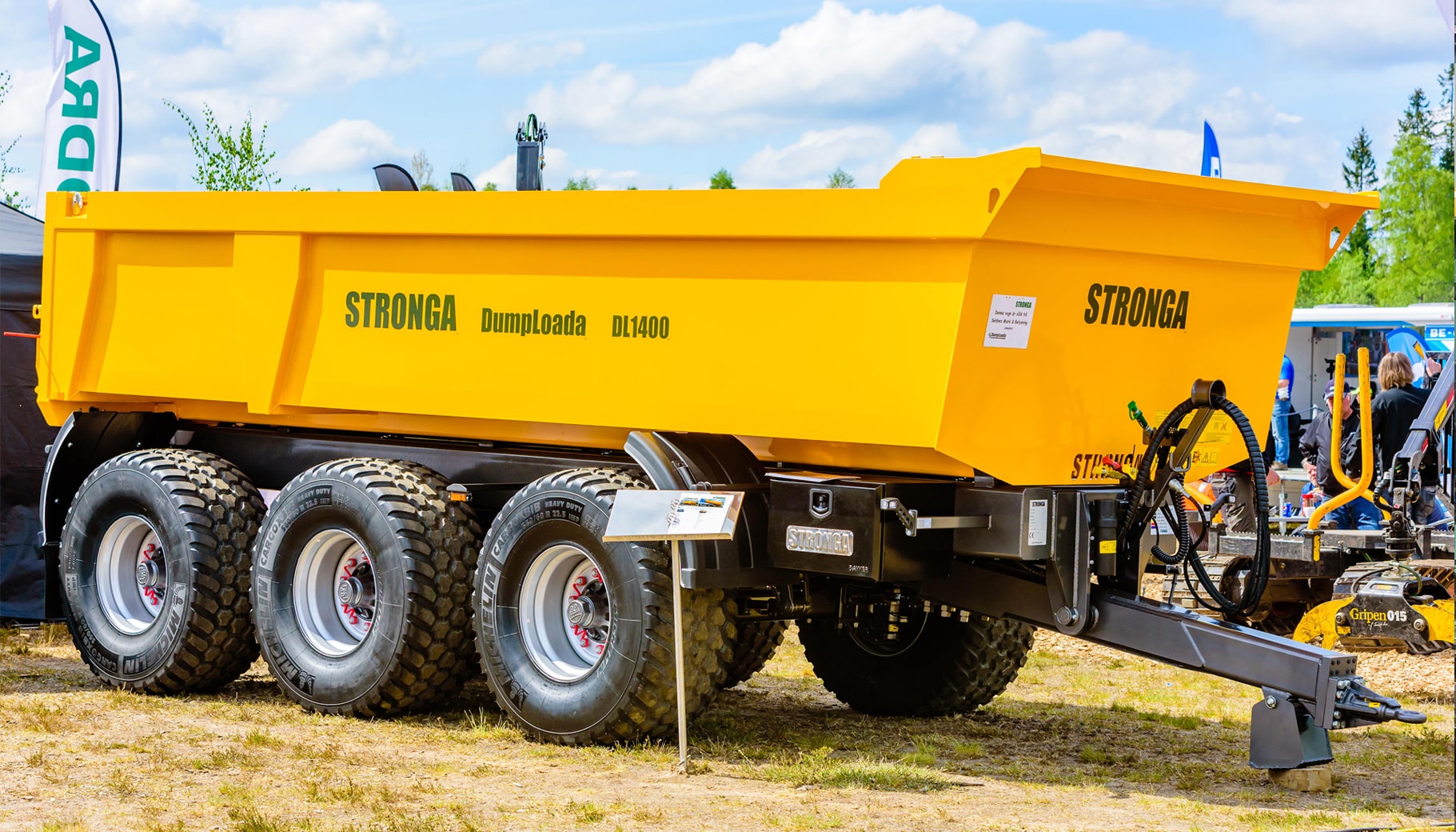 Where Do You Want To Go?
Contact Stronga to work together on your individual dump trailer application. Watch the video below; imagine the fantastic possibilities with Stronga.