It's Time to Upgrade
It's time to upgrade to a Stronga hook lift trailer.
Time to upgrade to versatile hook lift operation; time to upgrade to high efficiency with the ability to shuttle containers; time to upgrade to long life, well-proven equipment. Time to upgrade to HookLoada International. Learn more in the video below.
Easy & Economic Global Delivery
HookLoada International is a revolutionary hook lift solution developed by Stronga, offering excellent value for money for clients across the globe. The concept is that the hook lift trailer is disassembled at our factory together with a multi-purpose flatbed and packaged neatly inside a shipping container. This allows us to easily and economically deliver the inclusive transport bundle to every corner of the globe.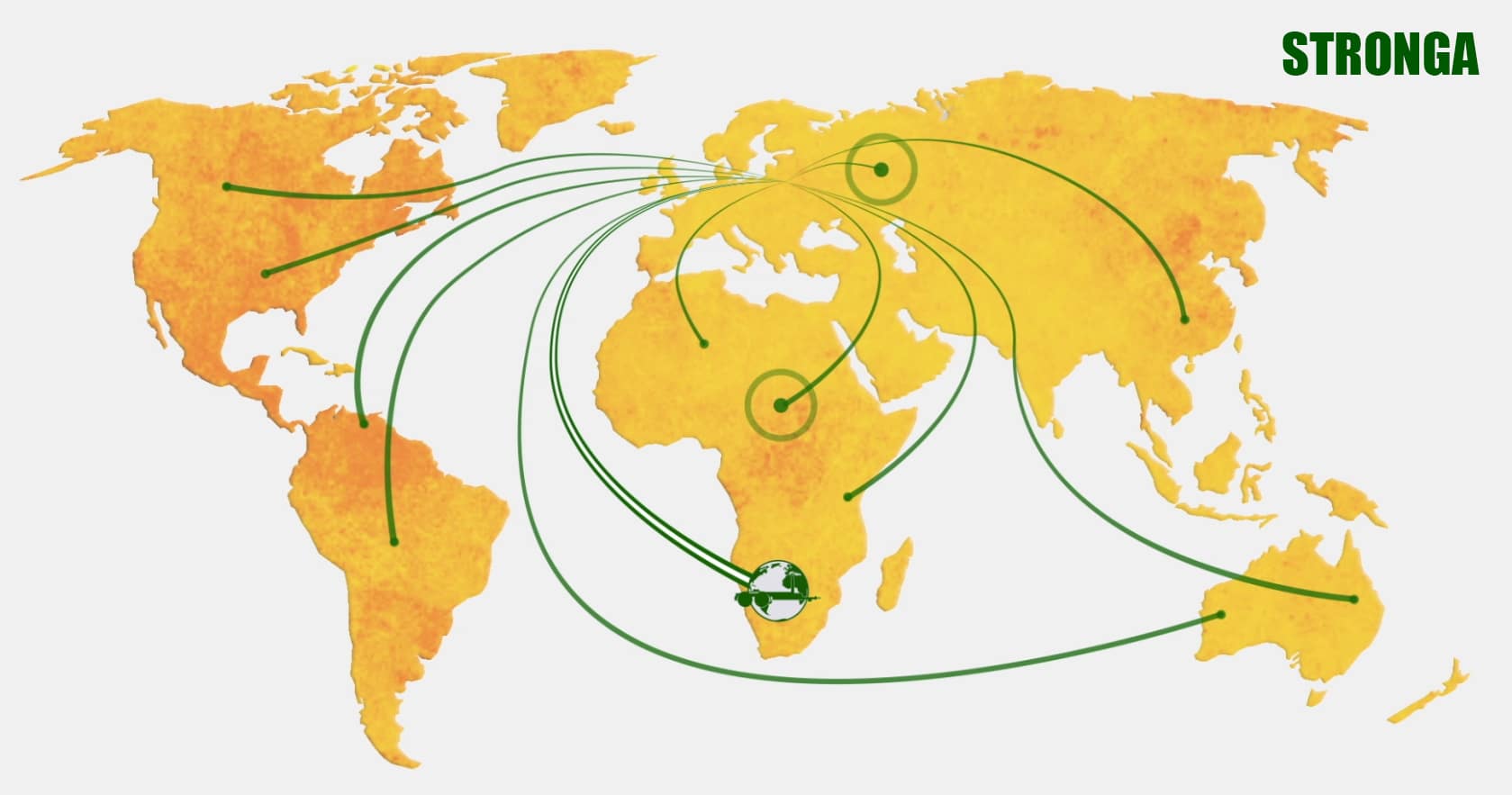 Simple On-Site Assembly
Upon arrival of HookLoada International on the client's site, the hook lift trailer and multi-application, intermodal flatbed can be rolled out of the container and quickly and easily assembled by the user. Once assembled, the shipping container can be twist-locked onto the ISO flatbed and mounted onto the hook lift trailer for use as a multi-sector container; useful in forestry, agriculture, construction, waste management, utilities and more.
With HookLoada International, Stronga is delivering unlimited potential, worldwide.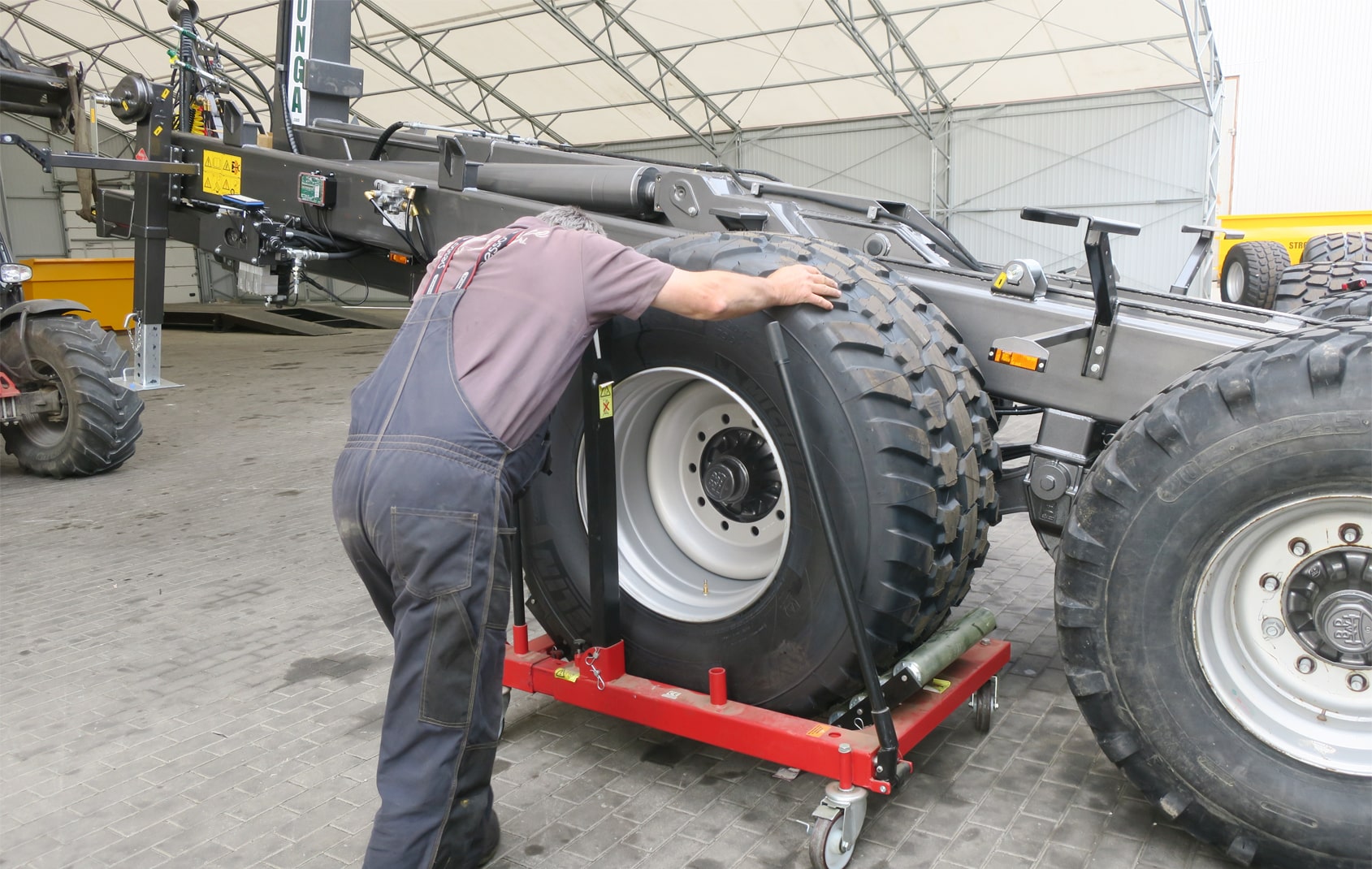 Unlimited Utility
101 Hook-Lift Applications
The utility of HookLoada International doesn't end there. As well as utilising the shipping container as a high capacity, multi-sector container, the client can also employ the hook lift flatbed by itself for transporting machinery, round wood, agricultural bales, pallets and more. All of these fantastic applications are made possible by investing in the HookLoada International bundle which is available globally, offering excellent value for professional contractors.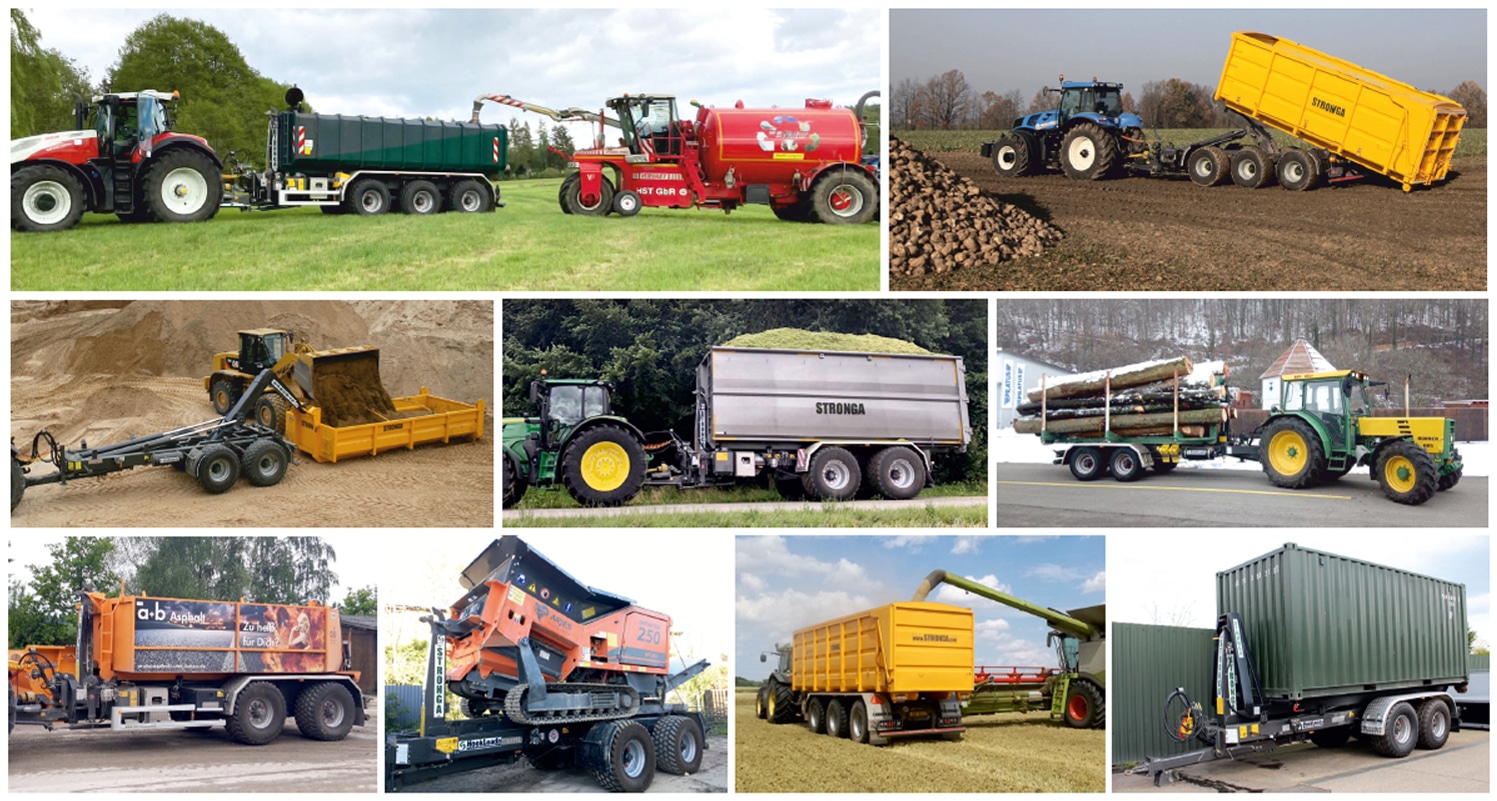 Hook Lift Equipment
Delivering Reliability & Quality
Each HookLoada International bundle is delivered with the same high level of reliability and quality that our existing customers have come to expect from Stronga hook lift equipment. The key features of Stronga hook lift trailers are summarised below:
• Stronga hook lift trailers are constructed for pure power with oversized chassis', axles and hook towers maximising hooking and tipping potential. We have a range of HookLoada International models available. Contact us at sales@stronga.co.uk to arrange your adequately-sized hook lift trailer.
• Multiple tyre choices from world leading brands are available from super-singles to wide floatation radial tyres. Each Stronga hook lift trailer is built with intelligence to provide every possible advantage.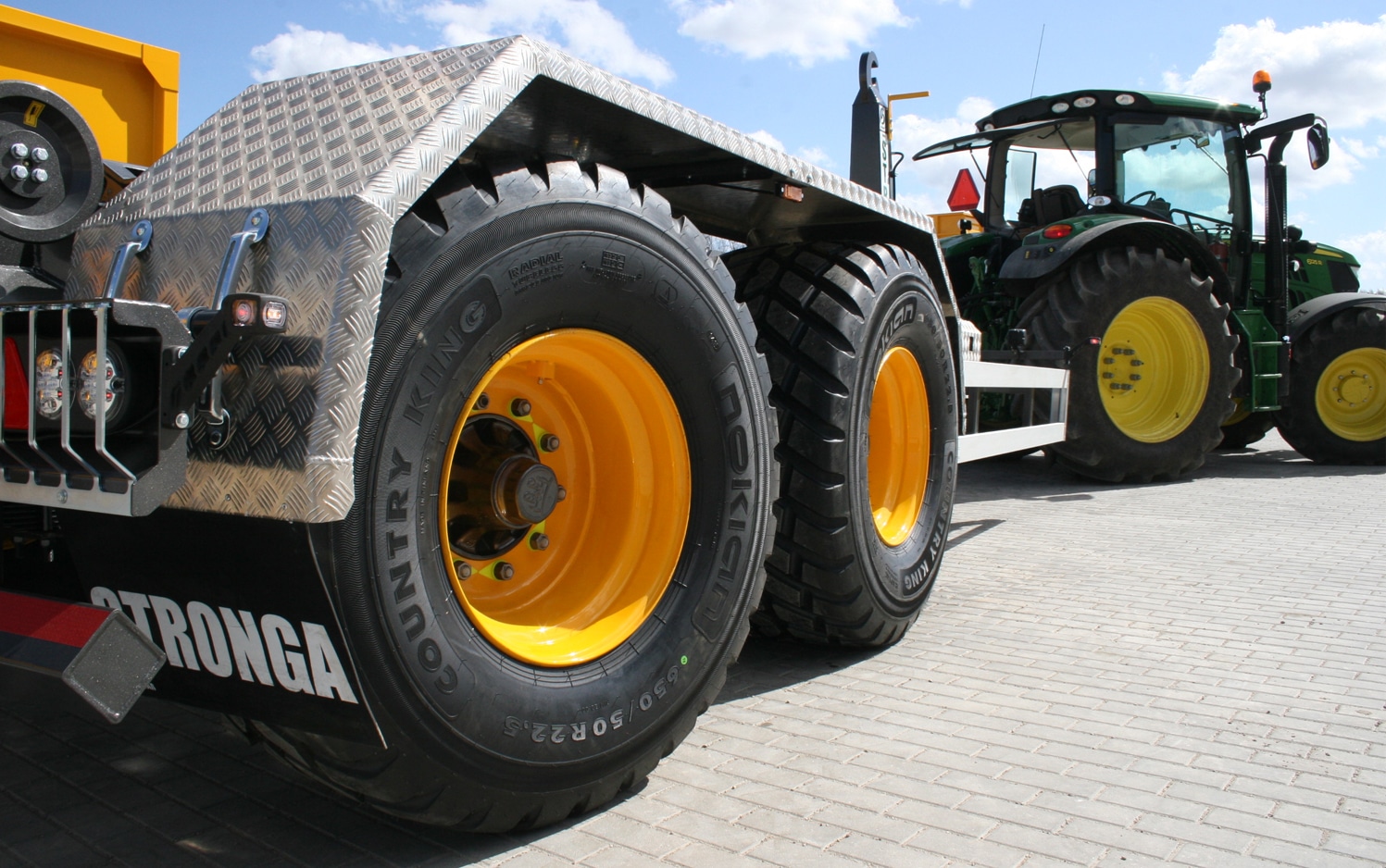 • When coupled with modern, high speed tractors, the HookLoada International trailer is fast on the road while the equipment is robust, proven and durable off road.
• A wide choice of options are available for our hook lift trailers. No other manufacturer can match the same level of specification offered by Stronga.
• Hard-wearing Hardox wear plates provide great torsional strength and durable long life structures which translate into a low cost of ownership and high resale value.
• Stronga's reputation for quality-built hook lift equipment provides strong residual values which together lead to a low cost of ownership.
Contact Stronga
To Order Your Hook Lift Trailer
If you are interested in extending your application potential with the HookLoada International bundle, please don't hesitate to contact our sales team today at sales@stronga.co.uk. Join the family; join the global hook lift revolution today.