HookLoada at Grain Harvest
Most fields have a wet corner, shaded by trees or with poor drainage where the crop isn't fully ready at harvest when the rest of the field is. One solution for these situations is a harvest system where you operate and shuttle multiple hook-lift containers - allowing you to segregate difficult field areas. Equipping containers with a drying floor allows you to cool, ventilate and even dry the crop without having to load wet crop into storage.
This is just one of the benefits of the HookLoada multi-container grain harvest concept. Other hook-lift trailer benefits are listed below.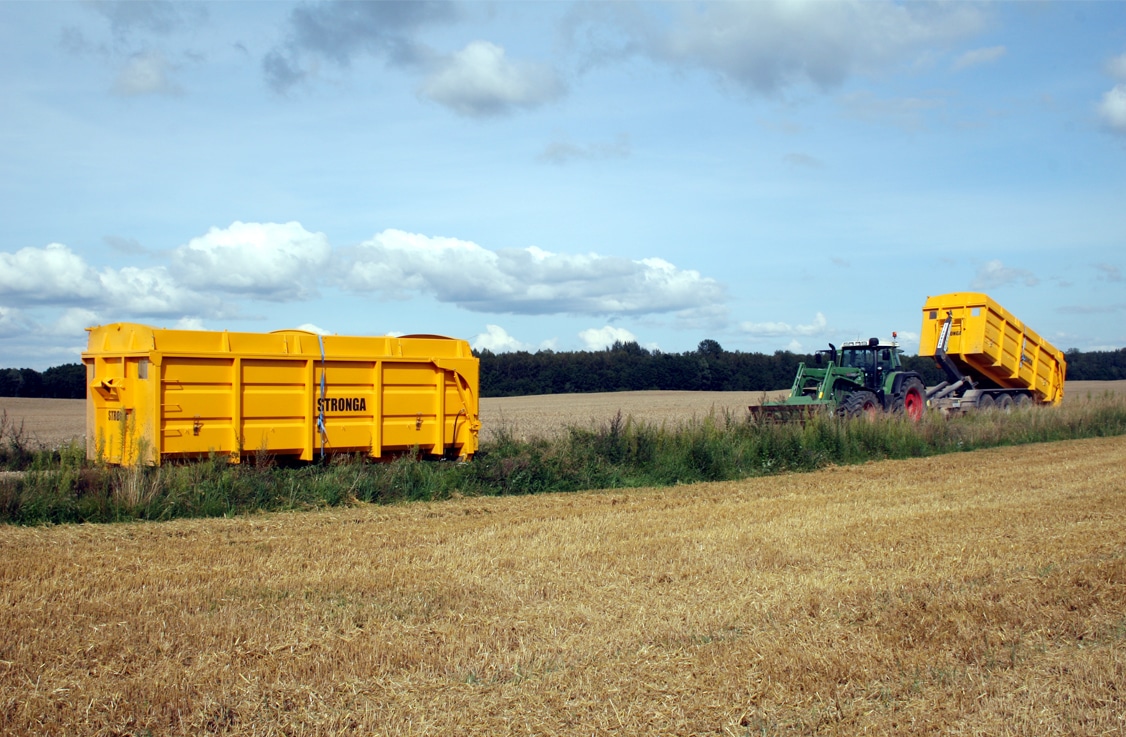 11 Reasons to Choose HookLoada
(1) Reduced tractor numbers and operators required during harvest;
(2) Increased storage capacity with multi-container capacity;
(3) Potential for ventilation or drying of selected field areas;
(4) Container shuttling - avoiding expensive tractor and operator field-waiting time;
(5) Lower overall harvest labour requirement
(6) Increased in-field storage capacity, secure from rain under container roll-sheet covers;
(7) More harvest flexibility in catchy weather;
(8) Reduced risk of combine-waiting time;
(9) Longer transport window compared to combining hours;
(10) Ability to use HookLoada as a standard grain trailer in addition to the benefits above;
(11) Reduced harvest risk and increased flexibility operating a premium-level hook-lift trailer.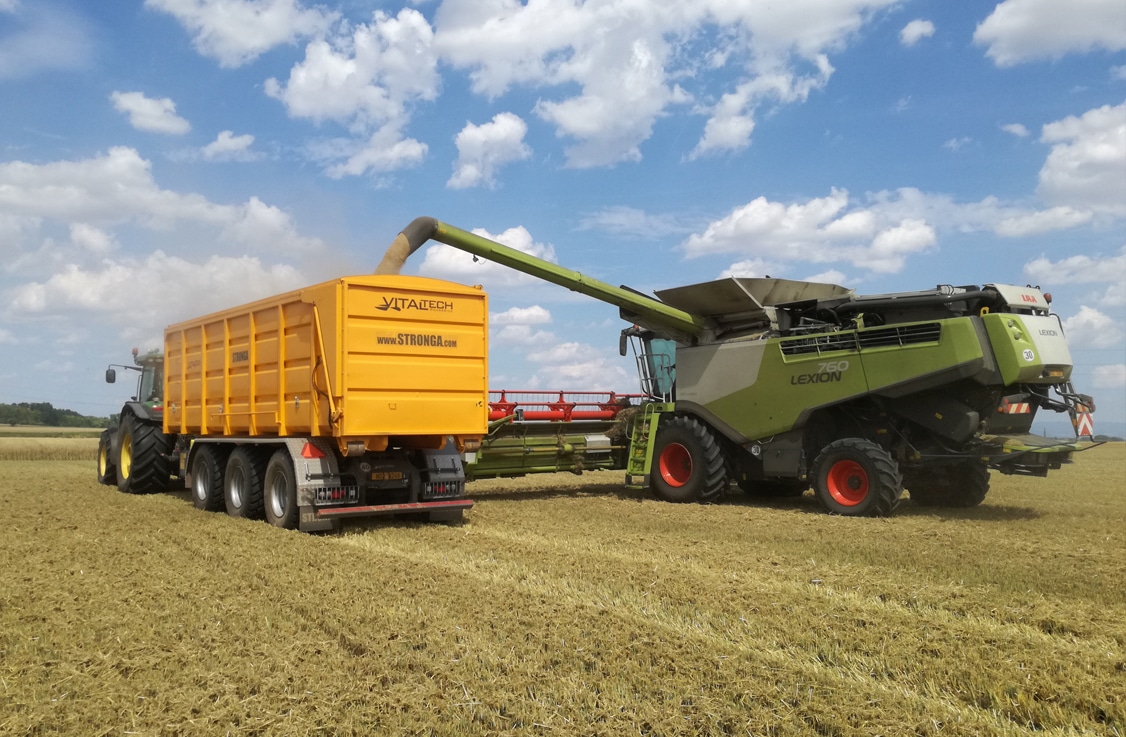 Pioneering Agricultural Solutions
Stronga are committed to the future of farming with our well-proven range of grain transport, handling and conditioning solutions. As you read this e-mail, farmers across the northern hemisphere are harvesting grain in record time with market-leading hook-lift solutions from Stronga. Improve your harvest system today, together with Stronga.
Choose HookLoada.
Get Set... Go
Invest in Quality, Reliable Hook-Lift Equipment
During critical harvest windows; you need the peace-of-mind of operating highly reliable, well-proven, harvest-ready hook-lift equipment. Premium-level hook-lift equipment from Stronga is guaranteed to get your crop in on-time, every single year, every harvest, for years and years on end.
The utility and flexibility of a HookLoada trailer extends way beyond grain harvest. See below photos of other hook-lift trailer harvest situations.
The Right Solution for Your Harvest
The HookLoada sales team at Stronga is ready to help you pick the correctly-sized and specified model to suit your harvest operation. With an extensive range of hook-lift trailers available from 12 to 30 tonnes, Stronga are certain to have the solution for your needs. We look forward to hearing from you.
Email - sales@stronga.co.uk
Telephone - 01992 519000