This article was written in Czech by Vitaltech and has been subsequently translated into English.
Commodity transport plays a very important role in agriculture.
Stronga's HookLoada trailer has been well-proven to increase the utility of the tractor with quick and easy mounting and tipping of hook containers, as well as efficient transportation of materials and other loads to desired destinations. With HookLoada, one tractor can utilise several containers at once so there is no downtime - the tractor and operator remain fully occupied at all times.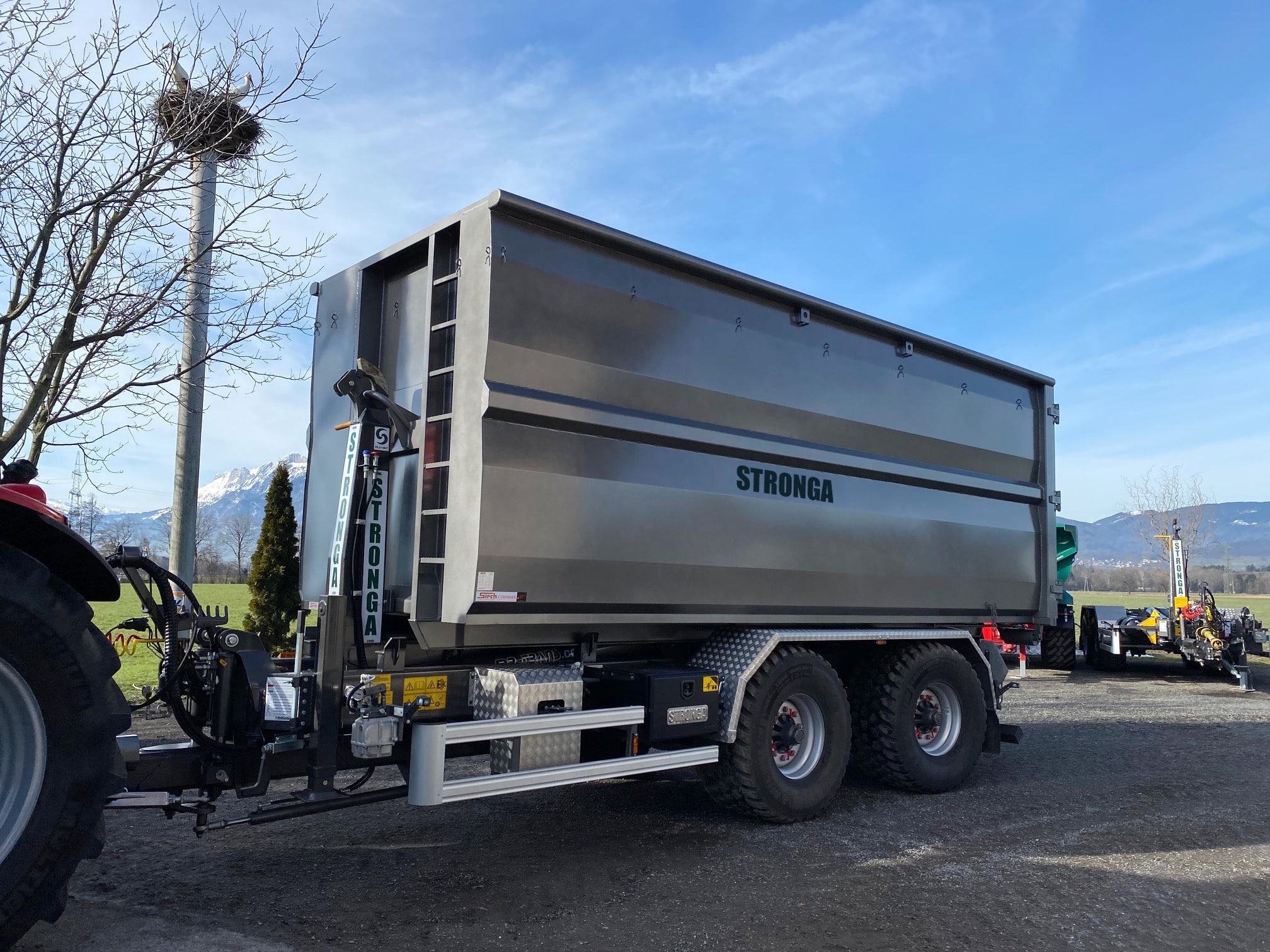 Design Your Own Containers
Container transport offers great efficiency with stunning versatility.
In some cases, clients can modify and tailor-make containers according to the specific requirements of the job to be done. This level of flexibility maximises the utilisation factor of the tractor and is often the main reason convincing farmers to invest in a Stronga hook lift trailer. The design, development and production of this hook lift equipment is organised by Stronga and imported into the Czech Republic by the Vitaltech team.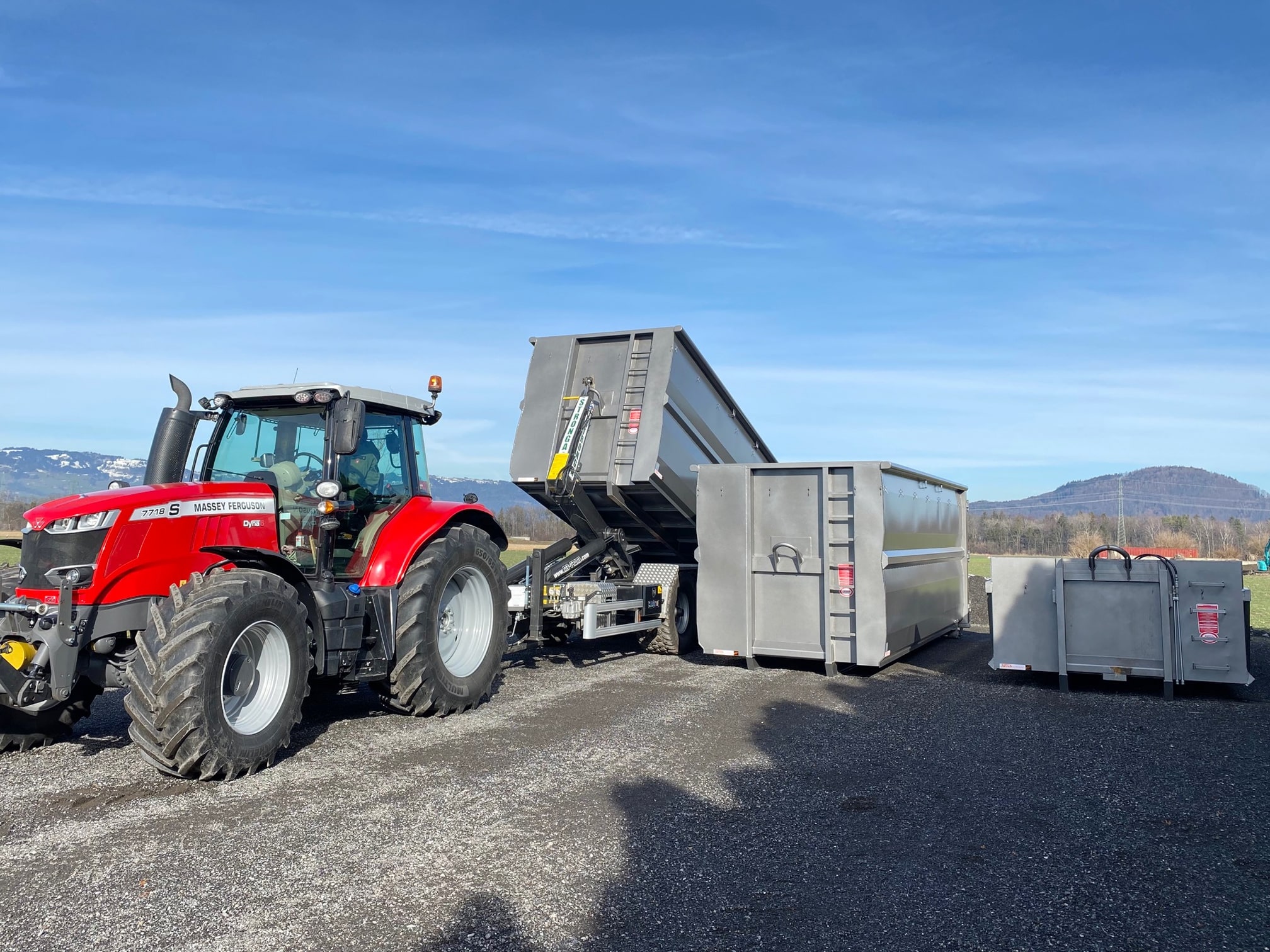 One Hook Lift Trailer
Replaces Several Single-Purpose Trailers
Stronga hook lift trailers are able to efficiently, safely and reliably mount and dismount a wide range of containers on the ultra-strong, oversized chassis. The HookLoada chassis comes fitted as standard with market-leading BPW axles, high quality suspension systems and class-leading tyres with a rough tread for safe operation on unpaved surfaces. Multiple tyre brands are available including leading brands like Nokian and Michelin.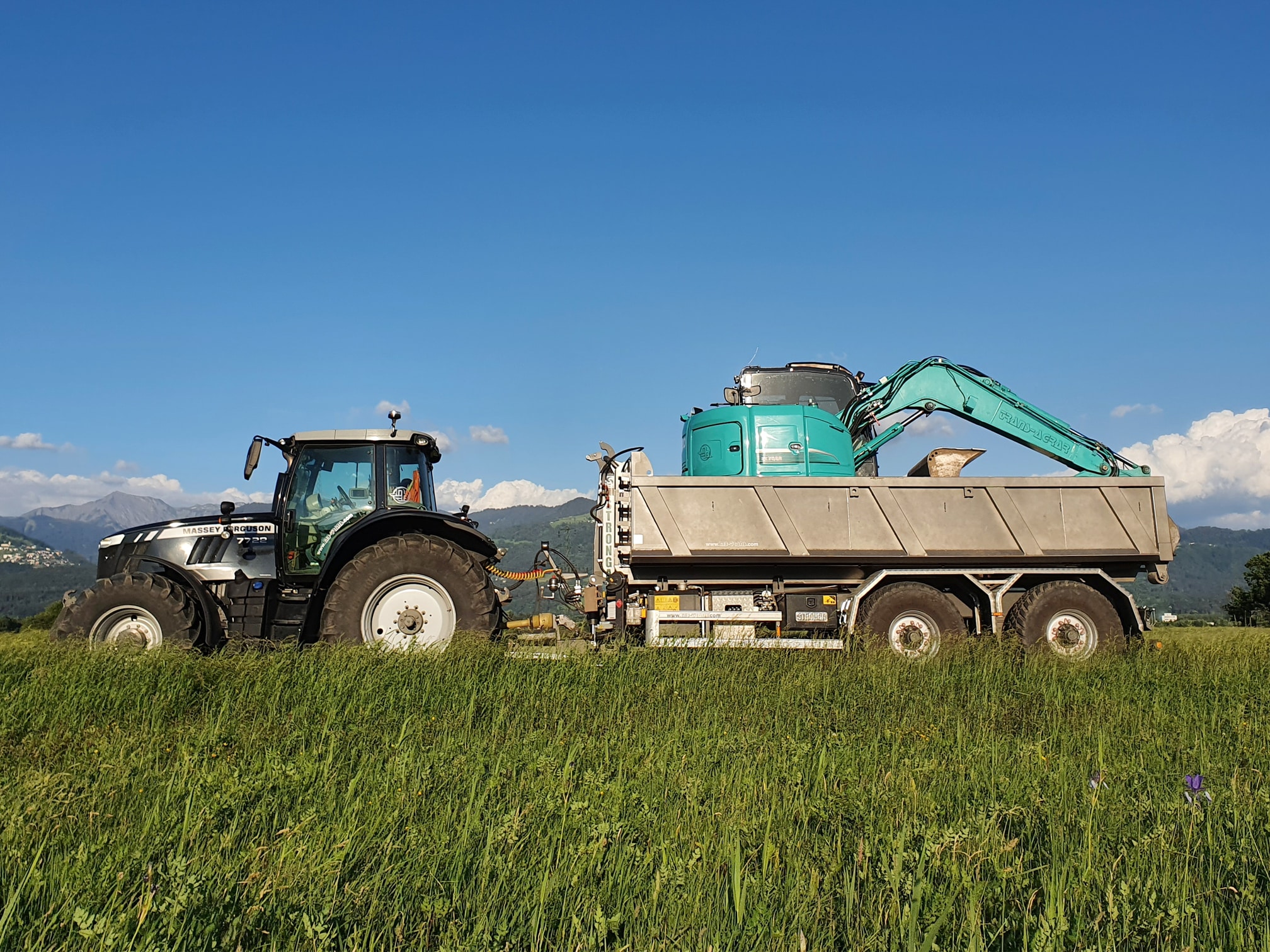 Extensive Range of Hook Lift Trailers
Stronga offer a wide range of hook lift trailers from tandem axle 12 tonne machines to 30 tonne tri-axle trailers. Clients can source their hook containers at Stronga or elsewhere, specifying cubic capacity and container design to suit their individual application. This type of container simulates the body of a flatbed, only it is better that that because the body can fold into a designated place. The container is fitted with an eye for catching the hook of the hook lift trailer.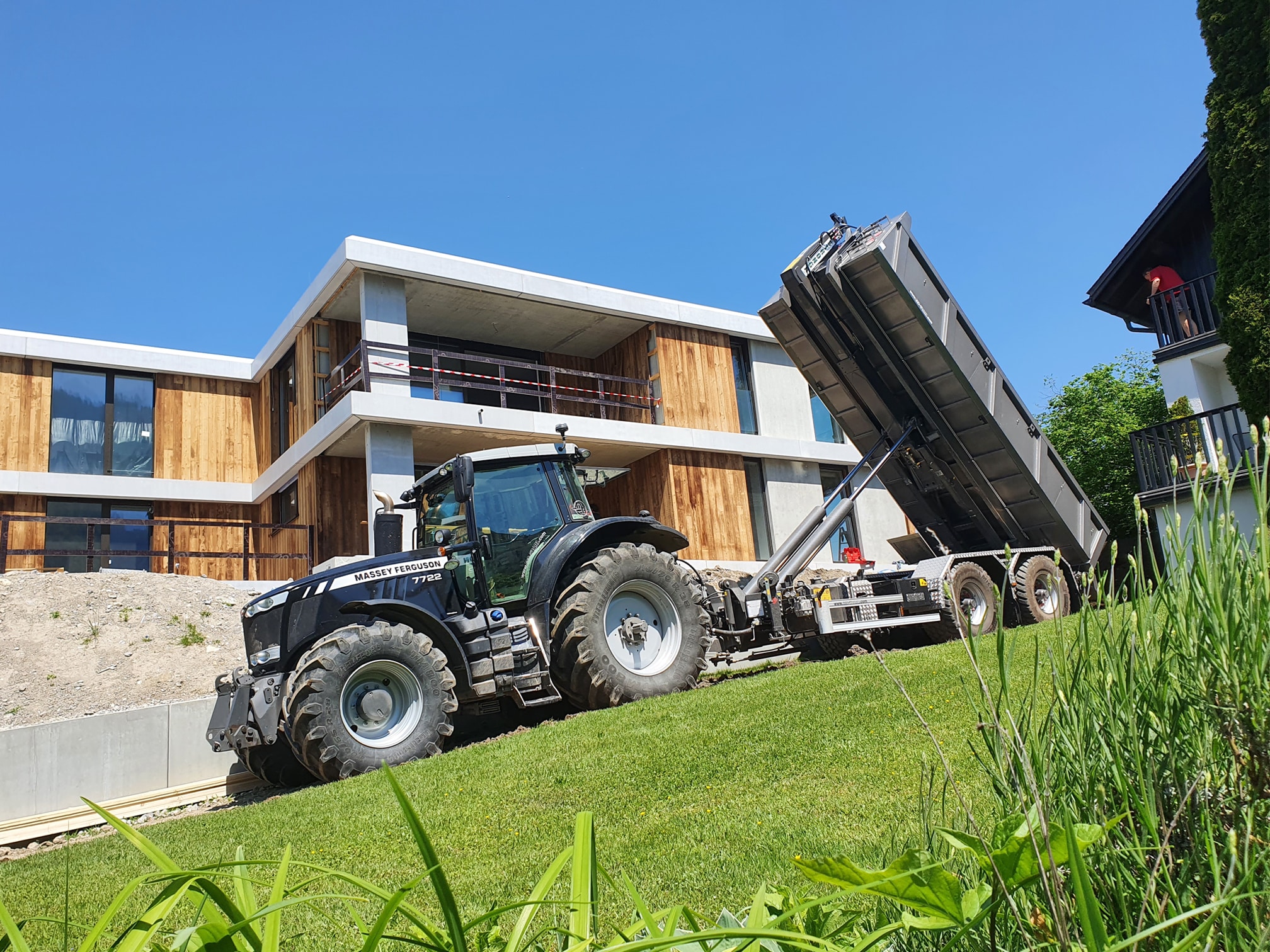 Extremely Well-Proven Hook Equipment
Stronga hook lift trailers are extremely well-proven over many decades of hard-work in construction, agriculture, forestry and utilities. The success of HookLoada is down to its robust design made of high-strength steels while special consideration is also paid to their individual working environments during the design and development.
Stronga hook lift trailers differ from others in the market because of their super-low chassis profile which minimises the loading angle of containers and reduces power required. Thanks to its extremely low centre of gravity, the HookLoada trailer brings even better cornering, manoeuvrability and efficiency as it allows you to handle taller containers.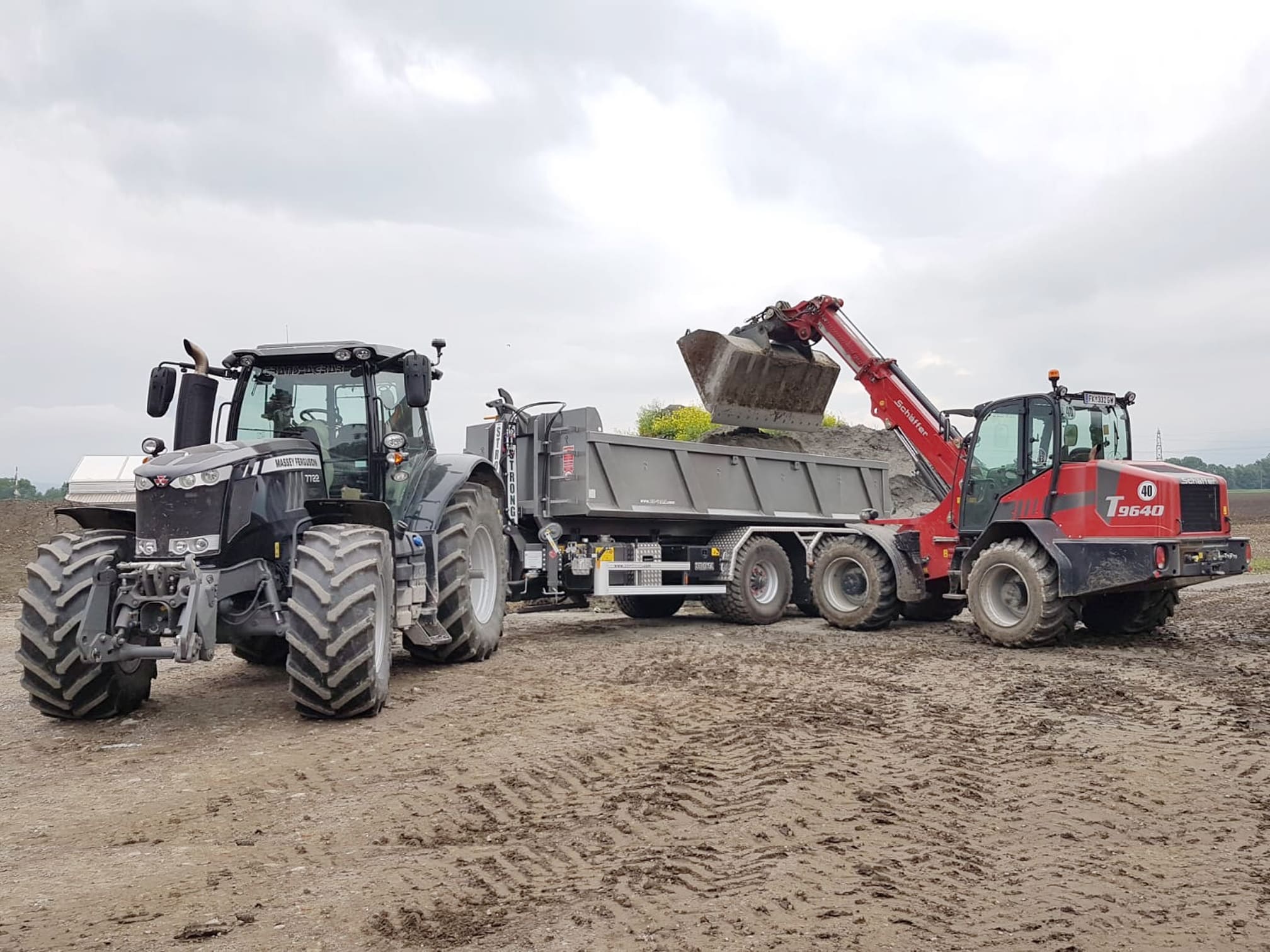 Hook Lift Trailers Available For All
In total, Stronga manufacture 10 different tandem and tri-axle hook lift trailers with unladen weights ranging from 3,500kg to 8,000kg. The maximum hooking and tipping loads range from 12,000kg to 30,000kg. The smallest Stronga hook lift can be matched with 80HP tractors. Oil flow requirements range from 10 to 22.5 litres while the larger tri-axle models come fitted with their own hydraulics.
Comprehensive Choice of Options Available
As part of the specification selection, customers can choose between ADR or BPW axles with a choice of parabolic sprung, air or hydraulic suspensions. There is also the option to choose between hydraulic or air brakes for all wheels.
Depending on the model there are also hydraulic rear axle stabilisers, a folding hook tower with a hydraulic piston, fully automatic frame locking systems, several types of support legs and multiple tyre choices. Stronga hook lift trailers can also be equipped with hydraulic connections, a lockable tool box, aluminium side protection rails, a removable rear bumper, LED lighting and even a rear video camera.
A special hydraulic container locking system is supplied as standard on the larger models. The customer can also choose the distance between the axles. If the hook lift trailer is lightly loaded or needs to be reversed, the option of a front lifting axle may also be appropriate for the user. Also worth mentioning is the CommandSteer™ steering system which facilitates easy manoeuvring and reversing - one axle is raised and with the help of the other steered axle it is easy to reverse anywhere.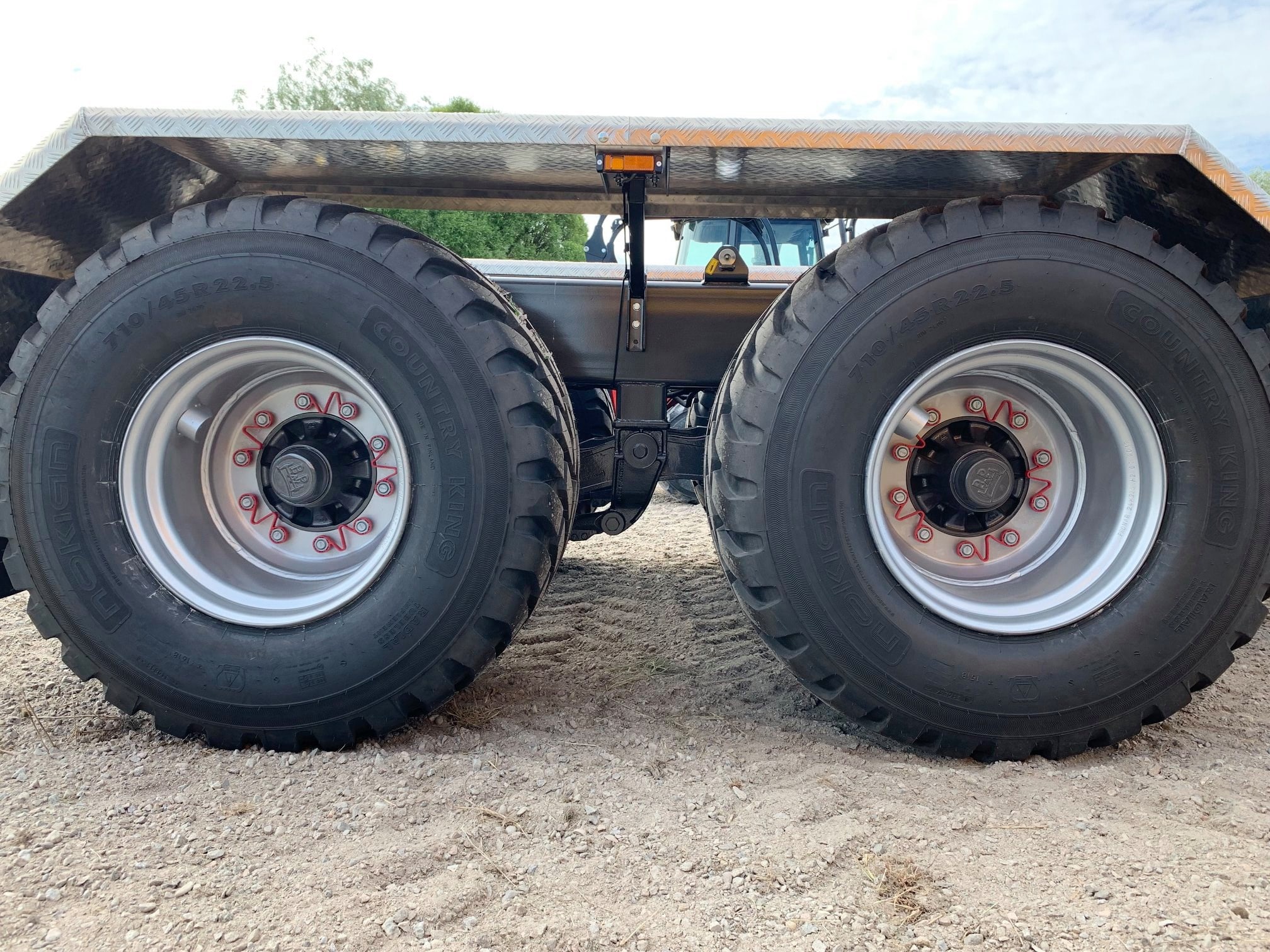 Thanks to the air suspension and height controlling valve, hydraulic drawbar and hydraulic suspension, the hook lift trailer can be easily adjusted in height, as required. A QuickLoada™ quick tipping and unloading system is also available to increase tipping and unloading cycles by up to 5 times. For more demanding applications, Stronga hook lift trailers can be equipped with an independent hydraulic system with PTO and pump (130l/min). The switchboard can then be easily controlled at distance using the wireless remote control.