Big, bold & beautiful
BL28-26 reliably delivers high output transport of root crops during your critical harvest window.
Make the safe investment in the best high capacity root crop trailer available in the market today. These well-proven root crop trailers are specially designed with big LowLina™ bodies to increase your transport capacity, every load, every day. What's more, the curved low-line body facilitates damage-free root crop harvesting, preserving the value in your hard-earned crop.
Comprehensive standard specification
BL28-26 comes with a fantastic specification as part of the standard package. The parabolic sprung suspension system is specially designed for root crop fields with less body roll, giving you greater stability on uneven terrain. The easily adjustable drawbar provides natural suspension with rebound control.
Lightweight design; huge payload
Through the use of high strength pressed steels, our engineers have been able to reduce the unladen weight of BL28-26, allowing us to maximise the payload to 26 tonnes. With a huge 28m³ standard transport capacity and massive payload, professional contractors are able to shuttle more material, every single load.
Standard Specifications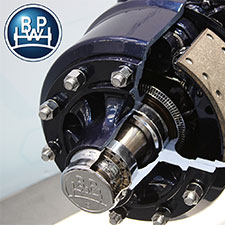 BPW auto-centring free steering rear axle, 420x180 brake axles, 150x150 - 16mm square beam, 10 stud, 2150mm track.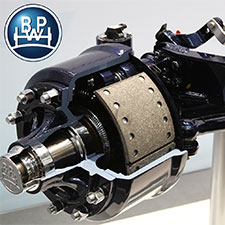 BPW free steering front axle, 420x180 brake axles, 150x150 - 16mm square beam, 10 stud, 2150mm track.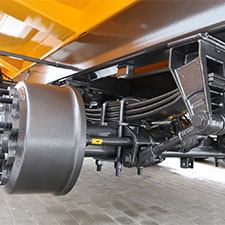 36t parabolic sprung suspension.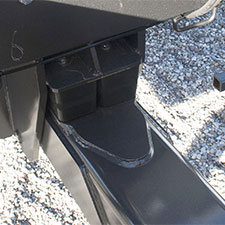 Shockproof rubber-mount drawbar.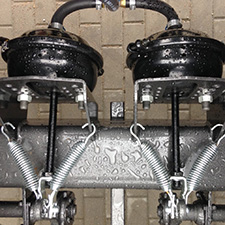 WABCO air brakes on all wheels (excl. Load Sensing Valve).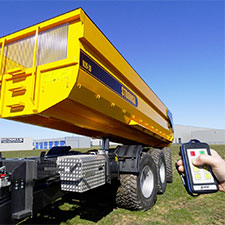 Independent hydraulic system with PTO, 130 l/min pump. Distributor operated by remote control.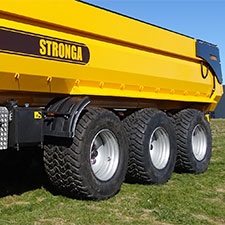 710/50 R30,5 Michelin Cargo XBIB radial tyres. 10 stud heavy-duty wheels.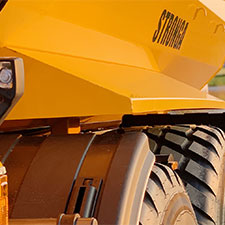 Bolted-on metal mudguards.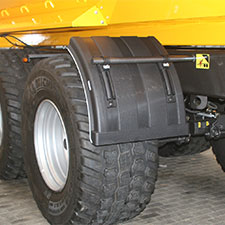 Hard plastic quarter mudguards, front and rear.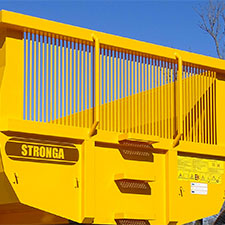 Large front viewing window.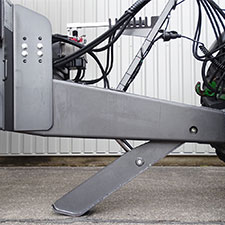 Hydraulic support leg with hand pump.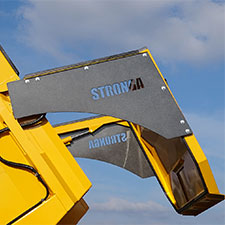 Hydraulic rear door with safety valves.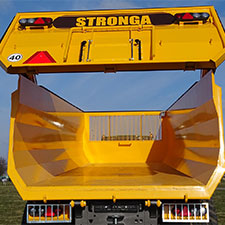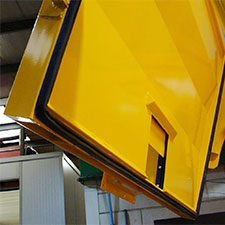 Rubber seal between door and body.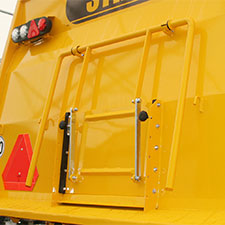 Large PolyGlider™ grain chute with easy opening and closing motion.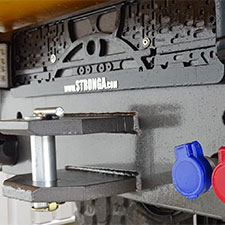 Rear towing eyelet – STR type.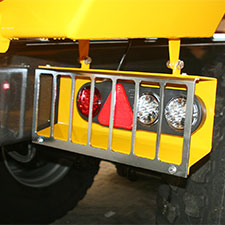 12 V electric system. Sealed loom. All lights super-bright LED.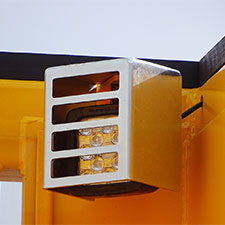 LED working lights inside the body.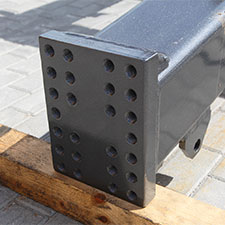 3 position plate for bolting towing eyelet.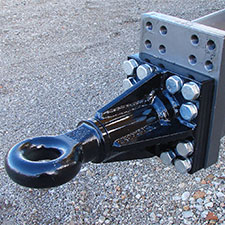 Swivel towing hitch. STR type. 50mm diameter eyelet.
Optional Equipment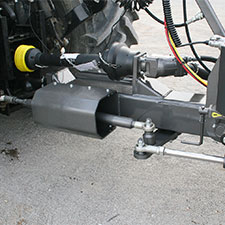 STR-213
Hydraulic steering system.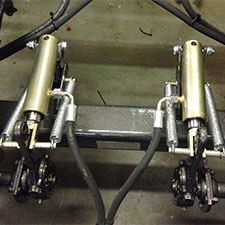 STR-300
Hydraulic brakes on all wheels.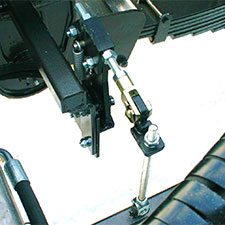 STR-302
Load sensing for hydraulic brakes.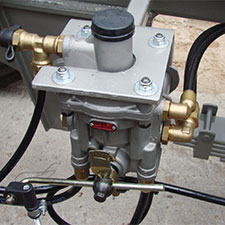 STR-304
Load Sensing Valve (LSV) for air brakes.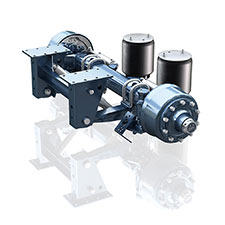 STR-409
Air suspension with height controlling valve (AirLoada™ comes as standard when you buy STR-409).
Watch video >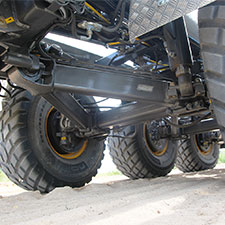 STR-410
Hydraulic suspension for optimum axle travel.
Watch video >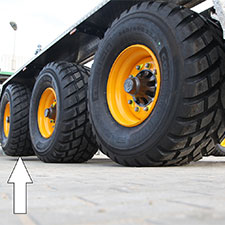 STR-411
Front lift axle - Only with air or hydraulic suspensions.
Watch video >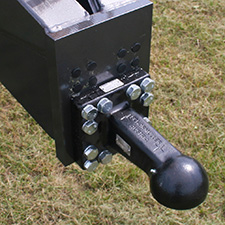 STR-505
Bolted-on ball towing hitch, Scharmuller type, 80mm diameter.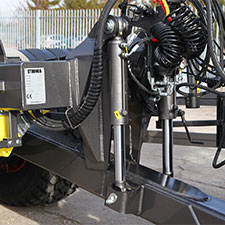 STR-508
Hydraulic drawbar for easy levelling and high comfort.
Watch video >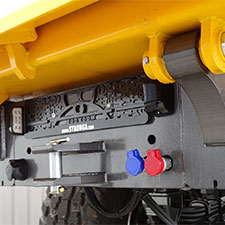 STR-700
Auxiliary hydraulic connections with changeover valve at the rear of the trailer.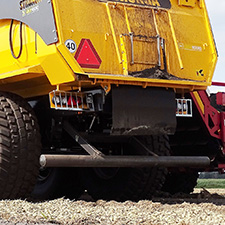 STR-716
Hydraulic folding rear bumper.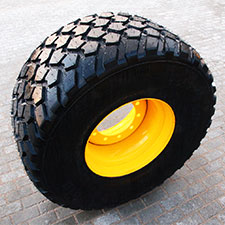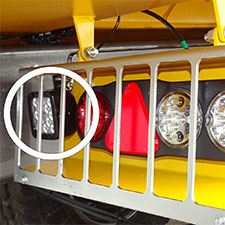 STR-1038
LED rear working lights.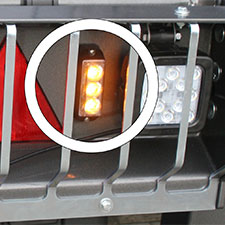 STR-1039
LED rear flashing light.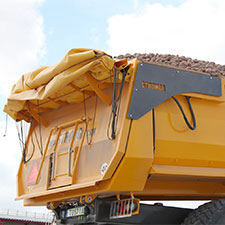 STR-1047
Roll sheet cover rack.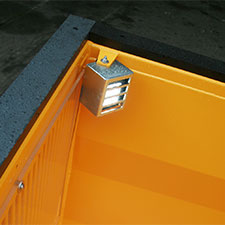 STR-1048
Special, ultra-tough plastic lining the top of the body.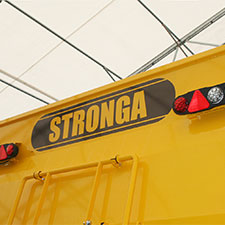 STR-1049
LED lights at the top of the rear door.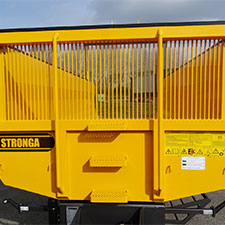 STR-1050
Plexiglass viewing window.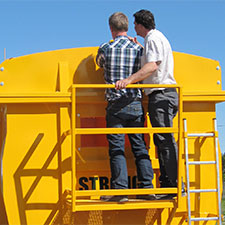 STR-1052
Safety access platform.
STR-1053
2750mm wide metal mudguards.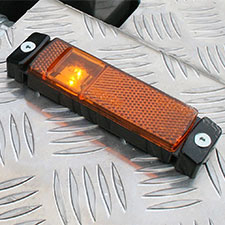 STR-1054
Signal light at the front of the frame so you can see when your steering system is in the middle.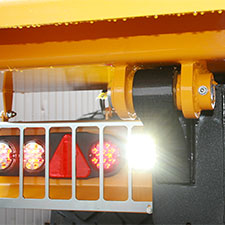 STR-1055
Working lights automatically switch on automatically during body tipping.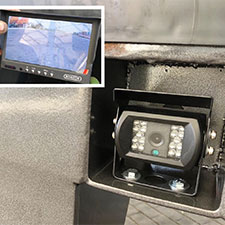 STR-1056
Rear real-time video camera with screen display.
| Model | BL28-26 |
| --- | --- |
| Gross weight | 34000kg |
| Tare weight | ca. 8000kg |
| Maximum Payload | 26000kg |
| Drawbar load | 3500kg (4000kg*) |
| Standard transport capacity | 28m³ |
| Oil requirement | Own hydraulic |
| Minimum draft requirement | 180HP |
| Hitch height | 510-550-590mm |
| Bottom steel type | Hardox 450 |
| Body height inside | 1400mm |
| Body length inside | 8820mm |
| Total length | 10850mm |
| Total height | 3180mm |
| Maximum width (standard wheels) | 2550mm |
| Standard wheels | 710/50 R30,5 |
| Colour | Yellow |
| Speed | 40km/h |
| Suspension capacity | 48000kg (Parabolic sprung) |
All weights and measurements are subject to root crop trailer specification and regional laws. Specification, weights and payload may vary on fast tow models. As we are continually improving our products, technical details, masses and measurements are given as reference values only.